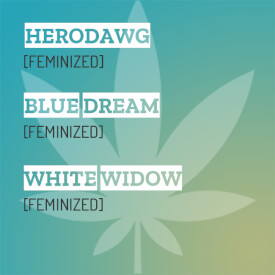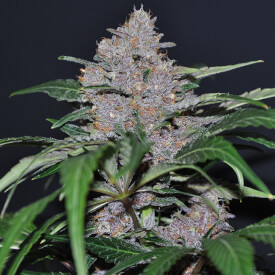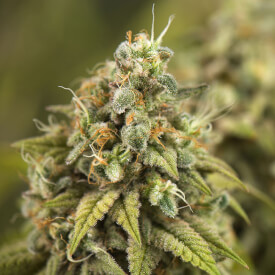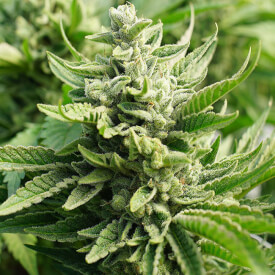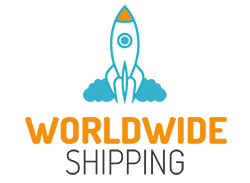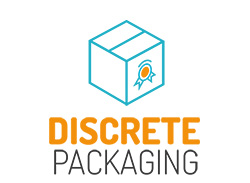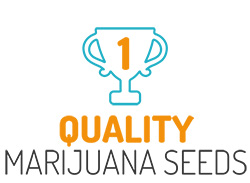 Medical Mixpack Feminized
This mixpack was created to meet the high demand for a medical mix in our store and so we have brought together the best medicinal varieties that Marijuana seed breeders have to offer.

Read Full Description
Medical Mixpack Feminized
This mixpack was created to meet the high demand for a medical mix in our store and so we have brought together the best medicinal varieties that Marijuana seed breeders have to offer.
The Medical Mixpack will offer relief for many people suffering from various diseases and their related symptoms, as well as alleviate various forms of physical or mental discomfort.
Various studies around the globe have shown that medical marijuana does have a positive effect when battling pain, Insomnia, loss of appetite, nausea, epilepsy, PTDS, depression, anxiety, panic attacks, inflammation and even MS (Multiple Sclerosis) and cancer*
Do you prefer to make cannabis oil to treat your symptoms? This too can be accomplished with a combination of these different types of weed so that your oil medicine will contain exactly what you need.
These three varieties, all of which have different beneficial properties, and combined offer the most complete package to offer relief to a very extensive number of conditions.
They can of course also be used to vape, create edibles or tea if you do not smoke.
The content of the mixpack
Blue Dream Feminized
Blue Dream is a fast-growing and early flowering cross between Blueberry Sativa and New York City Diesel. Aside from the divine taste of fresh blueberries and sweet diesel, Blue Dream delivers swift symptom relief without heavy sedative effects.
If you're looking to toss your prescription painkillers, Blue Dream may be your answer to your prayers. The perfect balance between Sativa and Indica eases you gently into a calm euphoria.
Providing both a body and head high, Blue Dream is favorable where stress, insomnia, and pain are concerned. Depressive symptoms will be significantly reduced, and muscle pain and back discomfort are said to subside too.
All this and more makes Blue Dream the perfect all-round medical strain as well as a popular daytime medicine.
HeroDawg Feminized
HeroDawg is the result of crossing two of the best medical grade strains: the superior and original ChemDawg BX1 and Herijuana by Motarebel.
This unique hybrid can compete with the best medical strains on the market. Due to its high THC level of 23%, you will get a long head rush and a jaw-dropping feeling when using this weed. It can also leave you in a speechless stoned for twenty minutes.
The HeroDawg strain can help to regulate ADD and ADHD, migraines, chronic depression, and mood disorders. It can even relieve pain and muscle spasms.
The CBD content of this HeroDawg weed between 3 and 6 percent—the highest percentage available in our shop.
White WidowFeminized
The immensely popular White Widow strain ensures an entrancing, full-bodied effect, which makes it a versatile, powerful and non-addictive pain reliever.
The happy and uplifting high is a perfect weapon for battling stress, depression, various mood disorders, PTSD as well as lowering anxiety.
Its high levels of THC and ability to relax the body also makes White Widow wonderful for treating all sorts of pain, from uterine cramps to Crohn's Disease, fibromyalgia to migraines.
Furthermore, many patients benefit from this strain to help stimulate appetite and reduce nausea, a frequent side effect of chemotherapy and radiation treatments to treat cancer.
The freshest seeds available
We are a trio of dedicated breeders that share the same vision and love for marijuana cultivation. By joining forces, not only can we share experiences and opinions, but we also can offer you a wide range of marijuana seeds. The seeds you receive are always fresh and come straight from our growing areas instead of collecting dust in some stockroom. We have many years of experience, a high level of expertise and we plenty of seeds and new strains for you every time you visit our seed bank.
How can we help you?
Is the weather in your area suitable for growing this marijuana outdoors? Are you wondering if you are experienced enough to grow this strain or do you need help to discover the best fertilizer? Call us or send us an email and we will answer your questions best we can. We love to help and always strive to keep our customers satisfied.
Get your Medical Mix seeds at MarijuanaSeedBreeders.com
We ship our marijuana seeds worldwide. Whether you are in the Netherlands, the USA or Australia: we will ship our marijuana seeds and related products to you. All our seeds come straight from the breeder. You will get the freshest and best seeds Amsterdam has to offer. Create your own little piece of Amsterdam in your garden and enjoy!
*Disclaimer: While research does show that marijuana can have a beneficial effect on (symptoms of) various ailments, we would like to point out that marijuana is not meant to act as a substitute for other medications but as a supplemental therapeutic option. If you have any of the conditions above, we recommend consulting a trusted healthcare professional before prescribing yourself medical marijuana.

Strain specifications
Medical Mixpack
Feminized
Breeder
Creator
CBD Level
Up to 2.5 to 6%
THC Level
23%
Climate
Indoor / Outdoor
Yield indoor
550 Gr. / 19 Oz. dry weight per m²
Yield outdoor
800 Gr. / 28 Oz. dry weight per m²
Height indoor
Up to 110 cm / 43 inch
Height outdoor
Up to 300 cm / 118 inch
Flowering time
7 to 10 weeks
Indica / Sativa
Miscellaneous
Harvest Month
September / October
Grow difficulty
Easy / Moderate