About MSB

The first seed bank For breeders By breeders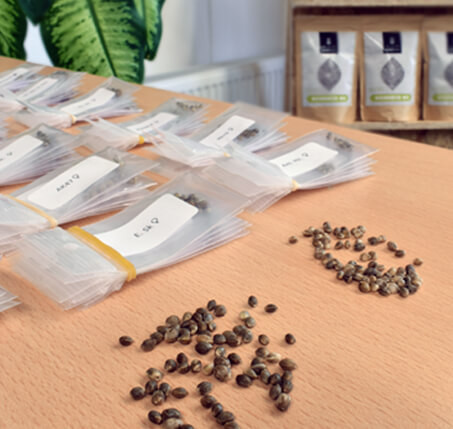 Welcome to marijuana seed breeders.com!
The first seed bank for breeders by breeders.
We aim to develop quality cannabis seeds in a sustainable way at affordable prices.
Whether you are just taking your first steps on the path of cannabis cultivation or already have years of experience under your belt: if you order your cannabis seeds online at Marijuana Seed Breeders, this could be the beginning of a beautiful collaboration!
How it all started
Creator and Bob had been working together for quite a while when Creator met old warhorse Henk through a Grow forum. They had an instant connection and could spend hours and hours talking about crossings, phenotypes, and our hopes and dreams of creating new and innovative strains.
Once the three of us met in person to try out each other's creations, all the pieces fell into place. How awesome would it be to set something up with our combined expertise and knowledge?
With the help of a computer-savvy relative, we finally took the plunge and decided to make our dream come true and start our own seed bank online, where we would sell only marijuana seeds of the highest quality.
Together we have over 30 years of experience and all worked with multiple other seed banks in the past. Dedicated to our craft, we couldn't stand the fact that our precious seeds were sold while mixed with lower quality bulk seeds. As well as the generally lax attitude concerning dealings with customers. And so, the idea for their own shop arose.
At Marijuana Seed Breeders we think that quality is the most important thing we can offer our customers. Quality seeds make sure we keep you happy and high. The breeder's selection of Marijuana Seed Breeders.com contains the best quality marijuana seeds we have to offer.
A dream come true
Our marijuana seed bank opened its virtual doors in 2019. Founded by 3 passionate breeders that shared a common dream: To offer the best weed seeds and share their knowledge and experience with the world.
What sets us apart from the rest is that we strongly feel that offering premium cannabis seeds and excellent customer care should go hand in hand. Yes, we would like to be profitable like any other business of course. However, dollar bills are absolutely not our sole priority. We, therefore, maintain fair prices that are proportional to the time and effort we put into it.
We love keeping in touch with our customers and are always excited to answer questions and to offer our guidance wherever we can.
The idea is to create a strong community of kindred spirits with one common denominator: The love for that miraculous plant we call marijuana.
How do we select the best seeds?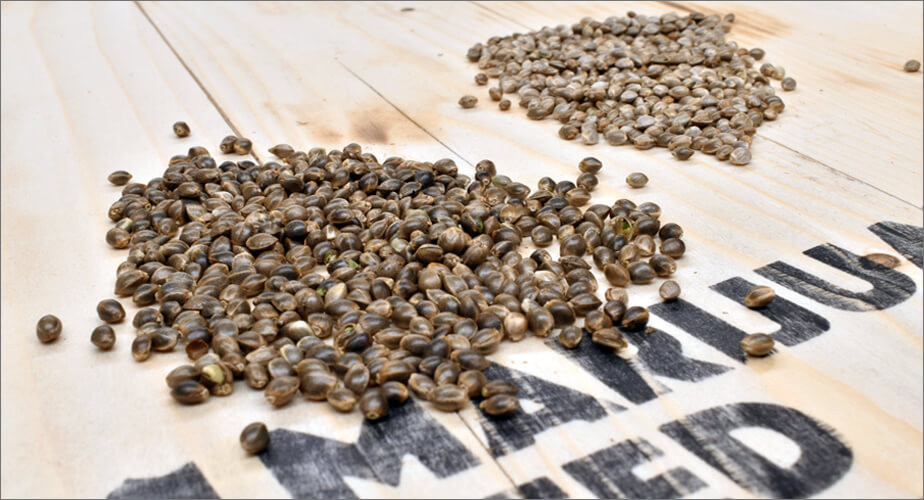 There are more than a few things that are important while selecting the best seeds for our customers. For instance, we look at how quickly a seed can grow into a plant and how quickly it can root. We also look at other factors like internode distance, stress sensitivity, color, odor, length, the construction of the buds, flowering time, and yield. The ground rule is to select the best phenotypes from at least a hundred plants of one regular species. These selected plants are used to create new strains.
The best seeds because of research
Over the years we've made more than 200 selections, which resulted in about 40 different strains. We work on new strains daily with a great deal of enthusiasm. Our goal is to create strains for all growers. Easy to grow strains for beginning growers, but also strains that require a lot of love and attention from experienced breeders.
We try to listen as well as possible to meet the wishes of our customers, especially when they are experiencing sickness or pain.
And, in the last ten years, we have been doing extensive research. This way we were able to select and breed the best seeds. Two things that are very important for us are the continuous quality and freshness of our breeders' selection of marijuana seeds. We all grow our seeds on soil with mycorrhiza and organic fertilizers.
Seeds for every setup
Whether you have a large meadow or a small cupboard closet at your disposal, Marijuana Seed Breeders has the perfect cannabis seeds for you.
Do you want to grow all year round? Growing seeds in an environment where you have full control over all the factors for which you normally depend on the weather be an exciting endeavor. The indoor seeds selection from Marijuana Seed Breeders designed especially for indoor cultivation.
The beauty of outdoor growing is that everything you need is right there! Our outdoor seeds can grow in any type of soil and all you have to do is make sure they receive a good deal of sunlight and water.
We have a lot of cannabis seeds varieties to choose from. Are you interested in Sativa seeds or rather Indica seeds? Or why not go for the best of both worlds with our hybrid seeds?
Would you like to grow feminized marijuana seeds or isn't that really that important to you?
We offer a selection of premium weed seeds for every occasion just waiting to discover.
Get your seed directly from the weed capital of the world
There is no better place to get your marijuana seeds from than Amsterdam. Amsterdam after all remains the weed capital of the world. (Yes, you spotted some proud patriotism there indeed ;-) Your seeds won't lay in a storage room for months: you will get them straight from our grow spaces after we carefully inspected them of course. Because we decided to team up you will have more options taste-wise as well as benefit from all our combined expertise and knowledge.
We are extremely happy to present the result of our alliance: MarijanaSeedBreeders.com. We couldn't be prouder to work with such like-minded people and share our love of marijuana with the world.
Meet our Team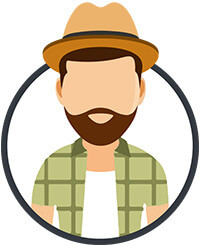 Bob - Founder / Breeder
Founder and beating heart and soul of the company. Aside from nurturing his plants as if they were his kids, Bob is one of the most compassionate people you'll ever meet and always eager to come to your aid and offer his advice.
He likes to remain on top of his game at all times and devours literally every piece of information he comes across about the latest innovations in the cultivation. Bob sees it as his personal mission to guide each and every one of you on your quest to achieve the harvest of your dreams! read more about Bob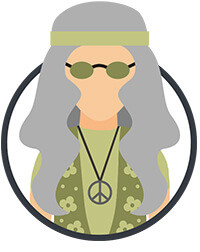 Henk - Breeder
This grey-haired flower child stood at the cradle of the Amsterdam Cannabis culture. Nowadays he is a grandfather of 5 as well as one of the finest autoflowering breeders we know. After completing his first successful harvest almost 50(!) years ago, this living legend knows all there is to know about genetics and cultivation and is eager to share his lifetime of knowledge with kindred spirits. read more about Henk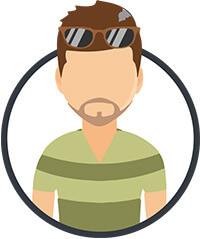 Creator - Breeder
This peculiar chap with his predilection for everything in nature may seem a bit unworldly, but he sure understands his craft. He feels most at home in his greenhouse where he can experiment to his heart's content with different phenotypes to create the most surprising strains. read more about Creator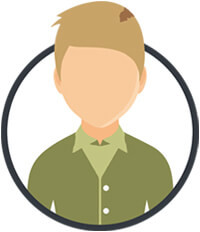 Stan - Author
One of our resident writers. He studied many blogs and books in order to learn how to make THC oil himself when his mother became ill. During his first growth, he loved caring for his seedlings so much, that he developed a green thumb and now calls it his hobby. A great way to relax (without even having to smoke a joint :) read more about Stan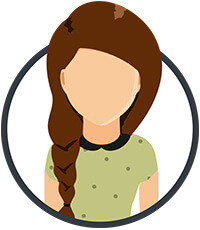 Caroline - Author
Our resident author who often lends a helping hand to Bob handling our support desk. Caroline got most of her knowledge when she was educated personally by Creator. To this day she still asks a million questions a day (Bob feels she talks too much ;-) in order to subsequently process this new information in her articles and to assist the customers as competently as possible. read more about Caroline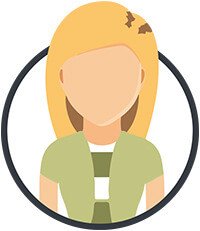 Jennifer - Author
Another of our resident writers and inhouse health guru. She writes compelling and understandable articles with the help of the breeders to help you on your cultivation path. She prefers applying the beneficial properties of marijuana in oils, tinctures, and sugar-free, low-carb edibles. She regularly surprises the staff with a basket of her home-made whole wheat muffins (infused or not ;-) read more about Jennifer
Why you should choose Marijuana Seed Breeders
Discrete shipping and guaranteed delivery
Great selection of the finest quality seeds
Excellent customer support
More than 30 years of expertise
Weekly newsletter with amazing discount offers
What do others have to say?
"Reliable, excellent communication, excellent selection of products - couldn't ask for anything more"
***** Jason, Great Barrington
"I would recommend marijuana seed breeders to anyone looking for outstanding service, quality of seed, and customer satisfaction."
***** S. USA
"My dealings with bob and the whole customer care team have been nothing but sensational. They will cater to all ur needs in a totally professional and understanding way."
***** R. Harrison, Brisbane
How can we help you grow?
If you start growing your own weed, we can imagine you have all kinds of questions. Do these feminized seeds have to grow in a sunny spot? What type of soil is the best soil? And how soon will I get my seeds if I order today at MarijuanaSeedBreeders.com? Please send us an email or give us a call, so we can help you out with all your questions.