Breeder Bob

The customer comes first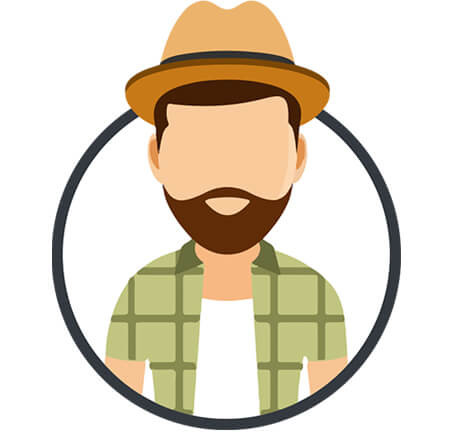 Name: Bob
Born: 1974
Specialty: Feminized seeds
Experience: Since 2003

Strains he's most proud of:
Breeder since 2006
My name is Bob and I have been a marijuana enthusiast in heart and soul my entire life. It felt like a natural continuation that I started breeding. I've made seeds for various Dutch Seed Banks and started calling myself a professional breeder around 2006. I specialize in feminizing. Selecting the best phenotypes and creating the most beautiful feminized strains gives me a lot of pleasure. I love my work and wouldn't trade it for anything in the world!
The only thing that bothered me was the fact that some seedbanks were rather negligent with their customers. Not offering the proper guidance, not listening to their concerns, and the inability to offer customer-focused advice was something that just didn't sit right with me. When having created something with such dedication naturally you want the customer to experience the same joy and satisfaction growing it. At least, that's my philosophy.
The start of marijuana seed breeders.com
I spoke about my aggravations with my friend and fellow breeder Creator who shared this opinion. We spoke about how different we would handle things if we had a shop of our own. Fortunately, destiny listened because not long after we met Henk. A breeder for over 40 years and someone who shared our norms and values as well as the dream of opening a shop one day. Henk mentioned that his Nephew, a skilled software engineer, had already offered him his services. And well.. the rest is history.
Now we can finally sell our own quality seeds straight to the user. I'm super proud of Marijuana Seed Breeders.com!
The customer should always come first
As some of you may have already noticed, I have kept true to my promise and dedicated myself passionately to answering your questions and offering my guidance wherever I can. I feel this is such a vital aspect of the business. And I love keeping in touch with our customers, writing our weekly newsletter, and slowly but surely building that community of kindred spirits we've always dreamed of!
Aftersales is important to us. Do you have any questions or can you use our professional advice? Don't hesitate to ask for help. We like to help our customers getting the best results.
I am very much looking forward to creating a lot more strains to satisfy our customers' every desire, and hope that my dedication will add to the best possible MSB experience!
Enjoy your smoke!
Bob
Questions or suggestions?
Do you have questions or suggestions for Bob, ask them online!
All breeders