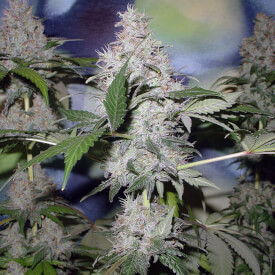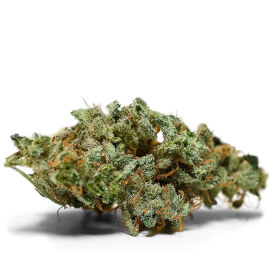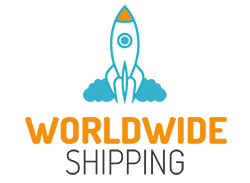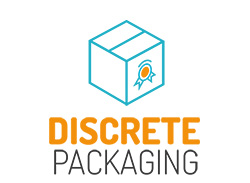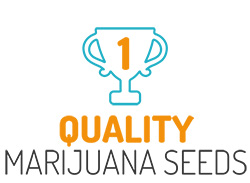 Northern Lights Feminized
The almighty Northern Lights are something you want to see at least once in your life. It's the same with Northern Light weed: this is a strain you really want to grow at least once. This well-known strain was created in California and was introduced in the Netherlands in the eighties. The Northern Light strain is a descendant of an indica Afghani which was made with multiple selections.

Read Full Description
Northern Lights Feminized
The almighty Northern Lights are something you want to see at least once in your life. It's the same with Northern Light weed: this is a strain you really want to grow at least once. This well-known strain was created in California and was introduced in the Netherlands in the eighties. The Northern Light strain is a descendant of an indica Afghani which was made with multiple selections.
Northern Light strain
This strain is fast flowering: it will flower for just eight weeks. That means you can already harvest in late September. Northern Light feminized amazes us every time, because of the high yield, taste, and growth. The resinous buds, coated with crystals, make this a popular weed strain. Enjoy the purple buds and look at your plants like you would look at the real Aurora Borealis. This strain has a THC content up to 22%.
How can we help?
Customer service is very important to us. That is why we have a great customer service team. Are you wondering if you can grow this strain where you live? Do you need advice about the best fertilizer to use? Or are you not satisfied with your order? Send us an email or give us a call. We will help you as soon as possible.
Growing Northern Light seeds
You can grow your Northern Light strain indoors and outdoors. When you grow it on soil, it will give the best taste and the best plants. Northern Light seeds are easy to grow. They just need enough natural water and fertilizer. In rainy Holland, Northern Light is easy to grow because of the rain. But that doesn't mean you can't grow it inside or in other countries.
Yield of your Northern Light weed
If you grow this weed outdoors, it can reach a height of 200 cm / 79 inch. When grown indoors, it will reach a height of 110 cm / 43 inch. Outdoors your yield will be about 650 Gr. / Oz.dry weight per m2 / 11ft2. Indoors the yield will be about 400 Gr. /14 Oz. dry weight per m2 / 11ft2.
Our Northern Light feminized
This strain was once developed for growing indoors. But that did not stop some growers from growing it outdoors. Not all phenotypes will be done flowering at the end of September while growing outdoors, but that's something positive. This will create variation in the taste, high and stone. That is why it's a great idea to grow this strain outdoors in the Netherlands. After years of selling these seeds, we still get lots of positive responses from buyers. That's why Northern Light seeds are part of our fixed assortment. Enjoy the sweet, earthy flavors with a hint of pine.
About MarijuanaSeedBreeders.com
If you pay for five or ten Northern Light seeds, you want to make sure they will all grow into a nice weed plant. We can imagine you would be disappointed when it wouldn't. At Marijuana Seed Breeders we only sell high-quality marijuana seeds. Therefore you will be sure to grow a plant out of every Northern Light seed. A little disclaimer: we expect you to make sure that factors like water, temperature, light, and fertilizer are in order. Otherwise, the easy to grow seeds won't grow into the best high-yielding plants they can become.
The breeders from the Netherlands
You will receive your seeds straight from the breeder. We work with 3 different breeders who all have their own specialty and experience. Together, they have over 20 years of experience with crossing, breeding, selecting and growing marijuana seeds. This way we ensure that you will get the freshest Northern Light feminized seeds available.

Strain specifications
Northern Lights
Feminized
Breeder
Bob
CBD Level
Unknown
THC Level
22%
Climate
Indoor / Outdoor
Yield indoor
500 Gr. / 18 Oz. dry weight per m²
Yield outdoor
850 Gr. / 30 Oz. dry weight per m²
Height indoor
Up to 110 cm / 43 inch
Height outdoor
Up to 200 cm / 79 inch
Flowering time
8 to 10 weeks
Indica / Sativa
75% Indica | 25% Sativa
Harvest Month
September / October
Grow difficulty
Easy

Effects
Northern Lights
Feminized
Stress
Pain
Depression
Insomnia
Lack of Appetite