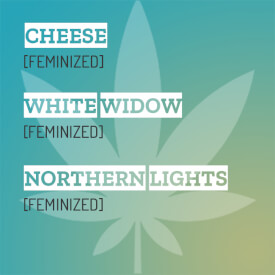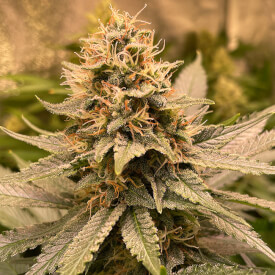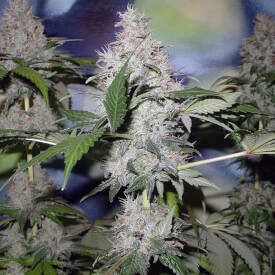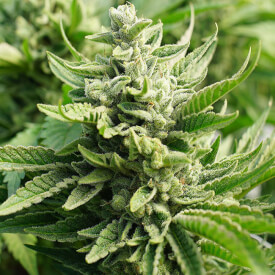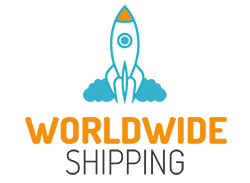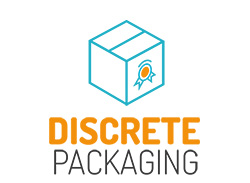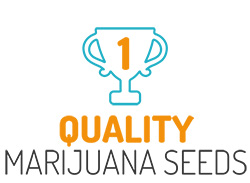 Indica Mixpack Feminized
Indica strains, in simple terms, will get you stoned! If you are looking to have a genuinely relaxing time lying on your couch, Indica seeds are the seeds for you! Because we understand that the choices in this section can be a bit overwhelming, we have picked out some top-notch Indica strains for you and created a mixpack which contains three fan favorites.

Read Full Description
Indica Mixpack Feminized
Indica strains, in simple terms, will get you stoned! If you are looking to have a genuinely relaxing time lying on your couch, Indica seeds are the seeds for you! Because we understand that the choices in this section can be a bit overwhelming, we have picked out some top-notch Indica strains for you and created a mixpack which contains three fan favorites.
Do you have trouble sleeping? These Indica strains are an all-natural solution to your problem and will ensure a visit from Mr. Sandman in no time! This calming and soothing effect is precisely why Indica's are so popular as a nightcap.
The content of the mixpack
Northern Lights Feminized
The Northern Light strain is a descendant of an Indica Afghani which was made with multiple selections. While originated in California, this strain founds its' way to the Netherlands in the early '80s.
Her unusually high yield and fat, crystal-covered resinous buds rapidly made her one of the primary household names on the Dutch market.
Northern Light seeds are easy to grow and fast flowering. With a flowering period of just nine weeks, she will be ready to harvest in late September.
Enjoy her pungent spicy aroma's and sweet earthy pine taste.
Cheese Feminized
Cheese feminized originated from the world-famous original UK Exodus Cheese.
The signature Christmas tree-shaped plant is quick and compact heavy yielder with an impressive and compact spiral bud construction that provides you with fat, vigorous buds.
The unique flavor from which Cheese derives its name, really does taste like old cheese with undertones of butter, nuts and a hint of musk.
Cheese feminized seeds are easy to grow and can be grown indoors as well as outdoors. She will thrive in a SoG setup and benefits from early pruning.
The heavy stone and strong relaxing characteristics of this strain in addition to the above-average THC percentage of 22% make Cheese Feminized an indispensable addition for every Indica lover.
White Widow Feminized
Our national pride originated in Amsterdam around 1990 and is undoubtedly one of the most famous and legendary strains worldwide. She owes her name to the abundance of white crystals covering her buds.
Aside from her high THC percentage with accompanying powerful effects, she excels in quality, taste and of course yield. Her signature fresh citrus flavor is a delight and the long-lasting energetic high makes her a suitable strain for every occasion.
White Widow feminized is easy to grow and highly resistant to mold. The flowering time will be around nine weeks.
The strong Indica properties in this strain offer a calming effect which lends itself excellently for those suffering from panic attacks.
Offer your Indica seeds the best possible start with mycorrhiza
Ever hear of Mycorrhiza? Mycorrhiza fungi are highly beneficial soil fungi that will help your plants achieve their full growth and flowering potential. By preparing your soil with Mycorrhiza your marijuana plants will be able to absorb up to 7 times more nutrients! The result will be happy, healthy and thriving plants which will ultimately result in an impressive harvest and maximum yield! You can find mycorrhiza and our other grow supplies here.
We are always happy to help!
Endeavoring your first steps into growing your own Indica plants can be challenging. Not to worry though, we are happy to help and offer advice to ensure that you obtain maximum results with your seeds. Our team consists of three expert breeders with over twenty years of experience. From germination to harvesting and drying: Just send us a message and we will get back with you shortly.

Breeder
Various
CBD Level
Unknown
THC Level
22 to 23%
Climate
Indoor / outdoor
Yield indoor
450 Gr. / 16 Oz. dry weight per m²
Yield outdoor
850 Gr. / 30 Oz. dry weight per m²
Height indoor
Up to 110 cm / 43 inch
Height outdoor
Up to 200 cm / 79 inch
Flowering time
9 weeks
Indica / Sativa
80% Indica | 20% Sativa
Harvest Month
September / October
Grow difficulty
Moderate