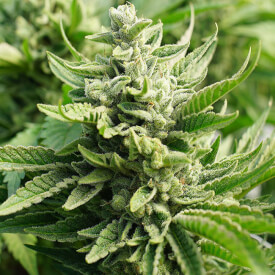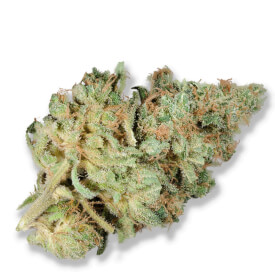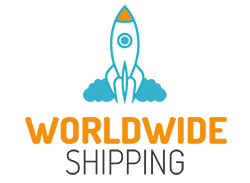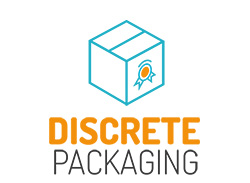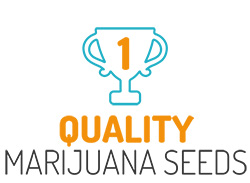 White Widow Feminized
Are you looking to buy white weed? Let us tell you something about the White Widow strain. This iconic cannabis variety is undoubtedly one of the most beloved strains worldwide. Having proven to excel in quality, taste, effect, and yield. But, of course, her most prominent features are the large white crystals covering the buds, from which her name derives!

Read Full Description
White Widow Feminized
Are you looking to buy white weed? Let us tell you something about the White Widow strain. This iconic cannabis variety is undoubtedly one of the most beloved strains worldwide. Having proven to excel in quality, taste, effect, and yield. But, of course, her most prominent features are the large white crystals covering the buds, from which her name derives!
The world-famous White Widow is an Indica dominant 65% | 35% hybrid. It is a cross of pure Brazilian Sativa landrace and an Indica strain from southern India.
She gained popularity in the '90s after winning the world-famous Cannabis Cup and, has been an indispensable part of the Dutch coffee shops ever since. This species is grown and smoked all over the world and is frequently praised in modern pop culture.
White Widow seeds from Amsterdam
White Widow marijuana finds its origin in the Netherlands. Can you imagine a better place to buy your white weed seeds from? Neither can we! At MarijuanaSeedBreeders.com you will buy your seeds straight from the breeder. We work with three breeders who have over 20 years of experience. They have been breeding for decades and are still developing their seeds to get the best quality possible. And did you know that our white weed descends from the original White Widow strain?!
What do we have to offer?
MarijuanaSeedBreeders.com only offers high-quality White Widow seeds. If you buy five seeds, you will get five plants. Of course, we trust you to create the best atmosphere for growing your White Widow strain. We also sell high-quality fertilizer and other products that will help you to get the most out of your White Widow feminized cannabis seeds.
Growing your White Widow
White Widow is a fairly easy plant to grow. You can grow this white weed both indoors and outdoors. She has wide leaves when the plant starts growing, which will be less wide when she starts flowering. The white strain has the features of a hybrid strain. White Widow can grow very big and will have a decent yield. It has a THC level of around 23%.
The White Widow strain is a very strong and potent strain. Although the white strain is not the strain with the highest yield, both the taste and medicinal characteristics make it a very popular weed. She has a high resistance to pests and fungi which makes your cultivation process a lot more enjoyable. White Widow's flowering time is 9 weeks on average. After that, you will harvest about 450 Gr. / 16 Oz. indoors or 650 Gr. / 23 Oz. top-quality weed outdoors.
Medicinal use of White Widow
The powerful effects of the White Widow strain create an energetic and social high. This ensures an entrancing, full-bodied effect, which makes it a versatile powerful, and non-addictive pain reliever. It's also very effective for people who are dealing with anxiety. White Widow marijuana has a calming effect, so it will probably help you to relax and calm you down when you are having a panic attack.
The happy and uplifting high is a perfect weapon for battling stress, depression, various mood disorders, and PTSD.
Its high levels of THC and ability to relax the body also makes White Widow a wonderful ally for treating all sorts of pain, from uterine cramps to Crohn's Disease, fibromyalgia to migraines.
Many patients also report using it to help stimulate appetite and reduce nausea, a frequent side effect of chemotherapy and radiation treatments to treat cancer.
Do you ship worldwide?
We absolutely ship worldwide. And even better: we guarantee our deliveries. It doesn't matter if you are growing medical White Widow buds for your health in the United States or if you are growing White Widow marijuana just to relax in Australia. Our White Widow strain will find you wherever you are.
Taste and effects
The effects of smoking White Widow are exactly what you would expect from one of the finest balanced hybrids. Her Sativa properties give the smoker a quick powerful burst of euphoria and energy and stimulate creativity. She produces an excellent, almost psychedelic high. While the Indica characteristics ensure a calming effect, which will help to relax and calm the nerves.
After exhaling you will taste a fresh aroma of pine with a hint of citrus. The fresh citrus flavor is easy to recognize and compliments the earthy taste. This makes for an invigorating and tasty smoking experience. A great weed for every moment of the day.
Grow your own white weed
We offer high-quality White Widow weed. Even inexperienced growers know the white strain (and all other marijuana seeds for that matter) need the right circumstances to grow. If you make sure the temperature and the amount of light, water, and fertilizer is right, all your seeds will grow into powerful White Widow buds.
Why order at Marijuana Seed Breeders?
Over 20 years of experience
Our seeds are fresh as can be!
Excellent customer support
Discreet shipping
Rated very highly on KiyOh
You are important to us!
If you have any questions, suggestions, or even complaints, please give us a call or send us an email, and we will help you out with all our knowledge about white weed. Our customers are very important to us. We offer a great exchange policy. Are you not happy about any of the products? Please let us know, so we can help. We want you, our customer, to be happy. Order your white weed seeds now and you can start growing the White Widow strain in no time.

Breeder
Creator
CBD Level
Unknown
THC Level
23%
Climate
Indoor / Outdoor
Yield indoor
450 Gr. / 16 Oz. dry weight per m²
Yield outdoor
650 Gr. / 23 Oz. dry weight per m²
Height indoor
Up to 110 cm / 43 inch
Height outdoor
Up to 230 cm / 91 inch
Flowering time
7 to 9 weeks
Indica / Sativa
65% Indica | 35% Sativa
Harvest Month
September / October
Grow difficulty
Easy / Moderate

Stress
Pain
Depression
Insomnia
Lack of Appetite