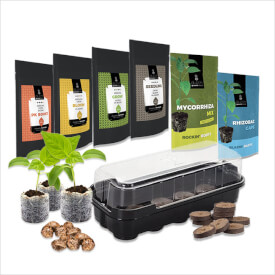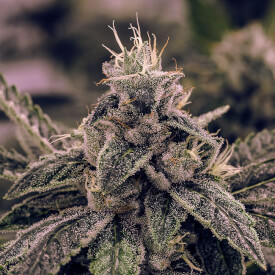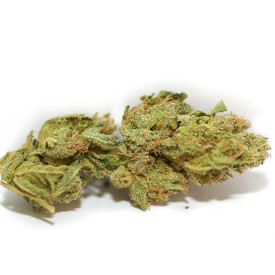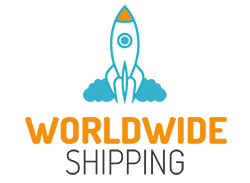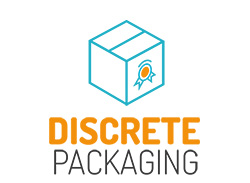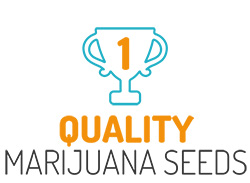 White Widow Auto Feminized
The complete grow kit that comes with these White Widow Auto Feminized seeds, contains everything you'll ever need to achieve the harvest of your dreams. We have crossbred the world's #1 strain with a Ruderalis. The result is the immensely potent White Widow feminized with the added bonus of a rapid auto flowering cycle and the ability to harvest twice a year.

It contains a Spongepot germination kit to ensure that your premium seeds will germinate quickly and are easy to repot. Thanks to Mycorrhiza, your marijuana plants can absorb up to 7 times more nutrients, resulting in bigger, healthier plants. And finally, we have added the NPK plant fertilizer kit. This kit consists of 4 different 100% water-soluble NPK fertilizer mixtures. Every mix has been optimized for 1 of the 4 different stages of growth so that it meets the correct nutritional requirements for each stage.

Read Full Description
White Widow Auto Feminized
The complete grow kit that comes with these White Widow Auto Feminized seeds, contains everything you'll ever need to achieve the harvest of your dreams. We have crossbred the world's #1 strain with a Ruderalis. The result is the immensely potent White Widow feminized with the added bonus of a rapid auto flowering cycle and the ability to harvest twice a year.

It contains a Spongepot germination kit to ensure that your premium seeds will germinate quickly and are easy to repot. Thanks to Mycorrhiza, your marijuana plants can absorb up to 7 times more nutrients, resulting in bigger, healthier plants. And finally, we have added the NPK plant fertilizer kit. This kit consists of 4 different 100% water-soluble NPK fertilizer mixtures. Every mix has been optimized for 1 of the 4 different stages of growth so that it meets the correct nutritional requirements for each stage.
The contents of this Grow Kit
The contents of the package are sufficient for cultivation of 10 plants and consists of:
About our White Widow auto feminized
Undoubtedly the most famous strain worldwide is White Widow, a balanced hybrid, from which we created an autoflowering version to give you the best of both worlds.
Our White Widow Auto feminized strain will be ready to harvest after just 8 weeks of flowering. Plenty of time to plant a second crop in the same season.
Despite the short flowering cycle, she has lost none of her vigors. The buds are covered white with crystal resin, a harbinger of the powerful effects she has to offer.
She provides a powerful burst of euphoria and energy which stimulates both social interaction and creativity.
Read more about our White Widow Auto Feminized seeds
For usage instructions, check out the complete grow kit user guide

Strain specifications
White Widow
Auto Feminized
Breeder
Henk
CBD Level
Up to 2%
THC Level
21%
Climate
Indoor / Outdoor
Yield indoor
450 Gr. / 16 Oz. dry weight per m²
Yield outdoor
650 Gr. / 23 Oz. dry weight per m²
Height indoor
Up to 80 cm / 31 inch
Height outdoor
Up to 150 cm / 59 inch
Flowering time
8 weeks
Indica / Sativa
70% Indica | 10% Sativa + Ruderalis
Harvest Month
Outdoor two times a year
Grow difficulty
Easy

Medical Effects
White Widow
Auto Feminized
Stress
Pain
Depression
Insomnia
Lack of Appetite