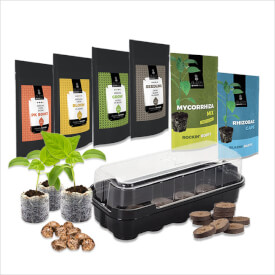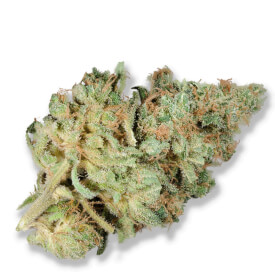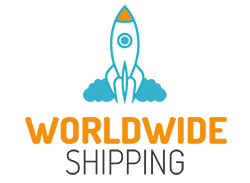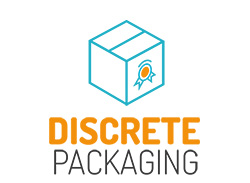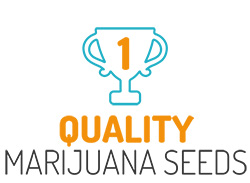 White Widow Feminized
The complete grow kit that comes with White Widow Feminized seeds, contains everything you'll ever need to achieve the harvest of your dreams. White Widow is a legendary strain that offers potent, euphoric effects, thick, white, resin-covered buds, and spice-like earthy taste with hints of citrus.

It contains a Spongepot germination kit to ensure that your premium seeds will germinate quickly and are easy to repot. Thanks to Mycorrhiza, your marijuana plants can absorb up to 7 times more nutrients, resulting in bigger, healthier plants. And finally, we have added the NPK plant fertilizer kit. This kit consists of 4 different 100% water-soluble NPK fertilizer mixtures. Every mix has been optimized for 1 of the 4 different stages of growth so that it meets the correct nutritional requirements for each stage.

Read Full Description
White Widow Feminized
The complete grow kit that comes with White Widow Feminized seeds, contains everything you'll ever need to achieve the harvest of your dreams. White Widow is a legendary strain that offers potent, euphoric effects, thick, white, resin-covered buds, and spice-like earthy taste with hints of citrus.

It contains a Spongepot germination kit to ensure that your premium seeds will germinate quickly and are easy to repot. Thanks to Mycorrhiza, your marijuana plants can absorb up to 7 times more nutrients, resulting in bigger, healthier plants. And finally, we have added the NPK plant fertilizer kit. This kit consists of 4 different 100% water-soluble NPK fertilizer mixtures. Every mix has been optimized for 1 of the 4 different stages of growth so that it meets the correct nutritional requirements for each stage.
The contents of this Grow Kit
The contents of the package are sufficient for cultivation of 10 plants and consists of:
About our White Widow
Are you looking to buy white weed? Let us tell you something about the White Widow strain. White Widow weed was developed and discovered in the Netherlands in the early nineties. It's a cross between a Brazilian Sativa landrace and an Indica strain from southern India. Aside from having proven to excel in quality, taste, and potency, her most prominent features are, of course, the large white crystal-covered buds, from which her name derives!
The white strain became very popular after winning the world-famous Cannabis Cup. The powerful effects of the White Widow strain create an energetic and social high. This ensures an entrancing, full-bodied effect, which makes it a versatile powerful, and non-addictive pain reliever.
She has a high resistance to pests and fungi which makes your cultivation process a lot more enjoyable. Our white weed is related to the original White Widow strain!
Read more about our White Widow Feminized seeds
For usage instructions, check out the complete grow kit user guide

Breeder
Creator
CBD Level
Unknown
THC Level
23%
Climate
Indoor / Outdoor
Yield indoor
450 Gr. / 16 Oz. dry weight per m²
Yield outdoor
650 Gr. / 23 Oz. dry weight per m²
Height indoor
Up to 110 cm / 43 inch
Height outdoor
Up to 230 cm / 91 inch
Flowering time
7 to 9 weeks
Indica / Sativa
65% Indica | 35% Sativa
Harvest Month
September / October
Grow difficulty
Easy / Moderate

Stress
Pain
Depression
Insomnia
Lack of Appetite