User Guide Complete Grow Kit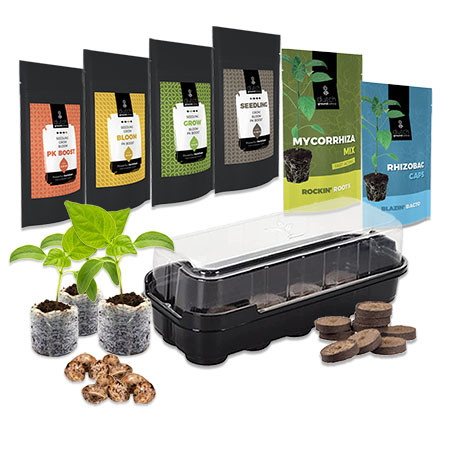 With MSB's complete grow kit, you too will feel like a master breeder.
This specially composed grow kit contains all the elements for a successful growth for the full duration of your plants' life cycle.
From the added premium seeds to the powerful bud booster and everything in between.
Tips
Always use water with a temperature around 24 °C / 75 °F.
We recommend a PH level between 6 and 7 for soil cultivation and between 5.5 and 6.5 for hydroponics.

Conversion
1 gram = 0.035 ounces
1 liter = 0.26 gallon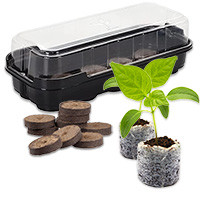 Germinate your seeds by using the Swellpot Germination Kit
Starting with germination. Every grower knows that the most crucial moment of cultivation is germination. Swellpot is a revolutionary germination tool that comes including a greenhouse and ensures ungermed seeds a thing of the past.
The Swellpot germination kit contains everything you need for a successful germination process.
For a step-by-step Swellpot user guide, visit our Swellpot user guide
Now that you have successfully germinated your seeds, it is time for the next step.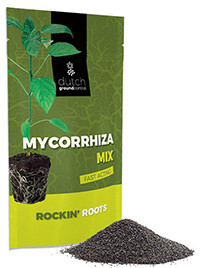 Prepare your soil with Mycorrhiza
Plants and fungi have important advantages of the mutualistic symbiosis through mycorrhiza. The plant supplies sugars to the fungi, which in turn extract nutrients and water from the soil and supply them to the plant via the mycorrhiza roots.
Our Mycorrhiza mix is specially formulated to stimulate the development of beneficial soil organisms and promote root growth. Prepare your soil with the Mycorrhiza mix before repotting your seedlings from their Spongepots into their pots/soil.
For a step-by-step Mycorrhiza user guide, please see our Mycorrhiza user guide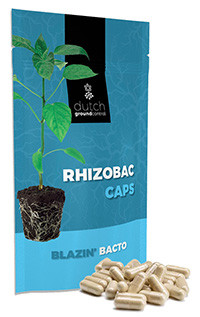 Water your plants with Rhizobac
Rhizobac is a specially composed formula to stimulate the development of beneficial soil organisms and promote root growth. As soon as your marijuana seed starts to germinate, the young root of your marijuana plant will be encapsulated by this fungus. This protects the root against malignant fungi.
Because the Rhizobacteria with added Trichoderma fungi are immediately dissolved in the water with which the Swellpots are watered, the sprout will come directly into contact with the fungus and is thus protected from the very first day.
For a step-by-step Rhizobac user guide, please see our Rhizobac user guide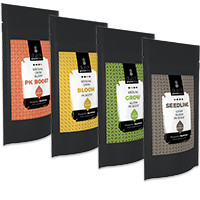 Nurture your plants with NPK fertilizers
NPK stands for nitrogen, phosphorus, and kalium (potassium). All plants need these 3 essential macronutrients.
For all the 4 different stages of the plant's development, these NPK fertilizers offer a corresponding, carefully composed fertilizer that meets the correct nutritional requirements.
For more detailed information about the usage of NPK fertilizers, and the advised feeding schedule, please see our NPK Fertilizer user guide
Good luck with the germination of your seeds and the growth of your own plants. If you have any questions, please do not hesitate to send us an e-mail, we are happy to help you in any way we can!