User Guide Swellpot Germination Kit

Learn how to use Swellpots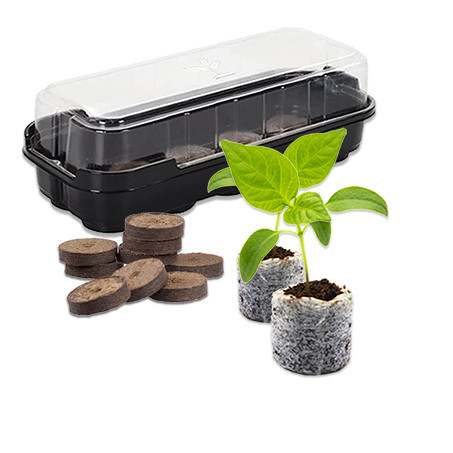 To get the best result with our Swellpot Germination Kit, please follow the 8 simple steps below and be amazed by the incredible results.
For more product information, see our Swellpot Germination Kit
Use water with a temp. around 24 °C / 75 °F.
Step 1
Dissolve the supplied bacto in 1 liter / 0.26 gal of water.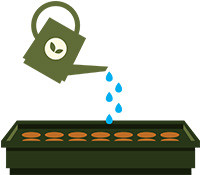 Step 2
Add the bacto-water to the tray.

Step 3
Fill the tray to just below the brim

Step 4
Wait about 10 minutes until the pots are completely filled with water.
Step 5
Pour off excess water.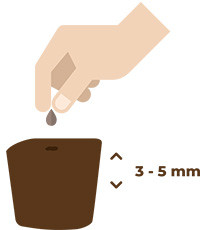 Step 6
Plant 1 seed per Swellpot 3 to 5 mm / 0.12 to 0.20 inch deep.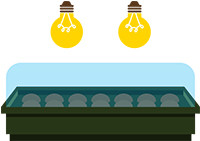 Step 7
Place the Swellpot in a bright spot with a temperature between 22 and 26 °C / 71 and 79 °F, this is the best germination temperature.
Open the kit every day to let in some fresh air. Also check if the pots are still moist, if not, you can moisten them carefully with a plant sprayer.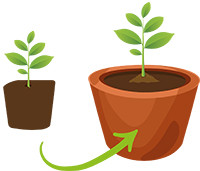 Step 8
Once your seedling has reached a height of 4 cm / 1.5 inch, it is time to move the seedling including the Swellpot to a pot with potting soil.