Breeder Creator

Created over 40 strains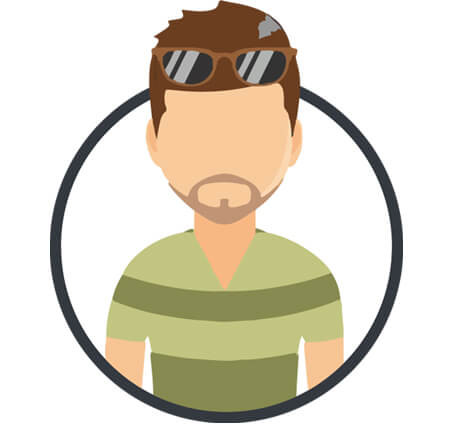 Name: Creator
Born: 1969
Speciality: Sativa dominant strains
Experience: Since 1998
Strains he's most proud of:
My passion started in 1989
My passion for breeding started in 1989 when I lived in a squat house with several others. It was a secluded house and we could grow our own plants without having to worry about prying eyes.The effects of marijuana have always amazed me and helped me to get through difficult times.
My own creation
I had been studying cannabis plants for about twelve years, when in 2001 I decided I wanted to make my own crossing. I had been cultivating dozens of different varieties, flavors and scents, but now I needed something new.
At that time, Haze strains were my favorite in terms of taste and effect. In the evening Indica strain was my favorite because I could sleep great when I smoked them. The taste of Indica didn't really attract me. That's why I wanted to make a crossing with the effects of an Indica, but with the taste of a Haze.
Perfect crossing between Haze and Indica
With this in mind, I started to create the perfect crossing for me personally. A plant with Haze taste and Indica effects. After a lot of difficulties it worked! I have grown this crossing for years, inside and outside. For myself and for lots of other people. Everybody was positive, therefore I decided to do more with it. I had close contact with various breeders and they thought it was time to share this strain with the world.
The first step was to distribute the seeds to forums, meetings, and exhibitions. To this day, it's still being sold in most webshops, but it might be under different names. It was great to have made something which made people happy. Thanks to all the positive responses, breeder Creator was born. Four years later, in 2015, I had crossed over 20 different strains, which are sold worldwide through different seed banks.
About 40 new crossings
Over the years I've made more than 200 selections, which resulted in about 40 different strains. I work on new strains daily with a great deal of enthusiasm. My goal is to create strains for all growers. Easy to grow strains for beginning growers, but also strains that require a lot of love and attention from experienced breeders.
I try to listen as good as possible to meet the wishes of my customers, especially when they are experiencing sickness or pain.
Breeder Bob and I worked together for a few seed banks in the Netherlands. Unfortunately, our seeds were mixed with lesser quality seeds from Spain. It's unnecessary to say, we didn't like this. Thanks to Henk, Bob and I have our own webshop now: MarijuanaSeedBreeders, We can sell our seeds directly to the grower.
Aftersales is important to us. Do you have any questions or can you use our professional advice? Don't hesitate to ask for help. We like to help our customers by getting the best results.
Enjoy and create your own weed!
Creator
All breeders