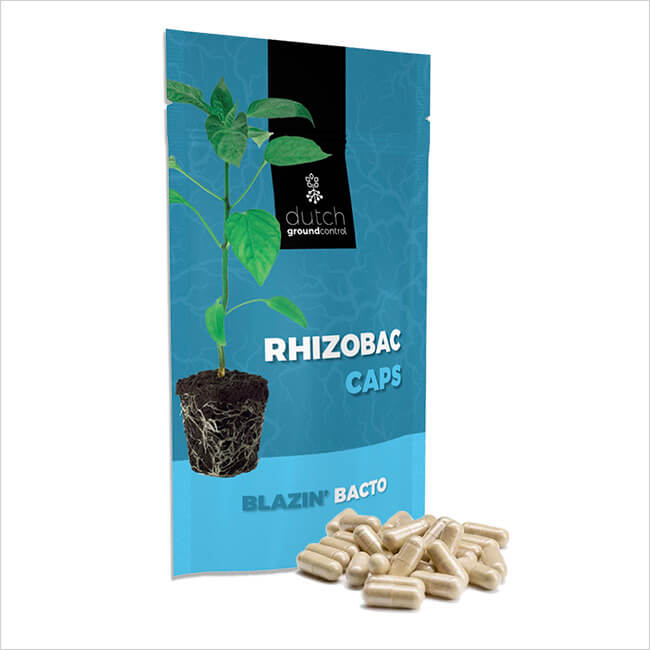 Rhyzo bacteria and Trichoderma fungi

Rhyzo bacteria and Trichoderma fungi
Provide extra healthy nutrients for your marijuana plant. In order to make a marijuana plant grow and bloom optimally, the right nutrition is of the essence. Our Rhyzobacteria will lend nature a helping hand.

Read Full Description
Rhyzo bacteria and Trichoderma fungi
Provide extra healthy nutrients for your marijuana plant. In order to make a marijuana plant grow and bloom optimally, the right nutrition is of the essence. Our Rhyzobacteria will lend nature a helping hand.
Extra healthy nutrients
The Rhyzo bacteria live mainly in the top layer of the soil. Here they will find a lot of digestible organic material, such as fallen leaves, old dead roots, and excess sugars from trees and plants. Rhyzo bacteria ensure that these materials are broken down.
During this process, nitrogen is bound, phosphates are released, and minerals are recovered. These are very important nutrients for your marijuana plant and thanks to this process they can be easily absorbed through the roots.
Besides the fact that the Rhyzo bacteria make these nutrients available, they also colonize the root environment. The big advantage of this is that due to this physical presence, disease-causing bacteria won't have room to nest around the roots.
Trichoderma fungi
These fungi are one of the fastest-growing fungi of its kind. As soon as your marijuana seed starts to germinate, the young root of your marijuana plant will be encapsulated by this fungus. This protects the root against malignant fungi.
Because the Rhyzo bacteria with added Trichoderma fungi are immediately dissolved in the water with which the Swellpots are watered, the sprout will come directly into contact with the fungus and is thus protected from the very first day.
The Trichoderma fungus and the Mycorrhiza fungus are the two most important fungi in a healthy breeding soil.
How to use the Rhyzobac
For instruction please check our Rhyzobac User Guide
Not for internal use • Keep away from children and pets • Wash hands after usage • Store dry and cool