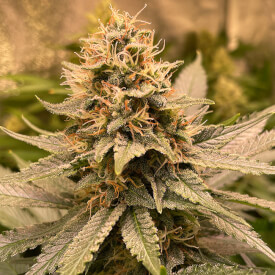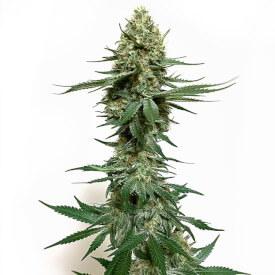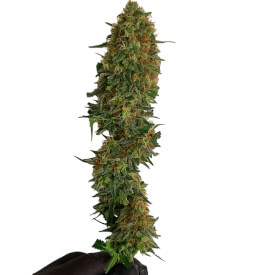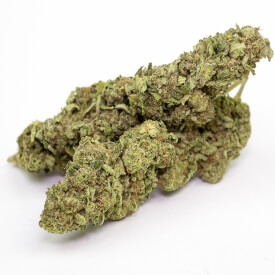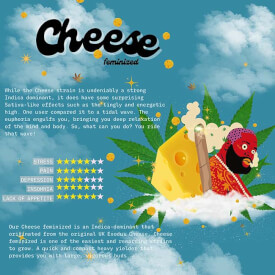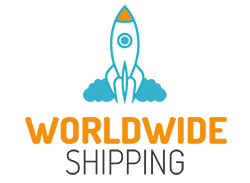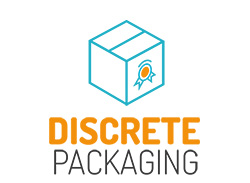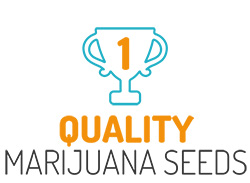 Cheese Feminized
Our Cheese feminized is an Indica-dominant that originated from the original UK Exodus Cheese. Cheese feminized is one of the easiest and rewarding strains to grow. A quick and compact heavy yielder that provides you with large, vigorous buds. This world-renowned strain will dazzle you with her very distinct flavors and the pungent aroma of old cheese with hints of fresh flowers.

Read Full Description
Cheese Feminized
Our Cheese feminized is an Indica-dominant that originated from the original UK Exodus Cheese. Cheese feminized is one of the easiest and rewarding strains to grow. A quick and compact heavy yielder that provides you with large, vigorous buds. This world-renowned strain will dazzle you with her very distinct flavors and the pungent aroma of old cheese with hints of fresh flowers.
Creating the perfect Cheese feminized seeds
About a decade ago Creator first stumbled upon this remarkable strain. Pleasantly surprised by the combination of the extraordinary flavor combined with the intensity of its effect, he instantly knew this was something special and decided to explore some options.
The cannabis strain Cheese is one of the most frequently smoked weeds in the United Kingdom. This is not surprising considering the incomparable strain also finds its origin there.
Cheese originated from the earlier skunk 1 strains developed by British growers. The result was a marijuana plant whose smell was so pungent it reminded them of Cheese. Hence the fitting name for these cannabis seeds.
Not long after its discovery, Cheese quickly gained popularity all over the world. Its extraordinary appearance and one of a kind scent have won the Cheese strain several cannabis cups in a row. This ensured Cheese feminized seeds a legendary status and continuously increasing popularity.
After doing some research creator found the original UK Exodus cheese which forms the basis for his current creation. He took his time until he finally selected the perfect mother out of more than a hundred plants. The specimen he chose not only excelled in her scent and beautiful leaves but also offers a THC percentage of 22%.
How can we help you?
MarijuanaSeedBreeders.com seed bank only offers high-quality Cheese seeds. If you buy 5 seeds, you will get 5 plants. Of course, we trust you to create the best atmosphere for growing your Cheese Feminized strain.
When you start growing your own cannabis seeds, we can imagine you have all kinds of questions. How long is the flowering time for Cheese cannabis seeds? Do you offer free shipping? And how soon will I get my products if I order today at MarijuanaSeedBreeders.com?
Please email us or give us a call. We value your business and customer service is very important to us. So contact us anytime, even if you have a complaint.
Growing Cheese seeds
Cheese feminized seeds turn into very powerful marijuana plants that can stretch rather nicely. The signature Christmas tree-shaped Indica-dominant plant is characterized by its impressive and compact spiral bud construction and the short internodes display an abundance of compact buds that form under the top buds.
The Cheese strain thrives in SoG (Sea of Green) setups, but it also does very well outside. We recommend to prune her at an early stage so that its bushy structure comes into its own.
Regardless of whether you are growing indoor or outdoor, the plants do require some support during the flowering period, because otherwise, the branches will snap under the weight of the impressive buds.
When growing indoors it is advised to place them on 18/6 for the first two weeks allowing them to grow. After which you place them on 12/12 for the duration of the flowering time. During this period they will reach an approximate plant height of 110 cm/ 43 inch. Outdoors they can reach a height of up to 210 cm / 83 inch.
Since Cheese plants give off a rather pungent odor, especially at the end of the flowering period, investing in a proper carbon filter is essential to counteract the prominent fragrance.
Drying this strain will take approximately nine days after which you place your harvest in bags. Make sure to open the bags to give the product some air after about two days.
A piece of advice before harvesting: When you are cutting them, do not touch the buds. Make sure to cut them from the stem so that the trichomes don't fall off. This will also benefit the taste and effect of this species.
Since we want you to get the most out of your Cheese seeds, we have created an extensive, step by step grow guide for both indoor and outdoor cultivation. Growing your very own Cheese feminized seeds has never been this easy!
What do we have to offer?
MarijuanaSeedBreeders.com only offers high-quality Cheese Feminized seeds. If you buy five seeds, you will get five plants. Of course, we trust you to create the best atmosphere for growing your Cheese Feminized strain. We also sell high-quality products to optimize your results when growing your own Cheese weed.
Relaxing and uplifting effects
While the Cheese strain is undeniably a strong Indica dominant, it does have some surprising Sativa-like effects such as the tingly and energetic high. One user compared it to a tidal wave. The euphoria engulfs you, bringing you deep relaxation of the mind and body. So, what can you do? You ride that wave!
What follows is a sensation of overall delectation that eases pain and soothes away stress. It's this unique combination of effects that makes it very suitable as both a recreational and a medicinal strain. Physical discomfort, as well as feelings of dispiritedness and anxiety, will start to subside after smoking Cheese. When it comes to recreational use, Cheese is a perfect strain for a relaxing Sunday "wake and bake".
Cheese cannabis seeds are available in quantities of 5 seeds, 10 seeds, or 20 seeds.
Growing Cheese marijuana seeds
If you start growing your own weed, we can imagine you have all kinds of questions. Do these Cheese feminized seeds have to grow in a sunny spot? What type of soil is recommended? And how soon will I get my seeds if I order today at MarijuanaSeedBreeders.com? Please send us an email or give us a call, so we can help you out with all your questions. Customer service is very important to us. We don't want you to feel unheard. So contact us anytime, also if you have a complaint.
Giving your Cheese feminized seeds the best possible start
Whether you're a novice grower or have years and years of experience under your belt: When you've purchased high-quality Cheese seeds you want to best possible results. Marijuana Seed Breeders now offers the Healthy Roots Starter kit, which contains 3 very powerful growth products: Spongepot, Mycorrhiza Mix and Rhyzobac with added Trichoderma fungi. Indispensable for healthy growth and optimal harvest of your marijuana plants! Curious how this kit will benefit your plants? Please check out the full product description here.
Special offers on cannabis seeds
Do you love our Cheese seeds and are you curious what other amazing cannabis seeds our seed bank has to offer? We are constantly adding products to our assortment and writing interesting content to help you perfect your growing skills. Simply sign up for our newsletter with your email address and never miss out on special deals on cannabis seeds and other beneficial products.

Breeder
Creator
CBD Level
Unknown
THC Level
22%
Climate
Indoor / Outdoor
Yield indoor
450 Gr. / 16 Oz. dry weight per m²
Yield outdoor
600 Gr. / 21 Oz. dry weight per m²
Height indoor
Up to 110 cm / 43 inch
Height outdoor
Up to 210 cm / 83 inch
Flowering time
9 weeks
Indica / Sativa
65% Indica | 35% Sativa
Harvest Month
September / October
Grow difficulty
Easy / Moderate

Stress
Pain
Depression
Insomnia
Lack of Appetite