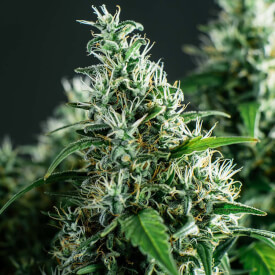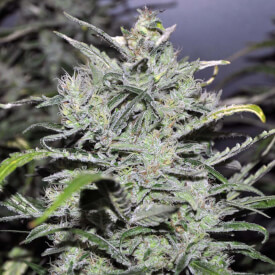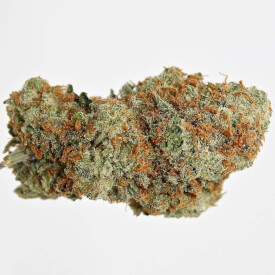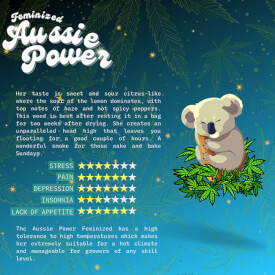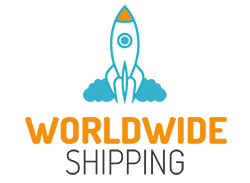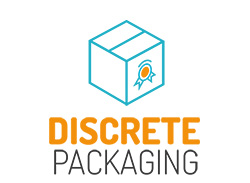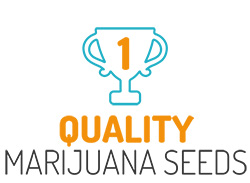 Aussie Power Feminized
Are you looking for a sturdy, easy to grow plant that can endure severe weather conditions and will leave you with a mind-blowing yield at the end of the ride? Look no further because Aussie Power feminized promises all that and more! Creator designed this strain especially for those who desire an impressive harvest while residing in a hot and dry climate. And, of course, for growers that want to obtain a maximum yield with a minimum of effort.

Read Full Description
Aussie Power Feminized
Are you looking for a sturdy, easy to grow plant that can endure severe weather conditions and will leave you with a mind-blowing yield at the end of the ride? Look no further because Aussie Power feminized promises all that and more! Creator designed this strain especially for those who desire an impressive harvest while residing in a hot and dry climate. And, of course, for growers that want to obtain a maximum yield with a minimum of effort.
The highlights of the Aussie Power Feminized marijuana strain
The strain is made from the Power plant X Chronic and has proven itself in many configurations and will give you a large harvest.
The Aussie Power is easy to grow and to maintain and above that very stress-resistant. This strain will thrive in high temperatures, can withstand large nutrient additives and isn't very susceptible to nutritional deficiencies. She does not require long growth periods as you would expect from a Sativa dominant hybrid.
After a growing time of just 1.5 weeks (after germination) on 18/6m, the seedling should be robust enough that she can be put on 12/12. Next, your plants will continue to grow for three to four weeks during their flowering period. Despite the limited hours of daylight outside in certain parts of Australia, this strain will produce plants that proceed to grow and flower making them perfect for this particular environment.
The Aussie Power Feminized has a high tolerance to high temperatures which makes her extremely suitable for a hot climate and manageable for growers of any skill level.
How can we help?
Customer service is very important to us. That is why we personally handle our customer service. Are you wondering if you can grow this strain where you live? Do you need advice about the best fertilizer to use? Or are you not satisfied with your order? Send us an email or give us a call. We will help you as soon as possible.
Growing Aussie Power Feminized weed indoors and outdoors
She has a bushy growth and yet she becomes 130 cm / 51 inch tall and gives dense Sativa-like buds indoors. Outdoors she can grow as tall as 300 cm / 118 inch in height.
Aussie Power Feminized has a flowering time of 9/10 weeks from the moment it is set to 12/12 cycle.
She can give you a yield of 600 Gr. 21 Oz. under a 600 W HPS light and out through she can give you a yield of 900 Gr. / 32 Oz. per m2 / 11ft2 outdoor.
About MarijuanaSeedBreeders.com
If you pay for five or ten Aussie Power Feminized seeds, you want to make sure they will all grow into a nice weed plant. We can imagine you would be disappointed when it wouldn't. At Marijuana Seed Breeders we only sell high-quality marijuana seeds. Therefore you will be sure to grow a plant out of every Aussie Power feminized seed. A little disclaimer: we expect you to make sure that factors like water, temperature, light, and fertilizer are in order. Otherwise, the easy to grow seeds won't grow into the best high-yielding plants they can become.
Taste and appearance
Her taste is sweet and sour citrus-like where the sour of the lemon dominates, with top notes of haze and hot spicy peppers. This weed is best after resting it in a bag for two weeks after drying. She creates an unparalleled head high that leaves you floating for a good couple of hours. A wonderful smoke for those wake and bake Sundays.
She has magnificent foliage with sharply serrated leaves and some of the phenotypes in this species have a blue glow over the dark green leaves. Truly a pleasure to behold in your flowering space.
She can also sometimes produce so much THC that it becomes entangled and runs down your buds like an oil.
A highly satisfactory strain to grow that excels in almost every field.

Breeder
Creator
CBD Level
Unknown
THC Level
23%
Climate
Indoor/Outdoor
Yield indoor
600 Gr. / 21 Oz. dry weight per m²
Yield outdoor
900 Gr. / 32 Oz. dry weight per m²
Height indoor
Up to 130 cm / 51 inch
Height outdoor
Up to 300 cm / 118 inch
Flowering time
8 to 10 weeks
Indica / Sativa
20% Indica | 80% Sativa
Harvest Month
Half October
Grow difficulty
Easy

Stress
Pain
Depression
Insomnia
Lack of Appetite