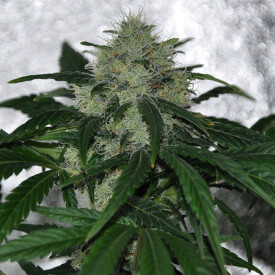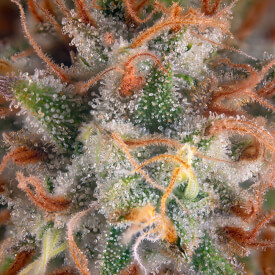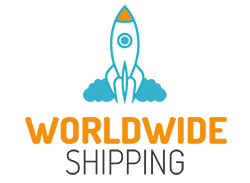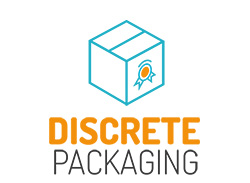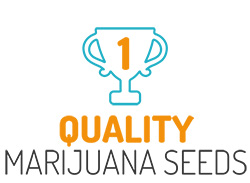 ChemDawg Regular
ChemDawg is one of those strains that acquired world fame due to her quintessential aroma, flavor, invigoration cerebral effects, and of course her proven efficiency with offering relief on a broad scale of physical and mental discomforts.

Read Full Description
ChemDawg Regular
ChemDawg is one of those strains that acquired world fame due to her quintessential aroma, flavor, invigoration cerebral effects, and of course her proven efficiency with offering relief on a broad scale of physical and mental discomforts.
The mystery of her origin as well as the unusual background story of how she obtained her name amidst a Grateful Dead tour, only adds to the appeal of this remarkable strain.
The background story of the ChemDawg seeds
While the exact origin of the cannabis strain remains unclear and subject to controversy, we do know that it started with a grower called Joe Brand aka Wonkanobe and his friend Pbud, who happened to be touring with the Grateful Dead in 1991.
They brought along a pound of weed which they called "Dog Bud' since it was so powerful it made you roll over like a dog. Among the entourage, they called it Chemweed, because of its strong, fuel-like chemical odor.
They sold some of this weed to a young grower who instantly fell in love with it and kept coming back for more.
They decided to combine the names "Dog Bud" and Chemweed "into Chemdog, which also became the nickname of their new friend.
The trio kept in touch after the Grateful Dead tour had ended and Wonkanobe and Pbud sent Chemdog two more ounces of the original "Dog Bud". The bag contained thirteen seeds, and that was the start of the ChemDawg dynasty.
This ChemDawg strain would eventually become the basis of all Chem weed strains such as OG Kush strains and even Diesel strains, including our HeroDawg and our ChemDawg F4 Regular.
High-quality ChemDawg seeds
At MarijuanaSeedBreeders.com we work with three different breeders, each with their own specific field of expertise, so we can offer the most extensive selection of seeds possible to our customers. Combined they have over twenty years of experience and aside from their love of cultivating top-notch cannabis seeds they are also more than happy to share their knowledge with you and will answer any questions about our cannabis seeds or breeding, in general, you may have.
Creating our ChemDawg cannabis seeds
Creator first came across the ChemDawg strain when he was visiting a fellow breeder, MR, in the US. The befriended breeder told Creator that this strain would be a life-changer. And he didn't exaggerate! Creator kept a small supply in his private stock and continued to grow it in small quantities for personal use.
Much to his dismay, after a few years he only had 10 seeds left and decided to germinate them and have them pollinate each other in order to get more seeds.
After the pollination and flowering phase, he had gotten approximately 1000 seeds off the ChemDawg and did a small grow to see how they'd turn out.
While he was amazed by their potential in many areas, there were too many different phenotypes in the new batch. So, he was not entirely satisfied with the outcome of this back cross.
Over the course of the next 4 years, he made 3 different selections. Finally, he managed to stabilize her to a 2-phenotype strain that offers a high yield, an average flowering time, and a plant that grows a little over 110 cm/ 43 inch indoors.
This ChemDawg F4 is the plant for every enthusiast of something special and her manageable growth makes her a suitable plant for growers of any skill level.
How can we help you?
When you first start growing your own weed, we can imagine you have all kinds of questions. Do these ChemDawg cannabis seeds have to grow in a sunny spot? What type of soil do you recommend? And how soon will I get my seeds if I order today at MarijuanaSeedBreeders.com? Customer service is very important to us so please contact us anytime, even if you have a complaint.
Medicinal use of ChemDawg F4
She mas many advantageous properties in the medicinal field and can help alleviate a variety of ailments.
This prodigious cannabis strain can offer relief in case of stress and insomnia as well as acts as an appetite stimulator. Also, many users claim this strain aided them in battling depression.
This is one of the most popular strains used for muscle relaxation and many people count on her for help with their back-pain problems/spasms to be able to enjoy life with significantly reduced levels of pain.
What do we have to offer?
MarijuanaSeedBreeders.com only offers high-quality ChemDawg F4 seeds. If you buy 5 seeds, you will get five plants. Of course, we trust you to create the best atmosphere for growing your ChemDawg F4 strain. We also sell high-quality products to optimize your results when growing your own ChemDawg F4 weed. For more information on ChemDawg seeds, or another cannabis strain, simply send us an email
Taste and effect
When you smoke her, she has a fruity citrus-like flavor with a delicious diesel feel that excites every taste bud in your mouth.
The smoke is thick and pungent and when you grind your bud, you mainly smell the sweet resinous fruit scent and a thick, greasy undertone.
As for the potency: Even the most experienced smoker will be amazed by how immensely powerful this strain is. So, for less experienced smokers among us: unless you literally want to roll over, easy does it.
Giving your ChemDawg cannabis seeds the best possible start
Whether you're a novice grower or have years and years of experience under your belt: When you've purchased high-quality cannabis seeds, you want to best possible results. Marijuana Seed Breeders now offers the Healthy Roots Starter kit, which contains 3 very powerful growth products: Spongepot, Mycorrhiza Mix, and Rhyzobac with added Trichoderma fungi. Indispensable for healthy growth and optimal harvest of your marijuana plants! Curious how this kit will benefit your plants? Please check out the full product description here.
Appearance and growth
ChemDawg F4 thrives in a slightly drier climate, although she's also strong enough to withstand high humidity. She has a bushy growth so give her some time in the growth phase (approximately 3 weeks) after which the flowering time will be about 9 to 10 weeks.
When you rinse her with clean water at the end of the flowering phase, you will notice that she turns yellow, desperately looking for nutrients and since she doesn't get it, she quickly drains her bracts. The result is beautiful yellow and purple leaves, which is always a sign of a potent type of weed.
Did you know?
That not only do we offer the freshest ChemDawg seeds, we also have many other premium cannabis seeds available! Cannabis seeds with high THC, cannabis seeds with an accelerated flowering time you name it! And we often have specials where we give you 3 seeds or 5 seeds for free with a certain purchase amount! And what about our famous buy 10 seeds, get 10 seeds free deals?! If you want more information about a cannabis strain or any of our special offers, just let us know!

Breeder
Creator
CBD Level
Unknown
THC Level
23%
Climate
Indoor/Outdoor
Yield indoor
450 Gr. / 16 Oz. dry weight per m²
Yield outdoor
700 Gr. / 25 Oz. dry weight per m²
Height indoor
Up to 110 cm / 43 inch
Height outdoor
Up to 210 cm / 83 inch
Flowering time
9 to 10 weeks
Indica / Sativa
60% Indica | 40% Sativa
Harvest Month
September/ October
Grow difficulty
Easy / Moderate

Stress
Pain
Depression
Insomnia
Lack of Appetite