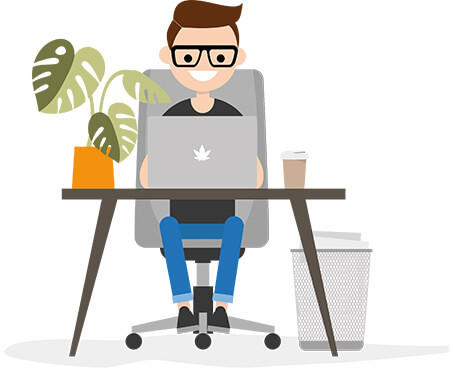 You have done your research, figured out what you want to grow, and prepared your grow area. Now all you need are some high-quality seeds.
You go online and type in "Buy Marijuana Seeds". A blink of an eye later Google hits you with 25.700.000 results.
Large established seedbanks with world-renowned strains as well as smaller new contenders carrying fresh varieties, all accompanied by mouth-watering high definition pics of big juicy buds, are just a keystroke away.
It is an understatement to say that the choice can be rather overwhelming.
Have no fear, this is where I come in. This article will cover various aspects of importance to help you choose the best online seed bank.
How to choose the best online seed bank: things to consider
There are 1000s of 'seedbanks' on the internet… Some of them very shady, non-transparent, and untrustworthy to say the least...
Despite that impressive website with the kick-ass illustrations, frustrations about ungermed seeds packages not arriving, and virtually non-existent customer support are all factors that can turn your online shopping adventure into a horrible one.
Your main objective now is to separate the wheat from the chaff. But how?
To make an educated decision, here are the most important things to consider when choosing the best online seed bank:
Quality of the Seeds
Philosophy of the company
Good selection of strains
Great Customer Service
The Price should be fair
Worldwide discreet and guaranteed shipping
Do your homework. What do others have to say?
Quality of the Seeds
Obviously, the quality of the seeds should be your main priority. A great website where they process your credit card within minutes and overnight your seeds is awesome but if the seeds are crap it's a total waste of money.
Not to bash on the larger seedbanks, many have obviously earned their stripes throughout the years, but it's no secret some of them took notice of the gap in the market in the late '90s when the internet began to rise and online seedbanks sprung up like mushrooms.
Although they struck gold in the financial department, they had limited knowledge of breeding, to say the least. To make their endeavor as profitable as possible, they opted for cheap wholesale seeds from abroad which are secondary to the products renowned breeders had to offer.
Sadly this still happens nowadays. But how does one determine the quality of a seed? According to MaximumYield.com, there are a few markers that will give you a pretty good idea.
Color
No two seeds are identical but seeds that vary from beige to hues of dark brown, are a good indication that you've got healthy, viable seeds on your hands. Underdeveloped seeds are pale green or white and unlikely to develop into a thriving plant.
Texture
Quality seeds will feel firm to the touch and look sturdy. Soft, fragile seeds or seeds that instantly turn to dust, are a sign that they have reached their expiration date and you should probably save yourself the disappointment.
Size
In this case, size does matter 😉 Larger seeds have more energy stored within them which in turn will increase their potential to develop into a flourishing plant. Side note: Indica strains tend to produce larger seeds than their Sativa counterparts which would make a comparison between those two apples to oranges. If you want to compare, make sure you only compare within the same species.
Float test
A well-known trick among breeders: fill a glass with lukewarm water and drop your seeds in there. Quality seeds will sink after a few hours while old or substandard seeds will stay afloat.
Cost
Remember, quality comes at a cost and if you encounter an offer that seems too good to be true, it probably is.
Philosophy of the company
Why does this company sell seeds? Are they in it to make a quick buck or for the love of breeding? I said it before, and I will say it again. I am not a fan of mass production. I feel it's detrimental to the quality and I will always prefer quality to quantity.
Wouldn't you rather buy a designer piece that will last than some frock that you got from the half-off rack? It's the same with seedbanks.
I prefer getting my goods directly from a breeder of whom I know the seeds are sustainably produced and handpicked with love and attention rather than from the stockroom of some wholesale joint for God knows how long.
Commercial seed companies usually select for characteristics such as high yield, quality, and resistance to pests and diseases. Smaller seedbanks may offer exclusive varieties and F1 hybrids. Take your priorities into account when making this choice.
Good selection of strains
A good seed bank offers a varied assortment of strains to choose from. Aside from the all-time favorites and classics such as White Widow, Girl Scout Cookies, or Original Haze, I occasionally like to broaden my horizon and try out some new, lesser-known varieties.
To make sure I'm getting exactly what I'm buying, it's crucial that the seed bank in question displays extensive information about this strain on the website.
Breeder owned shops often offer more detailed information than just the height, yield, and THC percentages.
Great Customer Service
Any good business knows that offering excellent customer support is key. By proving top-notch support they cultivate a loyal customer base that will refer friends and acquaintances and write reviews and testimonials, which in turn generates new customers and convince them of their business' merits more effectively than any marketing materials or salespeople could.
For me efficient customer support means a high level of involvement, translating in a swift reply to inquiries about the (status) of my order and all that has to do with that.
Also being able to ask questions and get tips from actual breeders is a big plus.
Breeders have spent tons of time developing and growing strain. They have encountered all the problems you can possibly think of. Being able to directly get expert info is priceless.
Another aspect that indicates impeccable customer service is how they deal with complaints. Reputable seed banks will stand behind their products and will offer you a refund or replacement if your purchase is not up to par.
The final point is not necessarily a must but rather a personal preference. I tend to check if the shop has a loyalty/reward program. Many shops offer regular special offers or a newsletter you can subscribe to and save points for nice discounts. And let's be honest; Who doesn't love a good bargain?!
Price should be fair
Quality comes at a price. Which doesn't mean it has to cost you an arm and a leg but prepare to pay a little more as this is often an indication of good quality. Breeding seeds take a lot of time and effort. An ethical breeder will charge a fair price and will make sure that the price/quality ratio is well balanced out.
Worldwide discreet and guaranteed shipping
You have made your choice, the company seems reliable, you received a swift response to your support ticket, the prices are affordable, you can pay anonymously with Bitcoin and they sell that strain of your choice. It would be a shame if you are ready to go to checkout, only to find out this particular company doesn't ship to your region. Make sure to check in advance if the company of your choice offers worldwide guaranteed shipping.
Speaking of which: While more and more countries are currently (in the process of) legalizing or decriminalizing (medicinal) marijuana, it still remains a gray area when it comes to international shipment, not in the last case since, for example, in the United States of America the mail is still processed on a federal level.
Guaranteed delivery offers you the security that the company will either send you a replacement or a full refund in case of interception or when your package is a no show.
Stealth shipping is a factor that I personally attach great importance to. Even if with your medicinal license you have very little to fear from customs, it's still nice that the mailman or your neighbors don't know what your parcel contains.
Do your homework before you choose the best online seed bank
Almost every webshop offers reviews nowadays. This is a great way to assess the functioning and service of the shop as well as get a good idea of the quality of the products. Reliable shops will use reputable review services such as Google reviews, Trustpilot, or Kiyoh so you can form an honest opinion of the company.
Wrapping it up: How to choose the best online seed bank recapitulation
One of the keys to achieving healthy and vigorous cannabis plants is starting with high-quality seeds. Carefully sourcing premium cannabis seeds will ensure you are receiving the exact genetics you are looking for. So before you invest, let's recapitulate:
Seeds from true breeders might be slightly more expensive than the ones from resellers, but in order to get the basics right, one should never skimp on quality.
Make sure to do your homework to determine the companies integrity and don't forget to check the reviews which will also give you a pretty good idea of their customer service.
And last but not least, making sure that the company of your choice offers Worldwide discrete shipping and stealth, guaranteed delivery offers a piece of mind and prevents you from buying the proverbial lemon.
And there you have it. You now possess all the knowledge to make a well-informed decision. Good luck and happy growth!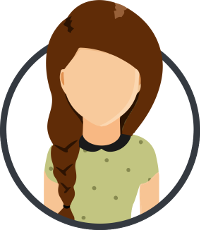 Article by:
Educated by one of the best breeders in the Netherlands, I chose to combine my passion for writing with the fascinating world of cannabis cultivation. What are the best strains for which occasion, what are the effects, and how to use responsibly? Let me take you on a journey.
Contributors: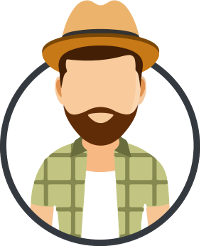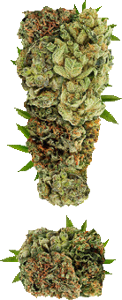 Did you like this?
Sign up today and be the first to receive updates and special offers from our breeders.
Subscribed successfully
Happy growing,
Bob