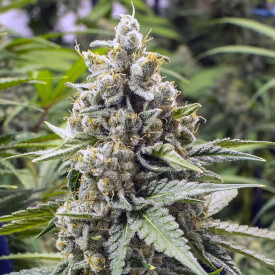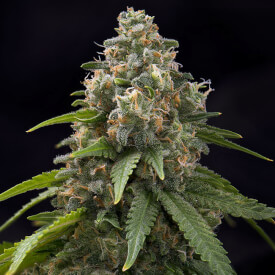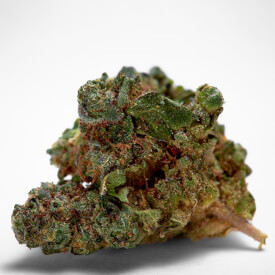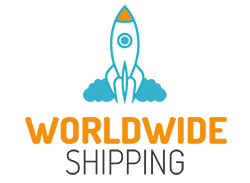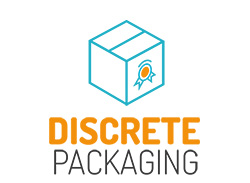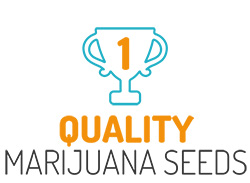 Green Crack Regular
Contrary to what the name suggests, this Skunk 1 x Afghani landrace is actually cannabis, not freebase cocaine. While named Green Cush at first, this mind-altering cannabis strain with powerful intoxicating effects and a THC content of 22%, owes her name from none other than one of the world's greatest cannabis enthusiasts, Snoop Dogg, who compared the intense effects of the marijuana strain to the aforementioned substance.

Read Full Description
Green Crack Regular
Contrary to what the name suggests, this Skunk 1 x Afghani landrace is actually cannabis, not freebase cocaine. While named Green Cush at first, this mind-altering cannabis strain with powerful intoxicating effects and a THC content of 22%, owes her name from none other than one of the world's greatest cannabis enthusiasts, Snoop Dogg, who compared the intense effects of the marijuana strain to the aforementioned substance.
Green crack regular seeds grow into beautiful marijuana plants that grow vigorously and show amazing stability. Its structure, which slightly resembles a Christmas tree, grows an impressive number of buds. This marijuana strain measures THC levels of up to 22%. She is resistant to mold and pests and has an impressive short flowering time indoors. When grown outdoors, Green Crack responds best to a dry, warm, and sunny, temperate climate.
The appearance of Green Crack cannabis plants
Green Crack regular has a classic Indica bud structure, with dense buds that are small and clustered rather than thick. The buds are also covered in milky white trichomes, giving them a sticky texture and a shimmery look. Aside from visual appeal, she oozes a delicious fragrance. When properly cured, the flowers have a bright citrus scent with soft undertones of earthiness and wood. These cannabis plants is truly a beautiful thing to behold.
Taste and flavor of Green Crack seeds
During the flowering phase, thick white resin covers Green Crack, making the buds almost white. Smoking Green Crack will especially delight lovers of fruity strains. This variety combines sweet mango with notes of tangy citrus and an earthy finish. The smoke is smooth and leaves a hint on the top of the palate and the back of the tongue, where that characteristic mango also strongly emerges. On the exhale, the smoke tastes faintly hashish and spicy, a testament to its Afghani heritage.
Effects of Green Crack
Despite the predominant physical characteristics of Indica, Green Crack is actually a 40 Indica - 60 Sativa hybrid and therewith leans slightly towards the Sativa dominant side. This is evident in the strong and effervescent Sativa high, which gives the user a boost of energy that quickly manifests as a cerebral high. She offers a pleasant, powerful, long-lasting, cerebral, invigorating, and euphoric effect. This makes Green Crack a great daytime strain that can help battle fatigue, stress, and depression. The effect produced by the smoke is an intense, stimulating, and euphoric cerebral high, accompanied by a very laid back feeling.
Growing Green Crack regular
Green Crack seeds are relatively easy to grow and have an incredibly short flowering time. When growing indoors, make sure there is enough air circulation and maintain a low humidity, as Green Crack is susceptible to mildew.
Outdoors Green Crack regular can stretch nicely and only needs about 9 weeks to develop into a fully mature plant. And with a flowering time that can almost compete with an autoflowering plant, Green Crack's yield is pretty impressive too. On average, under a 600 w HPS, she rakes up about 400 G r./ 14 Oz. of dry yield. Outdoors around 600 Gr./ 21 Oz. per m². Prepare to reap the fruits of your labor around early October.
Buy Green Crack seeds at MSB
Here at MSB, we strive to offer the freshest high-quality Green Crack seeds on the market. What's equally important to us is offering the best possible customer service. MSB is not your average seed bank, our customer reviews on KiyOh will testify to that. Here we will guide you every step of the way.
Do you need advice on selecting the right products? Are you new to growing Green Crack seeds and could you use a helping hand? We are happy to oblige! Between the 3 of us, we have over 30 years of experience and we cannot wait to help you grow your own Green Crack weed.
Buy Green Crack or any of our premium quality cannabis strains at Marijuana Seed Breeders.com. Here we consider our customers our friends and cannot wait to welcome you!
Everything to offer your Green Crack seeds the best possible growth!
Once you've purchased your weed seeds, prepped your soil, and germinated your marijuana seeds, it's time to take your cultivation game to the next level.
Our NPK fertilizer kit consists of 4 different 100% water-soluble NPK fertilizer mixtures with all the necessary trace elements for perfect growth. For all 4 different stages of the plant's development, our kit offers a corresponding, carefully composed mix that meets the correct nutritional requirements.
Curious how this kit will benefit your plants? Please check out our NPK Fertilizer Kit user guide.
All the results we achieved with Green Crack regular seeds were on soil, with added mycorrhiza and NPK nutrition.
You are important to us!
Of course, you could buy your Green Crack seeds from any random seed bank. But let us tell you why you should put Green Crack in your shopping cart at MSB.
We pride ourselves on offering first-class customer service and your wishes are of paramount importance to us. We offer a great exchange policy. Are you not happy about your cannabis seeds, our shipping, or any of our other products? Please let us know!
Simply click add to cart, choose one of our many payment methods, and buy Green Crack seeds today. We promise you, you will never want to buy Green Crack anywhere else ever again!
To see what other customers have to say about us, take a look at our customer reviews on KiyOh. We are beyond proud that many have rated us 5 stars!
If you have any questions, suggestions, or even complaints, please give us a call or email us
Green Crack regular seeds are available in quantities of 5 seeds, 10 seeds, or 20 seeds.

Breeder
Bob
CBD Level
Unknown
THC Level
22%
Climate
Indoor / Outdoor
Yield indoor
400 Gr. / 14 Oz. dry weight per m²
Yield outdoor
600 Gr. / 21 Oz. dry weight per m²
Height indoor
Up to 100 cm / 39 inch
Height outdoor
Up to 180 cm / 71 inch
Flowering time
8 to 9 weeks
Indica / Sativa
40% Indica | 60% Sativa
Harvest Month
October
Grow difficulty
Easy

Stress
Pain
Depression
Insomnia
Lack of Appetite