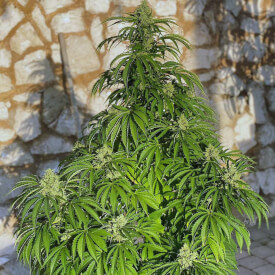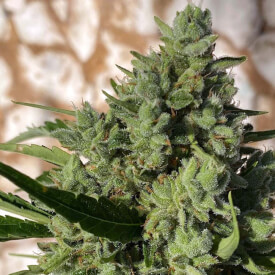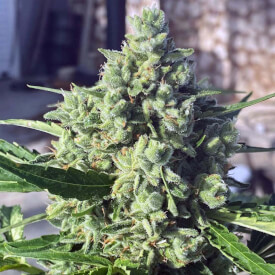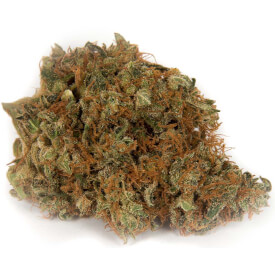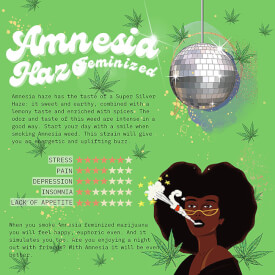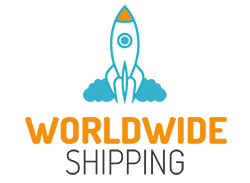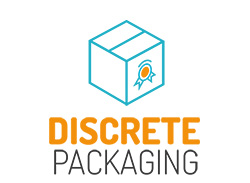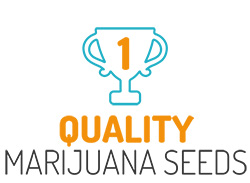 Amnesia Haze Feminized
If a marijuana has won several kinds of Cannabis Cups, you know it's good. Because of that, Amnesia seeds are a part of our collection. Amnesia haze is one of those weeds that's available in all of the coffee shops in Amsterdam. Have you ever been to Amsterdam? In that case, we are pretty sure you have smoked Amnesia weed before. You can grow your own plants now so you can enjoy that happy high in your own house.

Read Full Description
Amnesia Haze Feminized
If a marijuana has won several kinds of Cannabis Cups, you know it's good. Because of that, Amnesia seeds are a part of our collection. Amnesia haze is one of those weeds that's available in all of the coffee shops in Amsterdam. Have you ever been to Amsterdam? In that case, we are pretty sure you have smoked Amnesia weed before. You can grow your own plants now so you can enjoy that happy high in your own house.
The smell, taste and high of Amnesia weed
Amnesia haze has the taste of a Super Silver Haze: it sweet and earthy, combined with a lemony taste and enriched with spices. The odor and taste of this weed are intense in a good way. Start your day with a smile when smoking Amnesia weed. This strain will give you an energetic and uplifting buzz. When you smoke Amnesia feminized marijuana you will feel happy, euphoric even. And it simulates you too. Are you enjoying a night out with friends? With Amnesia it will be even better.
Winner of the Cannabis Cup
The Amnesia strain has won several prices. It won the first price in the Cannabis Cup in 2004. In 2012 it won the first price in the Sativa Cup. Since winning the Cannabis Cup and because its available in almost all coffeeshops in Amsterdam this strain became quite popular. The strain has proven itself worldwide with its yield, taste, and odor.
Buy your Amnesia feminized seeds at Marijuana Seed Breeders
We are proud to be a seed bank where quality is more important than profit. Our high-quality seeds make sure customers will get back to us time and time again. Your Amnesia feminized seeds will come straight from the breeder. We have more than twenty years of experience. Our seeds are made with the original Amnesia seeds.
Our breeders
We work with multiple breeders. This way we cannot only share experiences and opinions, but we also can offer you a wide range of marijuana seeds. The seeds you receive come straight from the breeder and not from some kind of stockroom. Our breeders have a high-level of expertise and we have plenty of seeds and new strains for you every time you visit our seed bank.
Grow your Amnesia seeds
You can grow the Amnesia seeds both indoors and outdoors. It's a moderate strain to grow. If you make sure the circumstances are perfect, every Amnesia seed you have received will grow into a plant. The plants will flower for only ten weeks, therefore you can harvest in October. What holiday season stress? You have got your happy buddy with you at all times to lift the spirits up.
Premium Amnesia weed
Our Amnesia seeds are made with the original Amnesia seed from 2003. It has the premium status, because of the build of the buds. They are big, stretched, yet compact. The plant has a compact way of growing too. This strain is stress-resistant, which makes it easier to grow. And while most Amnesia haze plants have a long flowering time, ours has a flowering time of only ten weeks.
THC and CBD content
A happy high, relaxing when feeling stressed And the high will have already kicked in after about fifteen minutes. We all know what's the origin of this: THC. The THC content in this strain can reach up to 23%. The CBD content can be up to 2 percent.
Growing Amnesia feminized indoors and outdoors
The Amnesia strain can grow indoors and outdoors. Hot areas are perfect: Amnesia loves sunlight. The big strength of this strain is the high yield. The yield outdoors is 800 Gr. / 28 Oz. dry weight per m2 / 11ft2. Indoors the yield will be about 450 Gr. / 16 Oz. dry weight per m2/ 11ft2.
How can we help you?
Is the weather in your area suitable for growing this marijuana outdoors? Are you wondering if you are experienced enough to grow this strain or do you need help to discover the best fertilizer? Call us or send us an email and we will answer your questions the best we can. We love to help and we love keeping our customers satisfied.

Breeder
Henk
CBD Level
Up to 2%
THC Level
23%
Climate
Indoor / outdoor
Yield indoor
450 Gr. / 16 Oz. dry weight per m²
Yield outdoor
800 Gr. / 28 Oz. dry weight per m²
Height indoor
Up to 80 cm / 31 inch
Height outdoor
Up to 150 cm / 59 inch
Flowering time
9 to 11 weeks
Indica / Sativa
20% Indica | 80% Sativa
Harvest Month
October
Grow difficulty
Moderate / Hard

Stress
Pain
Depression
Insomnia
Lack of Appetite