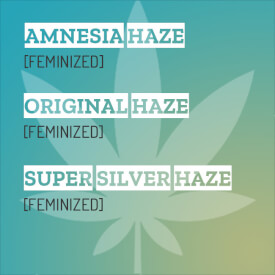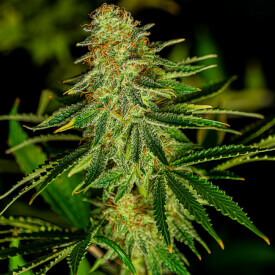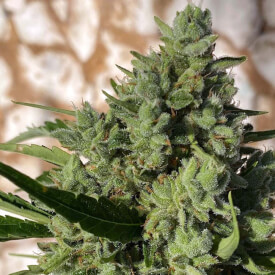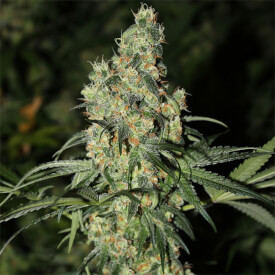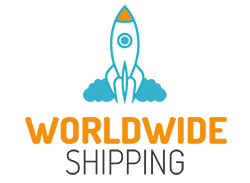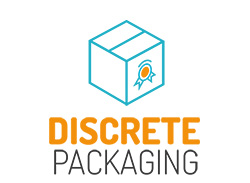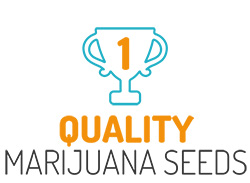 Haze Mixpack Feminized
Our Haze Seeds Mixpack consists of three outstanding, classic, and award-winning hazes - OG Haze, Amnesia Haze, and Super Silver Haze.

Read Full Description
Haze Mixpack Feminized
Our Haze Seeds Mixpack consists of three outstanding, classic, and award-winning hazes - OG Haze, Amnesia Haze, and Super Silver Haze.
The plants you will grow from these feminized haze seeds will produce beautiful buds that hit hard, just like a haze is supposed to. With all three being strong Sativas, you can expect to feel euphoric, energized, and uplifted. This makes our Haze Seeds Mixpack the perfect choice for any grower looking for an exciting, heavy-hitting daytime smoke collection.
For those of you confident in your skills and abilities to enjoy intense and powerful highs, the search for the perfect haze seeds variety pack is over!
Content of the Haze Mixpack
Strain #1: Original Haze Feminized
The effects
Original Haze, also known as OG Haze, is a must-have in any Haze Seeds Mixpack! This classic is a 100% Sativa with a THC level of 23%, and a CBD level of 0% makes an impact on your day. It helps unlock energy you didn't even know you had, making it easier to appreciate the world around you. A really nice social smoke.
Smell, taste, and high
This spicy-tasting haze strain is not a strain you use to chill and unwind on your couch after a long day. Instead, this is your companion for when you want to be creative, productive, and (somewhat) focused. The smooth smoke makes it a good choice for a first-time smoker.
Some love to use OG Haze just before a hike, as it can help you appreciate beauty without making you feel lazy. But remember to stock up on plenty of snacks, as you will experience some serious munchies!
Appearance
OG Haze seeds produce tall plants, up to 170 cm / 67 inches when grown indoors and a staggering 300 cm / 118 inches when planted outdoors.
The buds do not look particularly special. Expect a classic olive green color with a bit of orange hair. It is not the bag appeal, but the effects that sell this strain.
Summary
This lovely, high-energy Sativa strain is tasty and easy to smoke. Suitable for a little social gathering or a small outdoor adventure, OG Haze is a solid but easy smoke that gives some severe munchies - so be prepared!
Strain #2: Amnesia Haze Feminized
The effects
Amnesia Haze is a classic known for winning multiple awards, including 1st place in the respected and well-known High Times Cannabis Cup.
With a whopping 23% THC content, this 80% Sativa and 20% Indica will hit you hard and keep you going for hours. Therefore, we do not recommend it for beginner and inexperienced users.
Smell, taste, and high
Amnesia Haze has all the same effects as most other hazes, so expect to feel uplifted, energetic, talkative, and giggly. The main difference is that the effects tend to be stronger and last much longer. In fact, the strain is so potent that if you consume it late at night, don't be surprised if you end up having a very slow morning the next day.
The taste notes are pretty heavy, often described as earthy and woody with a touch of lemon. Like with other hazes, you can notice a spicy undertone both in smell and taste.
Similarly to the high from this strain, the smoke might linger for a while.
Appearance
The tightly-packed buds you end up with from this strain are dominated by green and orange colors, with copper pistils. While the colors don't make them stand out, the above-average size and slightly different shape do.
Since Amnesia Haze only grows up to 80 cm / 31 inch indoors and up to 150 cm / 59 inch outdoors, it's an excellent Sativa choice for indoor grows.
Summary
Amnesia Haze is a very potent strain that creeps up on you. When used in the right amount, it will keep you happy, energized, and uplifted. Amnesia Haze's effects tend to linger longer than many other strains. This can be a positive unless you have an early flight to catch the following day.
Strain #3: Super Silver Haze (feminized)
The effects
The last of the three powerful haze cannabis seeds you'll find in our magnificent Haze Seeds Mixpack is Super Silver Haze. Also an absolute classic and multiple award winner, Super Silver Haze hits you hard and quickly.
Smell, taste, and high
Super Silver Haze has a strong, earthy, pungent smell and taste. Expect the smoke to make you think of spice and diesel smell, but the flavors to be more herbal than spicy.
Super Silver Haze will do a great job if you are looking for weed that gives you energy and giggles. It also increases focus and motivation, making it a great daytime strain.
Some users claim this 80% Sativa and 20% Indica strain also gives a small body high, which can often be hard to find in other hazes. Just make sure to take it easy, as Super Silver Haze can be overpowering to even the most experienced users, especially if they're too eager.
Appearance
This strain produces sticky buds that may not have the same bag appeal or flavor profile as the other two. However, the reason why people grow this strain is the extraordinary high it provides, together with a high yield.
But, as with many strains, higher yields mean bigger plants, resulting in the need for more space. So make sure to be aware when setting up your grow area as this strain can reach up to 160 CM / 63 inches tall indoors and up to 300 cm / 118 inches outdoors.
Summary
Super Silver Haze will keep you happy, joyous, and energized. It can help you fight a lack of motivation and keep you going when you really don't feel like it. These qualities make it the perfect daytime strain, especially if you want to conquer some tasks you have postponed for a while.
Haze seeds for sale
Marijuana Seed Breeders are your best choice for both new and classic strains. In our seedbank, you will find the right seeds no matter what kind of high you enjoy or how much growing experience you have. So explore our collection of haze seeds for sale (and more) or drop us a line. Our experienced breeders will be more than happy to help you find the right strains for you.

Breeder
Various
CBD Level
Up to 2%
THC Level
23%
Climate
Indoor / Outdoor
Yield indoor
500 Gr. / 18 Oz. dry weight per m²
Yield outdoor
900 Gr. / 32 Oz. dry weight per m²
Height indoor
Up to 120 cm / 47 inch
Height outdoor
Up to 250 cm / 98 inch
Flowering time
9 to 11 weeks
Indica / Sativa
20% Indica | 80% Sativa
Harvest Month
October
Grow difficulty
Moderate