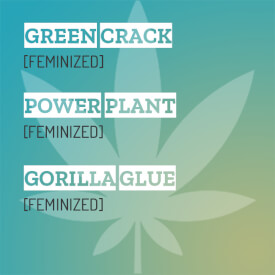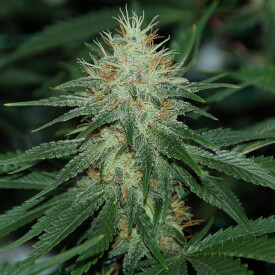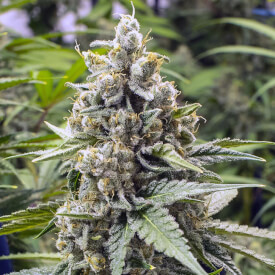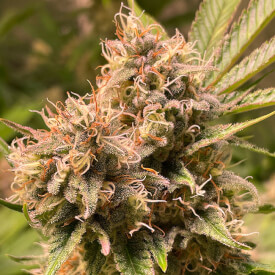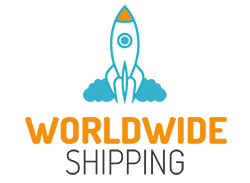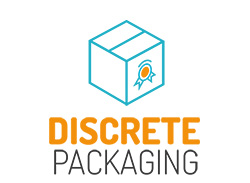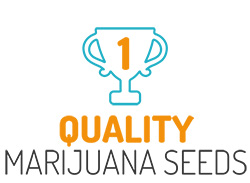 Beginners Mixpack Feminized
What PowerPlant feminized, Gorilla Glue feminized and Green Crack feminized have in common is that they are 3 easy to grow and highly forgiving strains. Starting a new activity you will always encounter certain challenges. Don't worry! The Beginners mix pack will make your first steps into cannabis cultivation feel like a walk in the park.

And while these specially selected strains might be easy to grow, their potency is far from child's play.

Read Full Description
Beginners Mixpack Feminized
What PowerPlant feminized, Gorilla Glue feminized and Green Crack feminized have in common is that they are 3 easy to grow and highly forgiving strains. Starting a new activity you will always encounter certain challenges. Don't worry! The Beginners mix pack will make your first steps into cannabis cultivation feel like a walk in the park.

And while these specially selected strains might be easy to grow, their potency is far from child's play.
This carefully composed mix pack offers strains with high THC levels and powerful effects.
Discover the joys of growing your own cannabis with the Beginners mix pack.
Content of the Beginners mix pack
PowerPlant feminized
If you are a beginning grower and are looking for a strain that's easy to grow, yet powerful and with a high yield, Power Plant weed is the one for you.
Power Plant is an almost pure Sativa strain that only contains about 10% indica. This means that it culminates mostly in the mind, rather than the body. The effects of the Power Plant are uplifting, happy, and even euphoric at times.
You can grow your Power Plant seeds inside and outside. It's an easy strain to grow and maintain and an excellent choice for beginning growers. If you grow Power Plant feminized outdoors, she's ready to harvest at the beginning of October. The plants start flowering halfway through August.
Power Plant feminized has a THC content of 21% and can be grown indoors and outdoors. When you grow it indoors, it will have a yield of 450 Gr. /16 Oz. dry weight per m2 / 11ft2. When grown outdoors, it will have a yield of up to 700 Gr. / 25 Oz. dry weight per m2 / 11ft2.
This easy-breezy strain is perfect to pop your cultivation cherry with.
Gorilla Glue Feminized
The powerful effects of the Gorilla Glue may live up to its name, but, in terms of ease of cultivation resembles more of a capuchin monkey.
This gentle giant is easy to grow and resistant to most molds, mites, and mildews. Gorilla Glue has an average flowering time of 8 to 9 weeks.
Indoors, a 600 w HPS will easily provide you with about 500 G r./ 18 Oz. of dry yield. When grown outdoors in a garden or especially in a greenhouse, her growth tendencies will surprise you with a sturdy, compact bud structure that is very easy to cut.
When grown under sunny and prosperous conditions she can rake up to 600 g/ 21 Oz of green delicious bud outdoors. And that after only 9 weeks of flowering time!
This combination of growing ease, potent effects, and a THC percentage of up to 25% is almost too good to be true.
Taste the earthy chocolate diesel flavor with hints of sour lemon and you'll know you've struck gold on the very first try!
Green Crack feminized
Green Crack feminized derives its name from its powerful effects. But don't let that discourage you. Green Crack seeds grow into beautiful marijuana plants that grow vigorously and show amazing stability.
Outdoors Green Crack feminized can stretch nicely and only needs about 9 weeks to develop into a fully mature plant. And with a flowering time that can almost compete with an autoflowering plant, Green Crack's yield is pretty impressive too.
On average, under a 600 w HPS, she yields about 400 G r./ 14 Oz. of dry yield. Outdoors around 600 Gr./ 21 Oz. per m².
This impressive marijuana strain measures THC levels of up to 22 and is highly resistant to mold and pests.
As far as easy to grow strains go, you should definitely give this one a crack!
Give your Beginners mix pack seeds the best possible start
Especially when you are new at growing you can use all the help you can get. When you've purchased high-quality Beginners mix pack seeds, you want the best possible results. Marijuana Seed Breeders now offers the Healthy root starter kit.
This kit contains 3 very powerful growth products: Spongepot, Mycorrhiza Mix, and Rhyzobac with added Trichoderma fungi. Indispensable products for healthy growth during the flowering time and a bountiful harvest of your Beginners mix pack marijuana plants! Cannabis cultivation has never been easier than with the Beginners mix pack and the Healthy root starter kit.
You are important to us!
Of course, you could buy easy-to-grow strains from any random seed bank. But let us tell you why you should put the Beginners mix pack in your shopping cart at MSB.
We pride ourselves on offering first-class customer service and your wishes are of paramount importance to us. We offer a great exchange policy. Are you not happy about your cannabis seeds, our shipping, or any of our other products? Please let us know!
Simply click add to cart, choose one of our many payment methods and buy your Beginners mix pack today. We promise you, you will never want to buy marijuana seeds anywhere else ever again!
To see what other customers have to say about us, check out our customer reviews on KiyOh. We are beyond proud that many have rated us 5 stars!
If you have any questions, suggestions, or even complaints, please give us a call or send us an email

Strain specifications
Beginners Mixpack
Feminized
Breeder
Various
CBD Level
Unknown
THC Level
Miscellaneous
Climate
Indoor / Outdoor
Yield indoor
450 Gr. / 16 Oz. dry weight per m²
Yield outdoor
600 Gr. / 21 Oz. dry weight per m²
Height indoor
Miscellaneous
Height outdoor
Miscellaneous
Flowering time
8 to 9 weeks
Indica / Sativa
Miscellaneous
Harvest Month
October
Grow difficulty
Easy