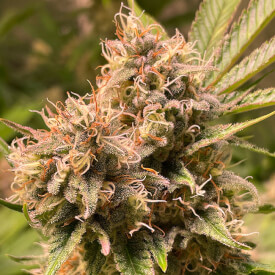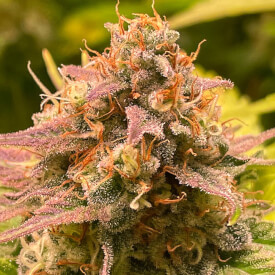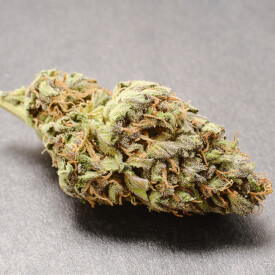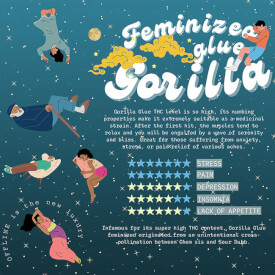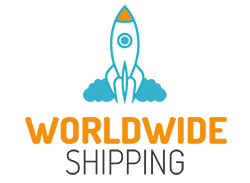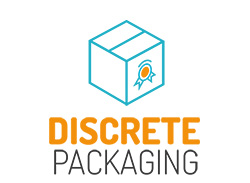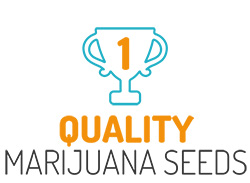 Gorilla Glue Feminized
Infamous for its super high THC content, Gorilla Glue feminized originated from an unintentional cross-pollination between Chem sis and Sour Dubb. This fortunate accident resulted in one of the most remarkable strains on the market today and provides quite an intense buzz.

Read Full Description
Gorilla Glue Feminized
Infamous for its super high THC content, Gorilla Glue feminized originated from an unintentional cross-pollination between Chem sis and Sour Dubb. This fortunate accident resulted in one of the most remarkable strains on the market today and provides quite an intense buzz.
Although lions may have acquired the title of 'King of the Jungle" but in our opinion, the mighty Gorilla is also a force to be reckoned with. With a THC percentage of up to 25%, Gorilla Glue feminized is one of the strongest hybrids and front-runners of the Urban Jungle.
The combination of potent effects, and a delicate earthy flavor, proved to be a winning one.
Due to the potency of this strain, probably not the best variety for a cannabis newbie to start experimenting with. Because of its powerful couch-lock effect, we would advise saving this one for a nightcap.
This well-balanced hybrid glistens with trichomes and resin. Its effects are uplifting.
At first, a pleasant smooth high that gradually transitions into a relaxing body stone. And once your body enters the relaxation state, nothing and no-one will get you off your couch. And this so-called couch lock is exactly how this strain got the addition "Glue" in its name.
Powerful medicinal properties
Gorilla Glue THC level is so high, its numbing properties make it extremely suitable as a medicinal strain. After the first hit, the muscles tend to relax and you will be engulfed by a wave of serenity and bliss. Great for those suffering from anxiety, stress, or pain relief of various aches.
Exchange the couch for the comfort of your bed, and the almost sedative effects will almost certainly make insomnia a thing of the past.
Not a smoker but eager to try Gorilla Glue? Consider the creation of tinctures and edibles. The Gorilla Glue strain lends itself perfectly for that purpose!
Growing Gorilla Glue feminized seeds
Gorilla Glue has an average flowering time of 8 to 9 weeks and is relatively easy to grow.
Indoors, a 600 w HPS will easily provide you with about 500 G r./ 18 Oz. of dry yield.
When grown outdoors in a garden or especially in a greenhouse, her growth tendencies will surprise you with a sturdy, compact bud structure that is very easy to cut. When grown under sunny and prosperous conditions she can rake up to 600 g/ 21 Oz of green delicious bud outdoors. And that after only 9 weeks of flowering time!
Because of the density of her compact buds you want to make sure to place her in a breezy spot in your greenhouse. In general Gorilla Glue is not very susceptible to most molds, mites, and mildews. But that way you reduce the chance of bud rot even further.
What do we have to offer?
You are looking for quality seeds, experience, and high-level customer service, right? Here at Marijuana Seed Breeders, we have over twenty years of experience. We are 3 seasoned Dutch breeders, who are passionate about breeding, crossing, and growing cannabis seeds. With this high-level of expertise, we always have plenty of seeds and new strains with high THC levels.
We only offer high-quality cannabis seeds. If you buy 5 seeds, you will get 5 plants. Of course, we trust you to create the best atmosphere for growing your Gorilla Glue feminized seeds. We also sell a variety of grow supplies to optimize your results when growing your own Gorilla Glue seeds.
Giving your Gorilla Glue feminized seeds the best possible start
Whether you're a novice grower or have years and years of experience under your belt: When you've purchased high-quality cannabis seeds, you want the best possible results. Marijuana Seed Breeders now offers the Healthy Roots Starter Kit. This kit contains 3 very powerful growth products: Spongepot, Mycorrhiza Mix, and Rhyzobac with added Trichoderma fungi. Indispensable for healthy growth during the flowering time and a bountiful harvest of your marijuana plants!>
Gorilla Glue appearance and flavor
Nothing indicates a high THC level more than a plethora of sparkling white THC crystals. And these happen to be abundantly present on the leaves and buds of this powerhouse strain.
If you give her some time to gradually mature, she will treat you to an exquisite taste that ranges from earthy chocolate diesel to sour lemon with a hint of sweetness.
A word of caution, once you've had a taste of these weed seeds, this strain will have a prominent spot on your wish list for life!
Everything you need to give your Gorilla Glue weed seeds the best possible growth!
Once you've prepped your soil, and germinated your marijuana seeds, it's time to bring out the big guns.
Our NPK fertilizer kit consists of 4 different 100% water-soluble NPK fertilizer mixtures with all the necessary trace elements for perfect growth. For all 4 different stages of the plant's development, our kit offers a corresponding, carefully composed mix that meets the correct nutritional requirements.
Curious how this kit will benefit your plants? Please check out our NPK Fertilizer Kit user guide.
All the results we achieved with Gorilla Glue feminized seeds were on soil, with added mycorrhiza and NPK nutrition.
You are important to us!
Whether you're a newbie or seasoned grower, if you have any questions, simply give us a call or email us. We pride ourselves on always putting the customer first so your wishes are super important to us. We offer germination instructions with a germination guarantee. If you are not 100% satisfied with your cannabis seeds or any of our other products, please just let us know!
Simply click add to cart, and check out our payment methods. If you buy your Gorilla Glue seeds today we promise you, you will never want to order at another seed bank ever again! To see what other customers have to say about us, check out our customer ratings on KiyOh. We are beyond proud that many have rated us 5 stars!
You can buy Gorilla Glue feminized seeds in quantities of 5 seeds, 10 seeds, or 20 seeds.

Breeder
Bob
CBD Level
Unknown
THC Level
23 to 25%
Climate
Indoor / Outdoor
Yield indoor
500 Gr. / 18 Oz. dry weight per m²
Yield outdoor
600 Gr. / 21 Oz. dry weight per m²
Height indoor
Up to 140 cm / 55 inch
Height outdoor
Up to 220 cm / 87 inch
Flowering time
8 to 9 weeks
Indica / Sativa
50% Indica | 50% Sativa
Harvest Month
October
Grow difficulty
Easy / Moderate

Stress
Pain
Depression
Insomnia
Lack of Appetite