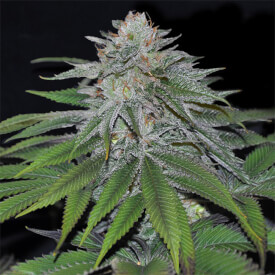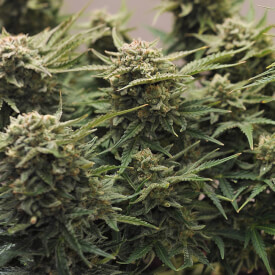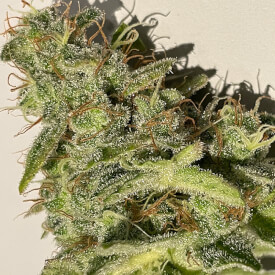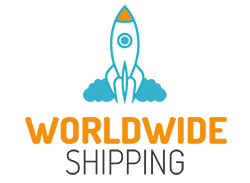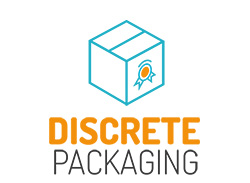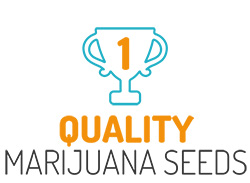 Gorilla Glue Auto Feminized
With an unparalleled high THC percentage of up to 25%, Gorilla Glue auto-fem is irrefutably one of the strongest autoflowering cannabis strains in the world. This powerful hybrid initially came about by the unintentional chance crossing of Chem Sis x Sour Dubb.

Read Full Description
Gorilla Glue Auto Feminized
With an unparalleled high THC percentage of up to 25%, Gorilla Glue auto-fem is irrefutably one of the strongest autoflowering cannabis strains in the world. This powerful hybrid initially came about by the unintentional chance crossing of Chem Sis x Sour Dubb.
A blessing in disguise
The Gorilla Glue strain originated in the US and enjoys unprecedented popularity in her home country. This spectacular cannabis variety was the fortunate result of a fluke. When a cannabis farmers' Chem sis plants unintentionally pollinated his neighbors' Sour Dubb plants and made them ambiguous. This tiny error turned out to be a blessing in disguise for the two breeders and one of the most remarkable strains ever was born. The combination of immensely potent effects combined with an exquisite taste kept getting raging reviews from everyone that had the pleasure of trying her.
Our Henk saw an opportunity and the unprecedented potential of this great strain and locked himself in his greenhouse. He started experimenting and decided to recreate the original crossing but with a small adjustment. By crossing a regular Sour Dubb with a Chem Sis auto-fem the result has all the potency of the original Gorilla Glue strain with the added bonus of an accelerated flowering cycle.
This easy to grow and well-balanced hybrid strain is literally glistening with trichomes and resin. Its' effects are exactly what you would expect from such a formidable composition: an uplifting, pleasant high that gradually transitions into a solid, relaxing body stone. And once your body is enveloped in the relaxation state, we guarantee you that you will feel no desire whatsoever to move even an inch. Hence the apt addition "Glue" in its name.
Optimal use of the medicinal potency
Thanks to its potency, Gorilla Glue auto feminized is also suitable for medicinal use. Many users report that the almost "trippy" effects helped them with (chronic) pain relief as well as reducing symptoms of depression, stress, and various other ailments. For example, some users reported that their sleep problems were a thing of the past after smoking this strain.
This powerful strain also lends itself well for the creation of tinctures and edibles, in which the characteristic taste will still be unmistakably present.
Growing Gorilla Glue auto feminized seeds indoors and outdoors
Gorilla Glue autoflower is relatively easy to grow and has a short flowering period of only 8/9 weeks. Taking into consideration that autoflowering plants usually have a slightly lower yield due to their shorter flowering time, will still provide you a decent yield. In our experience, 16 plants per m2 / 11 ft2. in 10 liter / 2.6 Gal. pots, will give the best results.
As for the Gorilla Glue strain yield, a 600 w HPS will easily provide you with about 400 Gr./ 14 Oz. of dry yield indoors.
This strain also lends itself well for outdoor cultivation. Especially in a greenhouse, she will surprise you with her sturdy, compact bud structure that is very easy to cut.
Because of the density of her compact buds you want to make sure to place her in a breezy spot in your greenhouse. In general Gorilla Glue is not very susceptible to most molds, mites, and mildews. But that way you reduce the chance of bud rot even further.
What do we have to offer?
You are looking for quality seeds, experience, and high-level customer service, right? Here at Marijuana Seed Breeders, we may just have started to make a name for ourselves, but we do have over twenty years of experience. We are 3 seasoned Dutch breeders, who are passionate about breeding, crossing, and growing cannabis seeds. With this high-level of expertise, we always have plenty of seeds and new strains. We only offer high-quality cannabis seeds. If you buy 5 seeds, you will get 5 plants. Of course, we trust you to create the best atmosphere for growing your Gorilla Glue auto feminized seeds. We also sell high-quality grow products to optimize your results when growing your own Gorilla Glue seeds.
Giving your Gorilla Glue auto feminized seeds the best possible start
Whether you're a novice grower or have years and years of experience under your belt: When you've purchased high-quality seeds, you want to best possible results. Marijuana Seed Breeders now offers the Healthy Roots Starter kit. This kit contains 3 very powerful growth products: Spongepot, Mycorrhiza Mix, and Rhyzobac with added Trichoderma fungi. Indispensable for healthy growth and optimal harvest of your marijuana plants!
Excels in appearance and flavor
One of her most prominent features is the sparkling white THC crystals which are abundantly present on the leaves and buds. Some of the buds even have so many tiny THC granules on them that, when you cut them, they seem to sparkle in hues of pink and blue. If you give her some time to gradually mature, she will treat you to an exquisite taste that ranges from chocolate diesel to sour lemon with a hint of sweetness.
A word of caution, once you've had a taste of this, you will be hooked for life!
Nurture your Gorilla Glue plants the complete growth
While autoflowering plants have the reputation that they practically grow themselves, it never hurts to lend mother nature a helping hand to optimize your results.
So, after you've prepped your soil, it's time to bring out the big guns.
Our NPK fertilizer kit consists of 4 different 100% water-soluble NPK fertilizer mixtures with all the necessary trace elements for perfect growth. For all 4 different stages of the plant's development, our kit offers a corresponding, carefully composed mix that meets the correct nutritional requirements.
Curious how this kit will benefit your plants? Please check out the comprehensive user guide here.
All the results we achieved with Gorilla Glue auto feminized seeds were on soil, with added mycorrhiza and NPK nutrition.
You are important to us!
If you have any questions, suggestions, or even complaints, please give us a call or send us an email. We pride ourselves on offering first-class customer service and your wishes are of paramount importance to us. We offer a great exchange policy. Are you not happy about your cannabis seeds or any of our other products? Please let us know! We just want you, our customer, to be happy. Simply click add to cart, buy Gorilla Glue seeds today and we promise you, you will never want to order anywhere else ever again! To see what other customers have to say about us, check out our reviews on KiyOh. We are beyond proud that many have rated us 5 stars!
Gorilla Glue Auto feminized seeds are available in quantities of 5 seeds, 10 seeds, or 20 seeds.

Strain specifications
Gorilla Glue
Auto Feminized
Breeder
Henk
CBD Level
Unknown
THC Level
23 to 25%
Climate
Indoor / Outdoor
Yield indoor
400 Gr. / 14 Oz. dry weight per m²
Yield outdoor
550 Gr. / 19 Oz. dry weight per m²
Height indoor
Up to 120 cm / 47 inch
Height outdoor
Up to 140 cm / 55 inch
Flowering time
8 to 9 weeks
Indica / Sativa
40% Indica | 40% Sativa + Ruderalis
Harvest Month
Outdoor two times a year
Grow difficulty
Easy

Effects
Gorilla Glue
Auto Feminized
Stress
Pain
Depression
Insomnia
Lack of Appetite