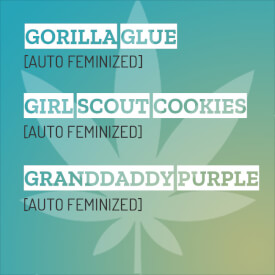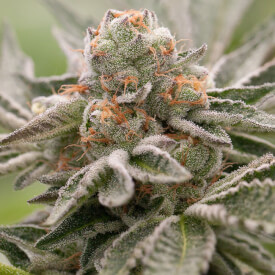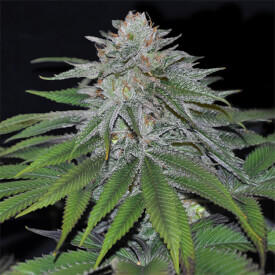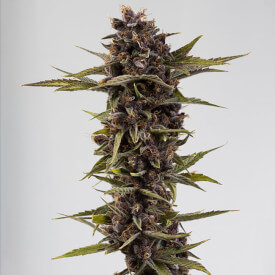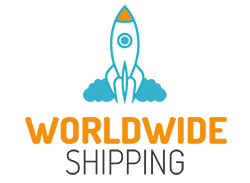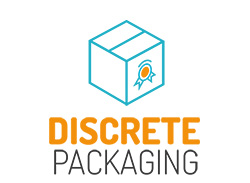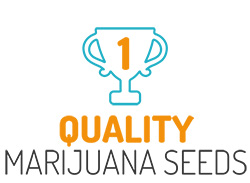 Triple G Mixpack Auto Feminized
Triple G Mixpack Auto Feminized
We have created our Triple G (3G) Auto Mixpack with experienced users in mind.
The 3 popular strains in this 3G auto variety pack have more than just the first letter in common. Our Granddaddy Purple, Gorilla Glue, and Girl Scout Cookies are all Indica-dominant heavy hitters that will keep you high and happy for hours.
And remember, all the seeds in our 3G Auto Mixpack are autoflowering and feminized.
Content of the Triple G Mixpack
Strain #1: Granddaddy Purple Autoflower Seeds
The effects
Although Grandaddy Purple might be the weakest of the Triple G Auto feminized strains in our mixpack, it still has a THC level of 18%. More than enough to put you in a state of deep relaxation.
The effects are very well-balanced and make it a tremendous nigh time weed. Expect both a body and head high but without any stress and anxiety.
Smell, taste, and high
Granddaddy Purple has a strong but pleasant taste and smell.
The flavors are rather sweet, often associated with fruit such as berries and grapes.
The thick smoke tends to linger, so it's not the best choice if you want to be discreet. The buds alone produce a powerful and pungent smell that can fill up an entire room.
However, Granddaddy Purple will also fill you up with joy and optimism while feeling very relaxed, leaving no space for worries.
Appearance
Granddaddy Purple gets its name from the beautiful purple colors you can find on the buds, with some orange pistils.
The plants are relatively short, reaching only 80 cm (31 inch) or less indoors and 120 cm (47 inch) outdoors. The buds are beautiful, dense, and covered with white crystals.
Summary
Grandaddy Purple is a strong, Indica-dominant hybrid that looks great and tastes even better. It's a feel-good, relaxing strain that brings peacefulness to the body and mind.
Strain #2: Gorilla Glue Autoflower Seeds
The effects
With a THC level of 25%, the effects of Gorilla Glue can be amazing but also overwhelming to some.
When you use Gorilla Glue, you can not escape the euphoria and relaxation that comes with each hit. The high potency means some inexperienced users may find it hard to stay awake.
Smell, taste, and high
The coffee and chocolate-like aroma are strong but pleasant.
The high you get from Gorilla Glue is nothing like the caffeine hit you get from a good cup of espresso. While the high is great (full of fun and giggles), you will not be able to do much else than enjoy the warm feeling this strain offers throughout the body. After all, this is a solid Indica-dominant strain.
The intense, pungent, earthy flavors leave a strong aftertaste that can linger, but chances are you will be too high and happy to care.
Appearance
Gorilla Glue (as the name suggests) has very sticky resin, making its dark green and chunky buds a bit tricky to handle. So make sure to have a good grinder close at hand.
Expect plants that are quite tall for an Indica, up to 120 cm (47 inch) indoors and 140 cm (55 inch) outdoors. Gorilla Glue is relatively easy to grow, but may require some pruning if you're growing indoors and want a larger yield.
Summary
This easy-to-grow heavy hitter is famous for how powerful it is. Gorilla Glue is the most potent strain in our 3G Auto Feminized Mixpack and will keep you happy and relaxed for hours and hours.
Strain #3: Girl Scout Cookies Autoflower Seeds
The effects
This Indica-dominant hybrid is good at getting you to your happy place. With a THC level of 21%, you will feel the euphoric effects after as little as one hit.
Besides happiness and euphoria, Girl Scout Cookies (GSC) offers a body-melting experience.
The munchies after GSC are very real. Therefore, it is best to have your snacks ready before you get going.
Smell, taste, and high
As the sweet name suggests, Girl Scout Cookies has a strong, sweet, and cherry-like aroma and taste. Some users claim it also has an earthy undertone. The buds release more sweet notes upon breaking.
Expect the high to last for hours, spreading from your body to your mind. GSC might even put you in a reflective state, more so than the other two strains in the Triple G Auto Variety pack. But just like the other two strains, it will keep all your thoughts positive.
Appearance
The buds of Girl Scout Cookies have a fantastic bag appeal.
The orange hairs and deeply purple leaves make this strain such a beauty. It's easy to grow, and indoor plants remain on the short side - up to 100 cm (9 inch) and can reach up to 160 cm (63 inch) outdoors.
Summary
Girl Scout Cookies is a crowd favorite. Many believe this Indica-dominant strain's claim to fame is due to its fantastic bag appeal and super sweet flavor. And keep some cookies nearby; the munchies this strain produces are no joke.
3G Auto Mixpack for sale
As three experienced breeders, we have tried it all. Our triple G Auto Mix Pack for sale, contains the perfect combination of 3 Indica-dominant strains that we know will keep you happy and stoned. In addition, all the strains are easy to grow, making this pack an excellent choice for both novice and experienced growers!

Strain specifications
Triple G Mixpack
Auto Feminized
Breeder
Various
CBD Level
Miscellaneous
THC Level
21%
Climate
Indoor / Outdoor
Yield indoor
450 Gr. / 16 Oz. dry weight per m²
Yield outdoor
600 Gr. / 21 Oz. dry weight per m²
Height indoor
Up to 100 cm / 39 inch
Height outdoor
Up to 140 cm / 55 inch
Flowering time
8 to 9 weeks
Indica / Sativa
40% Indica | 30% Sativa + Ruderalis
Harvest Month
Outdoor two times a year
Grow difficulty
Easy