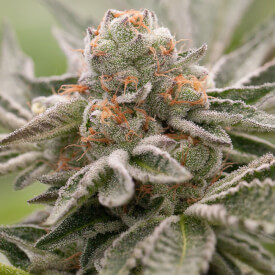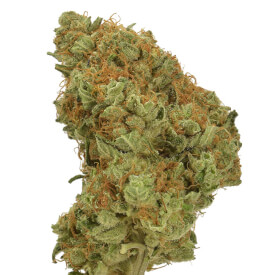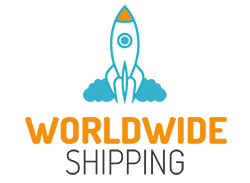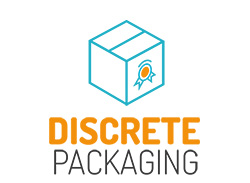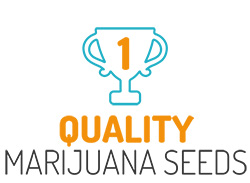 Girl Scout Cookies Auto Feminized
What's sweet, potent, popular with grannies and tough rappers alike, and will be ready to harvest in under 10 weeks? It's Girl Scout Cookies auto feminized weed!

Read Full Description
Girl Scout Cookies Auto Feminized
What's sweet, potent, popular with grannies and tough rappers alike, and will be ready to harvest in under 10 weeks? It's Girl Scout Cookies auto feminized weed!
This extraordinary hybrid has an automatic flowering cycle of only 8-9 weeks and still delivers an impressive yield. Combined with very high THC levels of up to 21% and a deliciously sweet candy flavor you have an unparalleled strain that truly has it all.
Girl Scout Cookie Auto Strain
Henk loves to make autoflowering crosses and jumped on the opportunity to create the much-requested Girl Scout Cookies autoflowering seeds.
Origin Girl Scout Cookies
In order to achieve this, he crossed our Girl Scout Cookies 2.0 with an ultra-potent Ruderalis and stabilized genetics swiftly. This resulted in Girl Scout cookies seeds with a much faster flowering time that is suitable for indoor growers as well as outdoor cultivation.
Ruderalis genes, the scientific name for autoflowers, unlike regular cannabis, ensure that the plants start their flowering phase when they reach a certain level of maturity instead of depending on a light cycle. This means that autoflowering seeds will have an accelerated growth cycle and start to flower much faster regardless of their growing environment. And because the growth phase is so much shorter, multiple harvests per season can be realized.
Effects of Girl Scout Cookies
Girl Scout Cookies autoflower is a potent strain that measures up to 21% THC.
In addition to its medicinal potential, the high is also extremely upbeat.
Enjoy the narcotically strong, euphoric effects that are mainly of a cerebral nature but leave the body languid and relaxed as well.
However, don't overdo it because then couch-lock is lurking (which of course can be quite nice from time to time of course)Growing Girl Scout Cookies autoflower seeds
Growing Girl Scout Cookies autoflower seeds is super easy since you are not dependent on any light schedule. Enjoy the high yields of this great strain and grow weed as you've never done before.
Smell, Taste and High of Girl Scout Cookies
Girl Scout Cookies autoflower isn't just pretty to look at, the buds also have a phenomenal taste.
Famous for its dessert-like candy aroma & flavors, Girl Scout Cookies autoflower is the ultimate after-dinner smoke in our opinion. And one of the tastiest strains the cannabis industry has ever seen.
Picture an earthy flavor alongside intense chocolate mint flavors, a reference to its actual cookie namesake, brown sugar, and just a tiny hint of lemon.
If you are looking for an utterly delicious cannabis strain, Girl Scout Cookies autoflower is the way to go!
Growing the Auto Girl Scout Cookies plant
Appearance
Girl Scout Cookies autoflower is a very special cannabis plant. From the early stages of growth, you can see its uniqueness, with leaves of an exotic form being one of the hallmarks of this genetics.
During flowering, it reveals its other unique qualities, such as a light orange glow over the buds, the sweet aroma to which it owes its name, and the thick layer of resin it produces on dark flowers and leaves, which gives it a unique appearance.
While some phenotypes of the Girl Scout Cookies produce closely wrapped buds and green leaves, fiery orange pistils, and frosty white trichomes, other phenotypes offer beautiful purple leaves.
Growth difficulty
Girl Scout Cookie produce dense buds and are particularly fond of nutrients and prefers to be fed a little more than your average plant. Auto Girl Scout Cookies don't need much maintenance and are easy to grow and suitable even for people with little to no growing experience. This cannabis plant does smell very strongly during its flowering period, so a carbon filter is absolutely necessary.
Yield
In terms of yield, Auto Girl Scout cookies deliver high-quality yield 450Gr. per M2. when you grow indoors and put up to 600Gr. per m² in the scale outdoors.
Give your Girl Scout Cookies autoflower marijuana seeds the best possible start
Whether you're a novice grower or have years and years of experience under your belt: When you've purchased high-quality seeds, you want the best possible results. Marijuana Seed Breeders now offers the Healthy Roots Starter Kit. This kit contains 3 very powerful growth products: Swellpot, Mycorrhiza Mix, and Rhyzobac with added Trichoderma fungi.
Indispensable products for healthy growth during the flowering time and a bountiful harvest of your Girl Scout Cookies 2.0 autoflower marijuana seeds! Growing these fast germinating seeds will be so much more fun than baking cookies.
Girl Scout Cookies autoflower seeds for sale
Many growers have gone before you, but let us tell you again why you should buy auto Girl Scout Cookies cannabis seeds at MSB. Aside from providing only the highest quality genetics, we feel it is our responsibility to offer the very best customer service and your wishes are of paramount importance to us.
Placing your order is super easy! And we ship discreetly worldwide. Choose your strain, click add to your shopping cart, choose credit card or one of our many alternative payment methods and buy Girl Scout Cookies autoflower seeds today.
Are you not happy about your Girl Scout Cookies seeds, the flowering time, our shipping, or some of our other products? If anyone has any questions, suggestions, or even complaints, please feel free to send us an email.
To see what other customers have to say about our cannabis seeds, check out our customer ratings on KiyOh. Many of our customers have rated us 10 stars! We encourage you to write a review about your order as well!
Girl Scout Cookies autoflower marijuana seeds are available in quantities of 5 seeds, 10 seeds, or 20 seeds.
Can't get enough of our Girl Scout Cookies cannabis seeds?
Girl Scout Cookies cannabis seeds acquired worldwide fame due to their ease of growing, gorgeous light green appearance and ofcourse the deliciously sweet taste.
Due to the autoflower Girl Scout Cookies short flowering stage you can either grow a second batch of Girl Scout Cookies or try out some of our other amazing cannabis seeds.
If you are a fan of the sweet scent, why not try out our Caramelicious, Og Kush, or Gelato autoflowering seeds.
Why should you choose autoflower seeds?
Aside from the previously promoted double harvest, the rapid growing cycle and not having to depend on a light cycle, autoflower seeds have many other benefits. You can learn more about this in our article Feminized seeds vs regular vs autoflower: what is the difference?

Strain specifications
Girl Scout Cookies
Auto Feminized
Breeder
Henk
CBD Level
Miscellaneous
THC Level
21%
Climate
Indoor/Outdoor
Yield indoor
450 Gr. / 16 Oz. dry weight per m²
Yield outdoor
600 Gr. / 21 Oz. dry weight per m²
Height indoor
Up to 100 cm / 39 inch
Height outdoor
Up to 160 cm / 63 inch
Flowering time
8 to 9 weeks
Indica / Sativa
50% Indica | 30% Sativa + Ruderalis
Harvest Month
Outdoor two times a year
Grow difficulty
Easy

Effects
Girl Scout Cookies
Auto Feminized
Stress
Pain
Depression
Insomnia
Lack of Appetite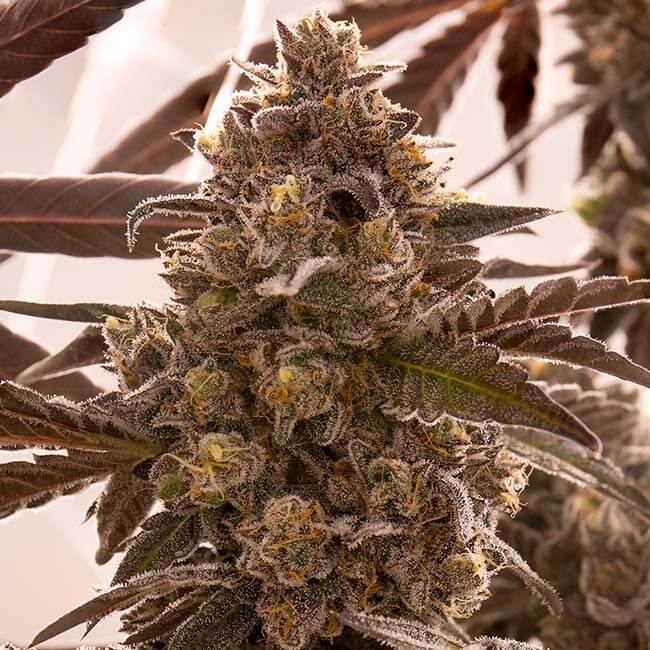 Do-Si-Dos
[Auto Feminized]
Starts from:
USD 63.13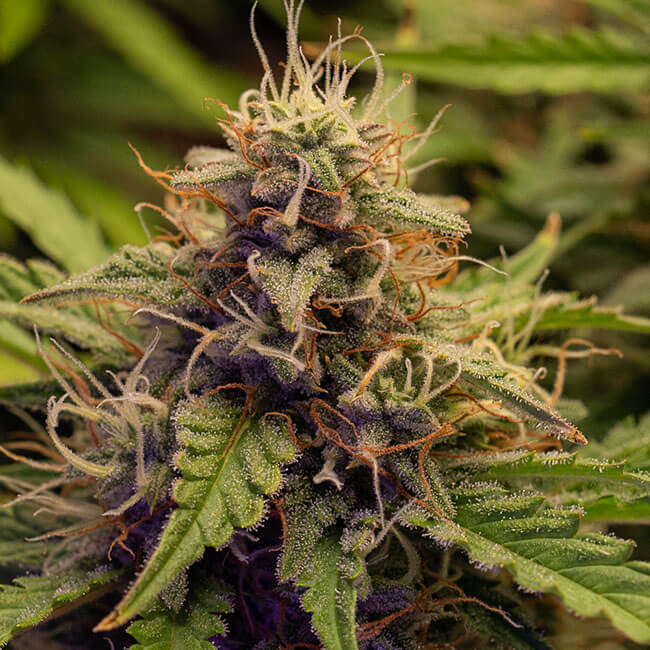 Gelato
[Auto Feminized]
Starts from:
USD 63.13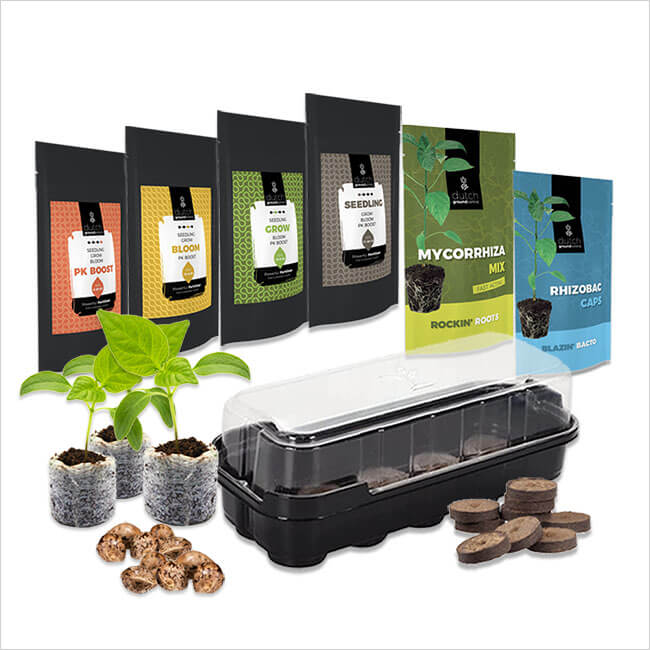 Girl Sc. Cookies
[Feminized]
Starts from:
USD 164.05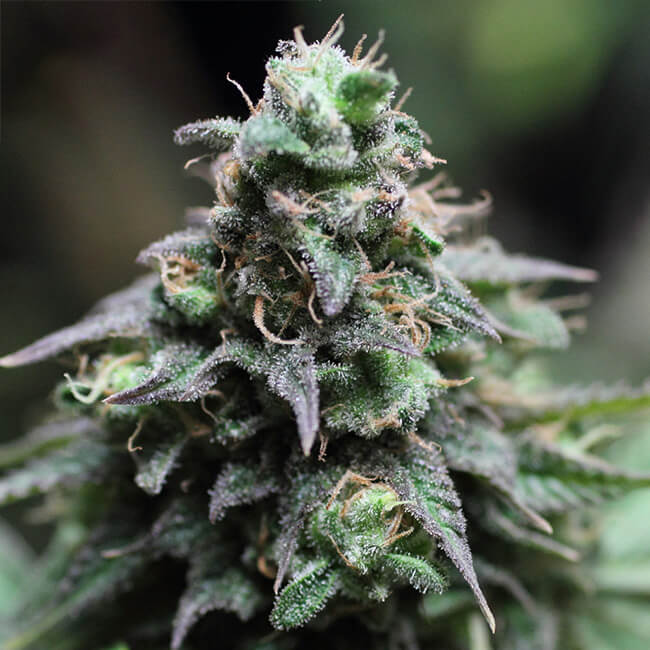 Girl Scout Cookies
[Feminized]
Starts from:
USD 63.13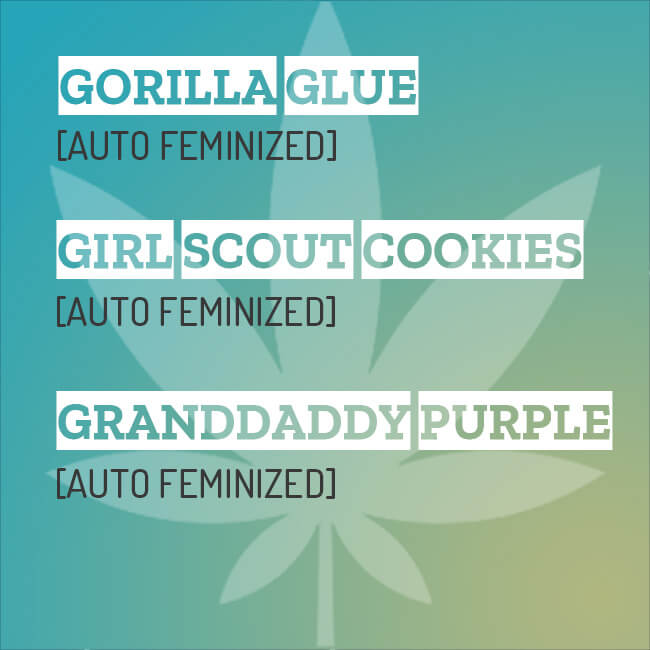 Triple G Mixpack
[Auto Feminized]
Starts from:
USD 84.53