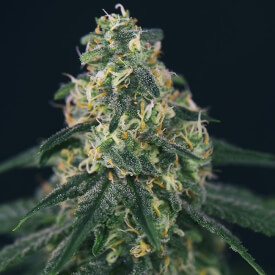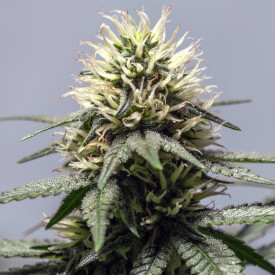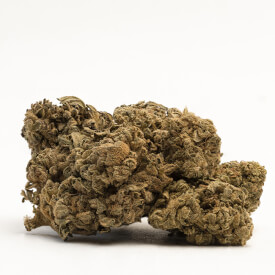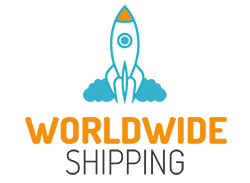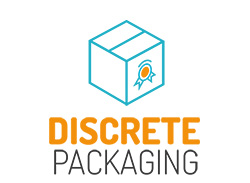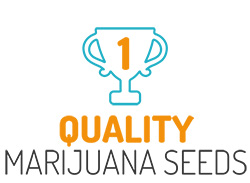 OG Kush Auto Feminized
OG Kush auto fem is an ingenious hybrid descending from the celebrated OG Kush strain that took the world by storm with her distinctive spicy diesel scent, alongside a touch of sweetness and a hint of lemon. Add to that a very rapid flowering cycle and you'll understand why this new variant of the much-loved classic is such a hit.

Read Full Description
OG Kush Auto Feminized
OG Kush auto fem is an ingenious hybrid descending from the celebrated OG Kush strain that took the world by storm with her distinctive spicy diesel scent, alongside a touch of sweetness and a hint of lemon. Add to that a very rapid flowering cycle and you'll understand why this new variant of the much-loved classic is such a hit.
Rise of the Kush
The world-famous OG Kush strain finds its roots in sunny Florida. The strain was later popularized and introduced into the California market. After crossing it with the Hindu Kush from Amsterdam in the '90s, this resulted in a hybrid cross that excels on multiple levels.
The strong scent and characteristic taste of OG Kush soon became a popular base used for various hybrid strains. Headband / GSC / Tahoe OG, just to name a few, are crossings that were created with this progenitor in order to meet the rapidly growing demand for extremely powerful weed.
While initially focusing mainly on the aroma, effect, and looks, many breeders, unpremeditatedly, improved some other favorable traits as well.
Nowadays the Kush line produces some of the most beloved and prominent species available. Aside from its' significant contribution to the modern cannabis gene pool, OG Kush has truly raised the bar of what growers expect from a Kush based strain.
Taste and effect
Her distinctive taste of spicy diesel combined with a hint of tangy lemon is memorable, to say the least. Furthermore, users can look forward to a long-lasting, sense of overall euphoria that takes both mind and body on a wonderful ride.
Medicinal benefits
The THC levels of 23% make this strain perfectly suitable for medicinal use. User reviews claim this miraculous strain would help with headaches, stress, insomnia, and lack of appetite.
Growing our OG Kush auto fem
Our OG Kush auto flower is crossed with a ruderalis to which it owes its short flowering period of only 7 to 9 weeks. This impressive variety also performs well in a greenhouse and is frequently used for outdoor guerrilla grow.
This auto flower strain can be set and harvested twice in an average outdoor season and up to 5 times indoors yearly! Her buds are covered in large glistening trichomes that sparkle in the sunlight. She emits her unique scent when the buds rub together in the wind.
Because of her pungent aroma, a good filter is a must for indoor growing! Also be advised that since the buds are so massive and heavy, they will need to be supported indoors in order to achieve the best possible results.
In our experience, the best results were achieved by growing her in a 10-liter pot. After 5 weeks of flowering place a firm a stick next to her and tie her to the stick for extra support so that she can reach her full potential and become extra-large.
How can we help you?
When you first start growing your own weed, we can imagine you have all kinds of questions. Do these OG Kush auto fem cannabis seeds have to grow in a sunny spot? What type of soil do you recommend? And how soon will I get my seeds if I order today at MarijuanaSeedBreeders.com? Customer service is very important to us so please contact us anytime, even if you have a complaint.

Breeder
Henk
CBD Level
Unknown
THC Level
23%
Climate
Indoor / Outdoor
Yield indoor
400 Gr. / 14 Oz. dry weight per m²
Yield outdoor
550 Gr. / 19 Oz. dry weight per m²
Height indoor
Up to 70 cm / 28 inch
Height outdoor
Up to 110 cm / 43 inch
Flowering time
7 to 9 weeks
Indica / Sativa
60% Indica | 15% Sativa + Ruderalis
Harvest Month
September
Grow difficulty
Easy

Stress
Pain
Depression
Insomnia
Lack of Appetite