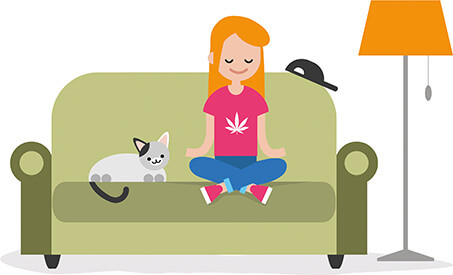 This is our guide for picking the best indica strains.

In this guide you will learn:
More about Indica
Indica's properties
Who benefits from Indicas
What our best indica strains are
Let's dive right in!
Quick Overview:
What is the Best Indica?
Diesel Afghan
Feminized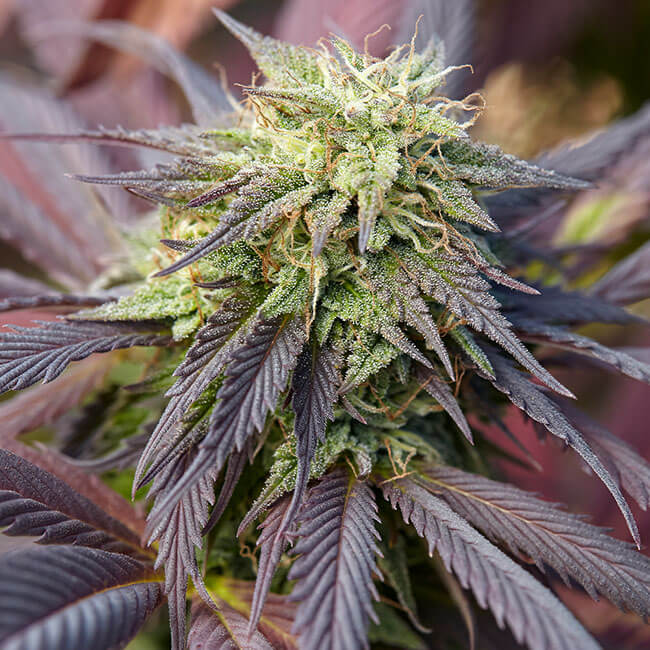 ---
Strongest Indica on our list
Stimulates creativity and euphoria
---
Our Rating:





Buy Diesel Afghan
Original Train Wreck
Feminized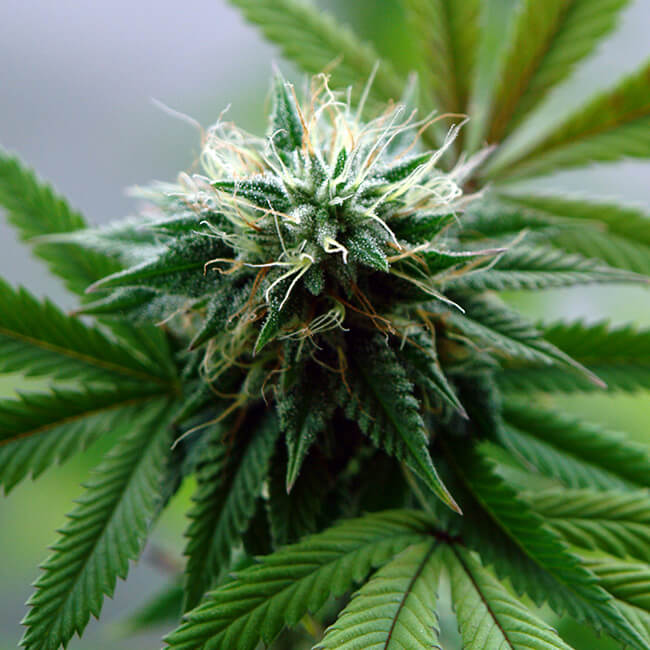 ---
Suitable for a range of conditions
A pretty balanced hybrid
---
WINNER!
Our Rating:





Buy Original Train Wreck
White Widow
Feminized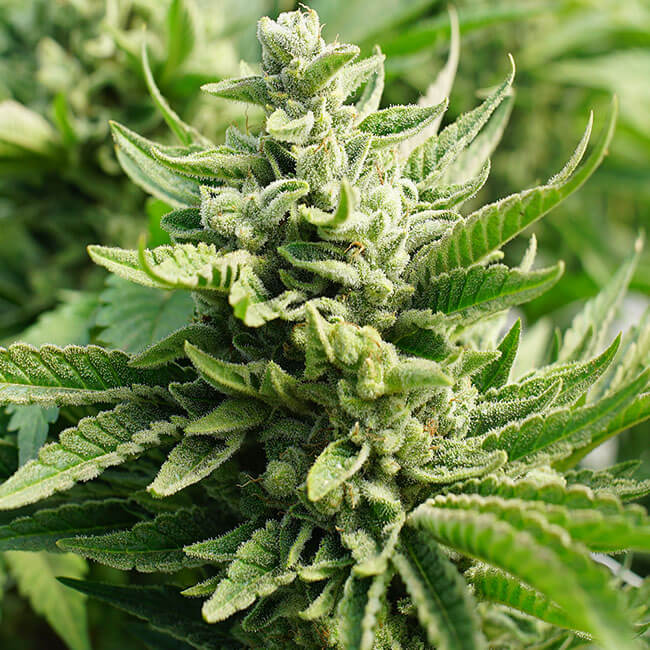 ---
High CBD content
Impressive yield
The odor can be off-putting
---
Our Rating:





Buy White Widow
Sativa vs Indica
Many stoners lean towards Sativas when they want an uplifting or energizing boost. What about Indica varieties, though? These strains also have some wonderful things to offer, and that's what we're here to discuss.
The differences between Sativa and Indica are usually pretty obvious, but some can be challenging to distinguish. Let's look at what sets Indicas apart and conclude with the 3 best Indica strains in our breakdown.
Introduction to Indicas
In 1785, a gentleman by the name of Jean-Baptiste Lamarck stumbled upon an Indica variety and decided to classify it as such.
This species is marked by its thick broad leaves, as opposed to the more slender display of Sativas.
Indicas grow to about 2–4 feet tall and tend to flower in a shorter amount of time than other varieties.
For those with fewer resources — or patience — on their hands, this could be a selling point for this type of strain.
Aside from how it grows, many scientists shudder at the thought of broad classifications, such as Sativa vs. Indica. They instead suggest we find different phenotypes by which to judge the plant.
However, this colloquial distinction is etched in stone throughout coffee shops and dispensaries worldwide.
Unless you need to get into the nitty-gritty of the science behind a specific variety, the identifying factors of Sativas and Indicas are usually accurate.

Indica's Properties
As for the effect an Indica can offer, you'll typically find a more physical, relaxed high as opposed to that euphoric buzzing that Sativas provide.
One of the reasons for this is that Indicas, in general, tend to have a higher amount of a cannabinoid called CBD. Cannabinoids are chemical compounds within a marijuana plant that react with your body in a certain way.
There are over 100 known cannabinoids within any species and the two most talked about are CBD (listed above) and the high-giving THC. The former is often used for medical purposes because it doesn't affect the head so much, if at all, whereas the opposite rings true for THC.
Depending on the volume in a given plant, your high will be more potent and psychoactive with the latter.
With our top 3 Indica strains, we stick with hybrids that contain a mix of Sativa and Indica, also including both THC and CBD (up to 2.5 percent). We view these blends as balanced, although all are Indica-leaning (by at least 65 percent, up to 85 percent).
For more information on the differences, have a look at this fun video.
Who Benefits from Indicas?
The relaxing effect mentioned above is one of the primary reasons one may choose to grow and/or consume an Indica variety.
Aside from that, Indicas can be useful in the following situations:
First-time smokers. If you're new to cannabis, an Indica-dominant species may be your best option. There's less chance for paranoia or racing thoughts, which can be present with Sativas. Indicas are a smooth entrance into the great wide world of marijuana.
Insomnia. Due to the relaxing effect overall, Indicas are more suited for nighttime smoking. That's not to say you can't enjoy it during the day, but it may be more challenging to get anything done while "on" the plant.
Anxiety. Do you struggle with anxiety? Calming down your brain long enough to think clearly can occur more so with Indicas than Sativas. Research is limited, but there's quite a bit of anecdotal evidence with this one.
Epilepsy. There are substantial reports of cannabis being used successfully to treat those with seizures. The weed used in such cases is usually an Indica with a decent CBD content and little THC
Use Cannabis Responsibly
It goes without saying, but we'll put it out there anyway! Cannabis can be used both recreationally and medically. However, in either case, it requires responsible use.
Here are some cautionary tips for making the most out of your experience with Mary Jane:
Reign in your smokeage. Let's face it; cannabis can make you feel wonderful until you overdo it, at least. This can lead to a high tolerance requiring a large amount to receive the intended result. Take it slow and monitor your usage to avoid this occurring.
Consider edibles. It's not a secret that smoking, in and of itself, can have less-than-desirable consequences. One way that people avoid this is by putting their cannabis in edible form. While you digest the high differently, it takes very little to achieve that relaxed feeling.
The Best Indicas [Reviews]
We've arrived. Let's check out the best 3 Indica strains we have on offer.
Original Train Wreck Feminized review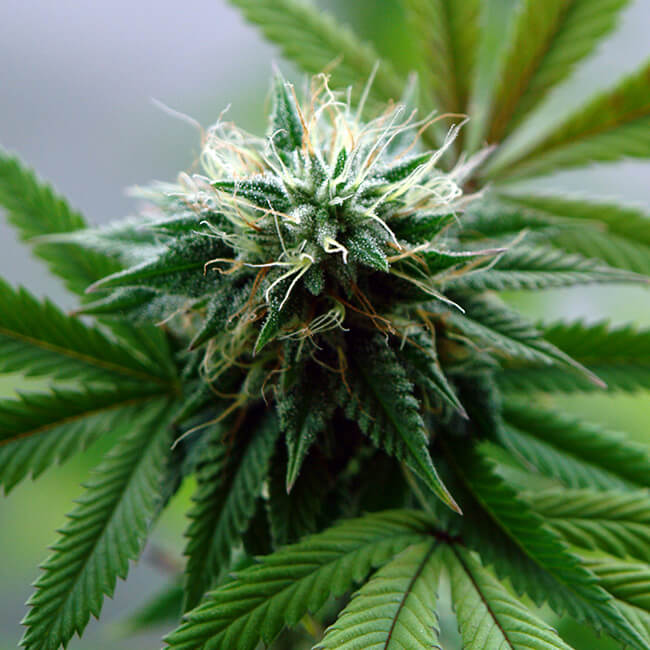 ---





---





The train is leaving the station; all aboard!
For those that enjoy a strong-a** high that resembles a pleasant punch in the face, look no further than Train Wreck. The name speaks for itself. At 85 percent Indica and 15 percent Sativa, you'll want to save this strain for a night when the couch is calling your name. You'll get a long-lasting high to carry you through the evening.
It'll definitely plant you right into the cushion, but that's not necessarily a bad thing. Sometimes that level of relaxation is exactly what you need. This one has the highest CBD on our list at up to 2.5 percent with 18 percent THC.
Expect to feel this strain's effects throughout your entire body with a less intense head high than the others. Its potency is suitable to a variety of conditions including insomnia, relieving pain, depressive symptoms and more. There have also been reports from people suffering from PTSD or anxiety that said this strain has been beneficial for them. Train Wreck is also known for stimulating creativity and inducing a euphoric sensation.
When it comes to growing this special strain, you'll receive around 650 Gr. / 23 Oz, per m2 / 11ft2 outdoors or 400 Gr. / 14 Oz. under your indoor lights. It's not the highest-yielding plant we have, but we find its benefits make up for this. It flowers in between seven and nine weeks and produces compact, firm buds.
Strongest Indica on our list
---
Stimulates creativity and euphoria
---
High CBD content
White Widow Feminized review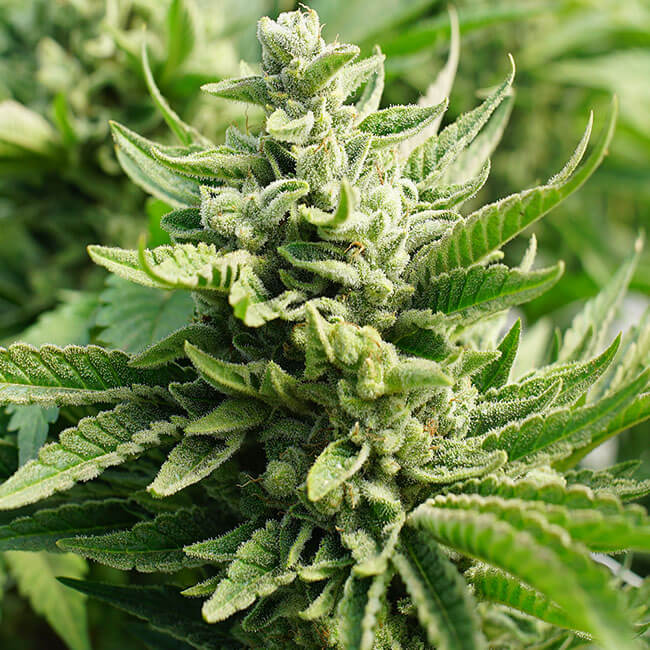 ---





---





This well-known Indica is a popular strain with a decent yield and short flowering time. If all goes well, you'll receive up to 650 Gr. / 23 Oz. per m2 / 11ft2 when grown outdoors and 450 Gr. / 14 Oz. per m2 / 11ft2 if you take it inside.
Harvesting occurs between 8 and 10 weeks after you've planted. It may take a little experience to pull this one-off, but it's not the most difficult to manage either.
As a result, you'll receive crystal-covered buds that almost seem like they've been dipped in sugar. They look delicious, to say the least.
White Widow was born in Amsterdam (go figure) and has won the Cannabis Cup award at least once. It's known for a strong high, topped with a citrusy flavor, making it easy to recognize.
The high is suitable for day and evening use, whether you're alone or in the company of friends. It's relaxing yet energetic at 65 percent Indica and 35 percent Sativa. Its high THC content at 23 percent means it won't take long to feel it set in.
Lack of appetite and pain perception can both be remedied with this strain, and it may help with stress and depression as well. Some have also used it to help ease the onset of panic attacks, PMS and migraines.
Suitable for a range of conditions
---
A pretty balanced hybrid
---
Solid reputation
Diesel Afghan Feminized review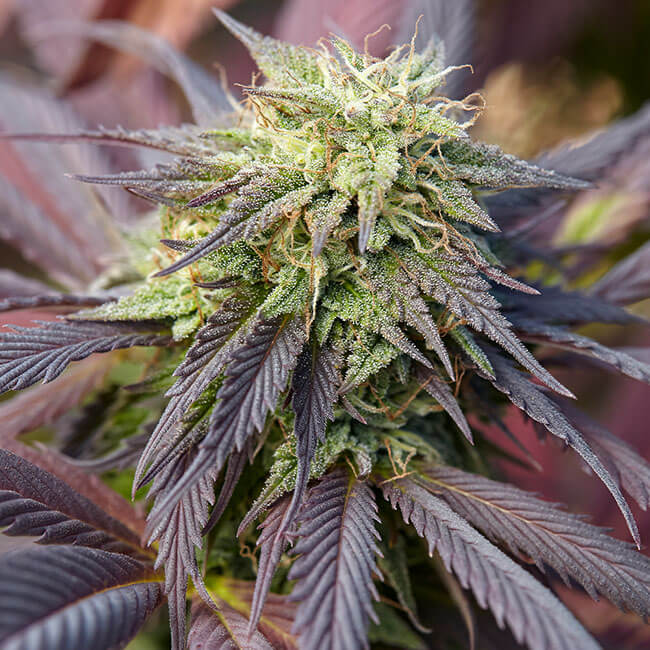 ---





---





This hybrid is a culmination of New York City Diesel and the F1 Skunk-Afghan strain. It was created in Amsterdam, like many others. As you can guess from the name, it has a distinguishable odor that's strong but has a hint of citrus to offset that.
The flavor is earthily followed by a coffee aftertaste, and it offers a long-lasting high, so a little goes a long way here. At 75 percent Indica and 25 percent Sativa, your body will thank you for the added relaxation, but its' head high isn't lacking either.
It's popular as an effective painkiller and can help ease the symptoms of depression as well. Those who suffer from lack of appetite might find they get the munchies quite easily with this strain. Dryness can also occur in the mouth and eyes, so make sure you have a nice beverage and possibly eye drops nearby.
It has up to 2 percent CBD and 21 percent THC with a flowering time of approximately nine weeks on average. You'll receive your precious buds with a moderate level of difficulty in growing it.
Diesel Afghan yields around 800 Gr. / 28 Oz. per m2 / 11ft2. outdoors and half of that when grown indoors. Its high outdoor yield makes it a great option for those wanting a bang for their buck, so to speak.
High CBD content
---
Pleasant taste
---
Impressive yield
The odor can be off-putting
On the Couch - Winner - Best Indica Strains
Indicas can be a wonderful choice for first-time smokers and long-time aficionados alike. If you're looking for a way to relax, especially come evening time, you can find relief with the best Indica strains.
Our favorite Indica has got to be the Train Wreck species. At 85 percent Indica and up to 2.5 percent CBD, its potent and offers support for a variety of conditions, including sleeping troubles.
Remember to check yourself before you wreck yourself. Take it easy, consume responsibly, and most importantly, enjoy it!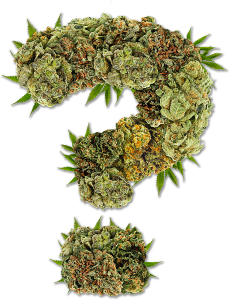 PICKING THE RIGHT STRAIN
We hope this guide helped you pick the right strain for your next growth.
Did you know that you can use Marijuana for many purposes?
We wrote a guide in which you will learn everything you need to know to help you pick your best weed strain(s).
The difference between Indica, Sativa, Ruderalis & Hybrids
What is THC, CDB? What are Terpenes?
Picking the right strain for the right purpose
Lots More
Learn to pick the best weed strains!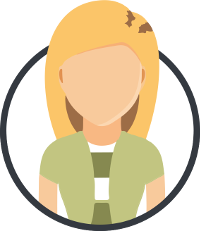 Article by:
I have a passion for nutrition, organic supplements, and (mental) health. After learning about the beneficial properties of marijuana, I dedicated myself to writing articles that will teach you everything there is to learn about this miraculous plant. I'm looking forward to sharing with people how they can incorporate the benefits of marijuana into their healthy lifestyle: you don't have to smoke to consume marijuana.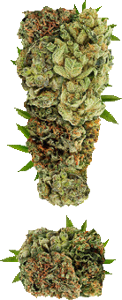 Did you like this?
Sign up today and be the first to receive updates and special offers from our breeders.
Subscribed successfully
Happy growing,
Bob