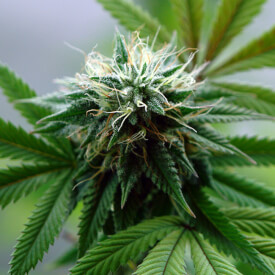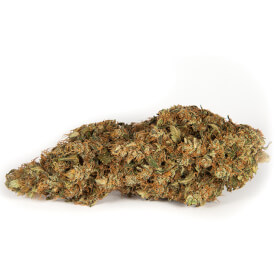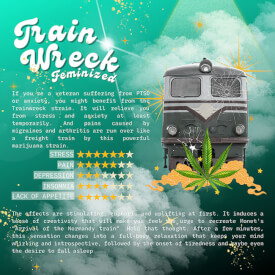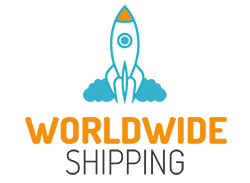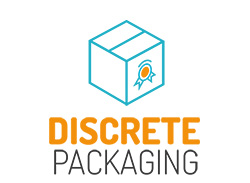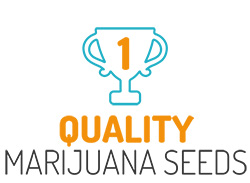 Original Train Wreck Feminized
Have you ever tried Trainwreck weed? Well, hop on because you are in for a treat! This strain is highly favored by recreational users. Trainwreck is one of the most potent cannabis strains whose genetics originate from original Mexican and Thai Sativa landraces, crossbred with an Afghani Indica. This unique mixture resulted in a powerful Sativa-dominant hybrid that still offers many great Indica characteristics such as covering the body in a nice warm, pain-numbing buzz. Curious what else makes this such a special strain? Keep on reading and we will tell you why you should buy Trainwreck seeds from Amsterdam.

Read Full Description
Original Train Wreck Feminized
Have you ever tried Trainwreck weed? Well, hop on because you are in for a treat! This strain is highly favored by recreational users. Trainwreck is one of the most potent cannabis strains whose genetics originate from original Mexican and Thai Sativa landraces, crossbred with an Afghani Indica. This unique mixture resulted in a powerful Sativa-dominant hybrid that still offers many great Indica characteristics such as covering the body in a nice warm, pain-numbing buzz. Curious what else makes this such a special strain? Keep on reading and we will tell you why you should buy Trainwreck seeds from Amsterdam.
The Origin of Original Trainwreck seeds
There are different stories about how this strain got its rather intimidating name. Rumor has it that it got its' name somewhere in the '70 from a couple of breeders in Humboldt County, also known as the "Emerald Triangle" the largest cannabis-producing region in Northern California.
After learning about a train accident that occurred nearby, the breeders, nervous that the emergency crew would stumble upon their produce, decided to quickly harvest their crops to avoid discovery.
Allegedly they had a good laugh about it later and decided to name this amazing weed after the experience.
The smell and taste
Now, this is an odor a grower won't easily forget. Trainwreck gives off an intense scent, so make sure you use a proper ventilation system and carbon filters if you want to avoid prying eyes. The dried final product oozes an appealing scent of musk, earth, lemon and pinecone with a hint of strawberry and sweet Skunk. The flavor is equal to the smell and lingers for quite a while.
The effects of Trainwreck Feminized marijuana
The effects are stimulating, euphoric and uplifting at first. It induces a sense of creativity that will make you feel the urge to recreate Monet's "Arrival of the Normandy train". Hold that thought. After a few minutes, this sensation changes into a full-body relaxation that keeps your mind whirling and introspective, followed by the onset of tiredness and maybe even the desire to fall asleep. The second phase of intense and very stoned feelings are quite long-lasting. A word to the wise: This strain will leave inexperienced smokers feeling like an actual train wreck. A little goes a long way.
Growing Trainwreck feminized
Trainwreck feminized seeds can grow both indoors and outdoors.
If you want to grow them inside, you can consider growing them in a Sea of Green (SOG).
When you're growing your Trainwreck cannabis seeds outdoors, make sure to place them in a sunny spot with a light breeze. Beware: This strain can be sensitive to mildew in autumn.
This strain qualifies as moderately difficult/ hard, to grow and does require advanced growing skills so we do recommend brushing up your growing experience.
Trainwreck has a short flowering time of only 8-10 weeks. We have tested the CBD content at an Amsterdam lab. Trainwreck has a CBD content of up to 2,5%. The THC content is 18%.
The phenotypes we have used are small plants with lots of internodes and firm buds. If we had to name one little downside it's that the Trainwreck strain yield won't be a mind-blowing one. But, the strong effects, thanks to the Mexican and Thai influences, more than compensate for this. It's such a great strain, that it's worth growing and smoking at least once.
Height and yield of Trainwreck feminized
You can grow the Trainwreck seeds indoors and outdoors. If you grow them indoors, Trainwreck feminized can reach up to 100 cm / 39 inch. Outdoors the plants can reach a height of 180 cm / 71 inch. Indoors the yield will be 400 Gr. / 14 Oz. dry weight per m2 / 11ft2. Outdoors the yield will be 650 Gr. / 23 Oz. of dry weight per m2 / 11ft2
How can we help you?
If you start growing your own weed, we can imagine you have all kinds of questions. Do these cannabis seeds have to grow in a sunny spot? What type of soil is recommended? Do you offer free shipping and how soon will I get my seeds if I order today at MarijuanaSeedBreeders.com? Please send us an email or give us a call, so we can help you out with all your questions about the Trainwreck strain flowering time of only 8-10 weeks, our other Sativa seeds, and related products. Did you also know we have a weekly newsletter? It contains helpful information about growing, new products and we often have incredible special offers such as buy 10 seeds and get 10 free seeds! Customer service is very important to us. So please contact us anytime! Even if you have a complaint.
What do we have to offer?
You are looking for quality seeds, experience, and high-level customer service, right? Here at Marijuana Seed Breeders, we may just have started to make a name for ourselves, but we do have over twenty years of experience. We are 3 seasoned Dutch breeders, who are passionate about breeding, crossing, and growing cannabis strains. With this high-level of expertise, we always have plenty of seeds and new strains. We only offer high-quality cannabis seeds. If you buy 5 seeds, you will get 5 plants. Of course, we trust you to create the best atmosphere for growing your Trainwreck Feminized strain. We also sell high-quality products to optimize your results when growing your own Sativa dominant Original Trainwreck buds.
Giving your Trainwreck seeds the best possible start
Whether you're a novice grower or have years and years of experience under your belt: When you've purchased high-quality strains, you want to best possible results. Marijuana Seed Breeders now offers the Healthy Roots Starter kit, which contains 3 very powerful growth products: Spongepot, Mycorrhiza Mix and Rhyzobac with added Trichoderma fungi. Indispensable for healthy growth and optimal harvest of your marijuana plants! Curious how this kit will benefit your plants? Please check out the full product description here.

Strain specifications
Original Train Wreck
Feminized
Breeder
Bob
CBD Level
Up to 2.5%
THC Level
18%
Climate
Indoor / Outdoor
Yield indoor
400 Gr. / 14 Oz. dry weight per m²
Yield outdoor
650 Gr. / 23 Oz. dry weight per m²
Height indoor
Up to 100 cm / 39 inch
Height outdoor
Up to 180 cm / 71 inch
Flowering time
8 to 10 weeks
Indica / Sativa
25% Indica | 75% Sativa
Harvest Month
September / October
Grow difficulty
Moderate / Hard

Effects
Original Train Wreck
Feminized
Stress
Pain
Depression
Insomnia
Lack of Appetite