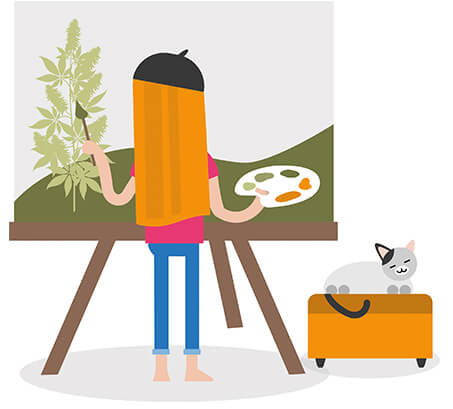 This is our guide for picking the best strains for creativity.
You will learn:
· The effects of marijuana on thoughts
· How to choose the best strains
· What our best strains for creativity are
· Lots more
Keep reading!
Quick Overview:
The Best Strains for Creativity and Focus
Using Cannabis for Creativity and Focus
Take a moment to imagine the insane amount of music and art that came out of the liberating movements which defined the 1960s in the United States.
Have you ever wondered what it would've been like had many of those individuals not been consuming psychotropics?
That might sound absurd, but drug use among creatives has long been well-known.
To create such masterpieces, it takes focus and a unique mindset.
Studies aren't abundant just yet, given that marijuana is only becoming legal in recent years.
However, some researchers have found that using cannabis may allow people to link concepts otherwise unrelated — enabling, and more.
Cannabis can allow you to break from traditional modes of thinking and create totally new associations.
This benefit brings about discoveries that otherwise may have never unearthed.
It can also enhance your problem-solving capabilities this way.
The focus it takes to stimulate creativity is an important factor as well.
It doesn't always happen on the spot and uninterrupted slots of time are essential to get those juices flowing.
To make it all happen, you need to know which cannabis works best for you.
How to Choose the Best Strains
We, at Marijuana Seed Breeders, take our strains quite seriously — even though some of them bring about a case of the giggles.
You don't need to waste your time or money sifting through each and every strain.
We fully understand the need for finding the best one for any problem, and that's exactly why we're here.
This includes lacking creativity and focus.
There are a few things to keep in mind to find the strain that best helps you stay focused and bust through creative blocks.
Types of Cannabis Strains
We suggest sticking with hybrid strains if you need a boost in creativity and focus.
The reason for this is due to the combined benefits of Indica and Sativa.
Indica species are known for a more physical effect, Also described as a "Stoned". The stoned sensation has a relaxing impact on the body and muscles. This makes the Indica highly suitable for evening use and is said to help many with insomnia, muscle spasms, pain relief and much, much more.
Sativa, on the other hand, is more cerebral. These species create that uplifting, energizing "high" and is frequently used in social settings. Many swear by Sativas in order to remedy conditions such as depression, stress, fatigue, anxiety, and various other mental ailments.
When Indicas are mixed with Sativas, you could receive the best of both worlds.
Depending on where the strain falls on the spectrum, you'll experience one type more heavily than the other. However, with a hybrid, both sets of effects are present.
The best 4 strains for creativity and focus are primarily Sativa-dominant with 30 to 40 percent Indica.
This indicates you'll mostly receive a Sativa-type high with enough of the latter to help you relax enough to dial right in.
It may also help you avoid any negative side effects of too much Sativa, including paranoia or racing thoughts.
For those that have other symptoms that an Indica could help with, we do have one Indica-dominant species for you as well.
Other Factors to Consider
Just as important as the strain you choose is how you go about making the decision.
Using cannabis for other uses aside from recreationally takes a little know-how.
The following factors are worth considering when starting your journey:
Start small. A little can often go a long way when it comes to consuming cannabis. If you want to increase focus and creativity, going wild may leave you all over the place. Adjust your dose as time goes on if you're finding it insufficient.


Consume wisely. For those that are hesitant to smoke due to the risks of smoking in general, we understand. With thorough research, you can distribute cannabis into edible form. Otherwise, avoid combining it with tobacco, which only exasperates any negative consequences.


Keep a log. Especially when you're starting, it's not easy to remember how much you took and when. Keep a simple pen and paper around to document your doses and effects. This will help you to track and chart positive and negative reactions.


Plan accordingly. If you tend to work at night and need to take the physical edge off, an Indica-dominant strain might be best. On the flip side, those that need a daytime dose to keep going will benefit from the opposite. Consider when and how you'll be smoking to help you choose what's best for you.


The Best Strains for Creativity and Focus
We spent some time gathering together the best 4 strains for creativity and focus.
All on the list will leave you ready to zone in and let your creativity find its way to you.
Critical Blue Feminized review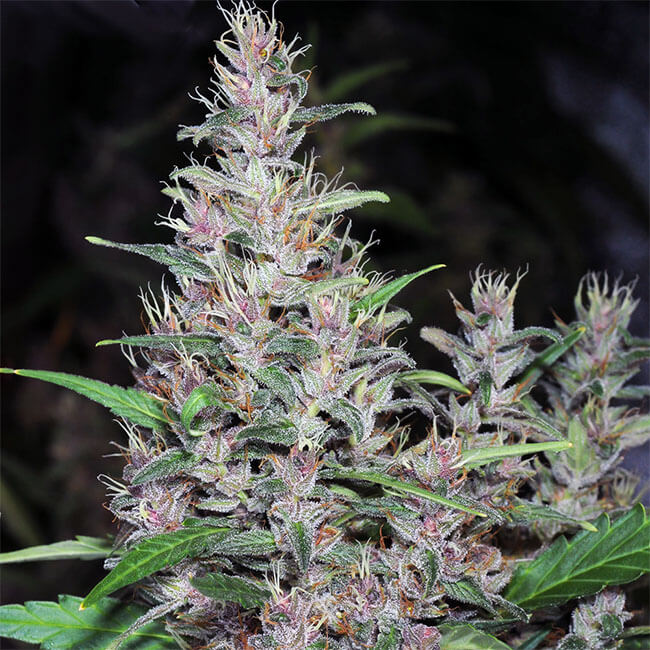 ---





---





This unique strain may be lesser known to some, but its sweetness lies in two primary factors — its Indica/Sativa ratio and CBD content.
Critical Blue is the most balanced hybrid on our list containing 60 percent Sativa and 40 percent Indica. This is about the closest you'll get to an exact equilibrium between both types of cannabis.
Secondly, this strain has up to 3 percent CBD. Where THC is the compound within cannabis that gets you "high," CBD is known for its medicinal properties. It aids in sleep issues, anxiety and a host of physical conditions without the psychoactive quality.
With that said, Critical Blue does contain 21 percent THC so you'll get the psychoactive benefits of the plant, but it'll be less overwhelming. For those that need to be productive during the daytime, this could be priceless.
The strain is easy to grow and flowers in around nine weeks. These factors, combined with its tendency towards high yield, make it popular for growers.
Are you the type that loses appetite when you're sick or stressed out? Critical Blue has a fruity taste and can lead to the munchies. For those looking to watch their diet, it may take a bit of self-control here.
Another upside with this strain is that it can also help relieve pain and combat depression if you struggle with either.
Overall, the balanced nature of Critical Blue makes it a top-notch strain in our books.
High CBD content
---
40:60 Indica-Sativa ratio
---
Sweet taste
May not be energizing enough for some
Original Train Wreck Feminized review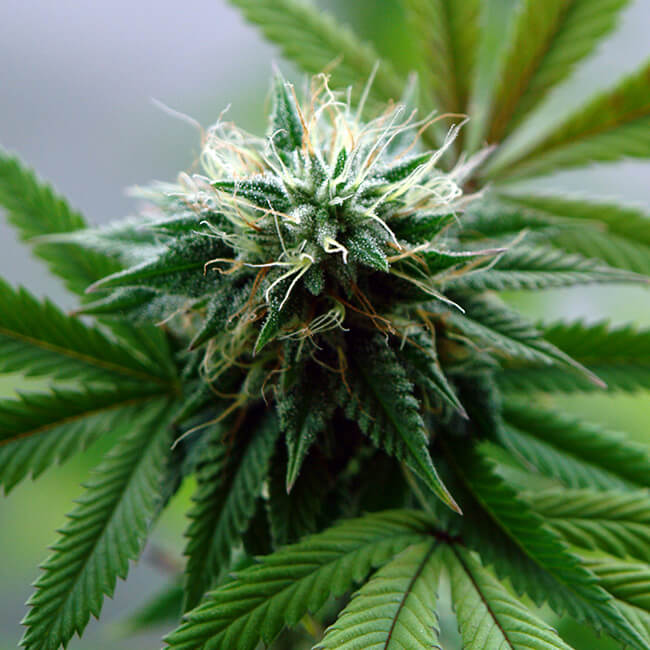 ---





---





Original Train Wreck stands out here because it's the only Indica-dominant species on our list and a strong one at that — hence the name. It contains 85 percent Indica and 15 percent Sativa.
Do you prefer smoking at night or need a more substantial physical benefit? This strain could be suitable for either factor. For days where you're extra tense, the Indica may help sedate you into creative lands unknown.
The CBD content is around 2.5 percent, with 18 percent THC. This also aids in the relaxation process without too much of a head high, though it will be present.
We do have to point out this strain is very strong! As such, we don't recommend trying it and running errands or going to work — that just wouldn't be safe or sensible. Set aside some time at home to experience the benefits of this strain. It may help lower stress levels and chronic pain too.
The taste and odor of this plant are unforgettable, with a mix of diesel, pine and lemon. This will be a turn off to some, but others will find it quite pleasing.
Happiness and euphoria are documented effects with this strain, so you might just find yourself more joyful than the hour before. This can have a knock-on effect where creativity is concerned.
Potent strain
---
High CBD content
---
Brings about happiness
The smell can take some getting used to
Strawberry Diesel Feminized review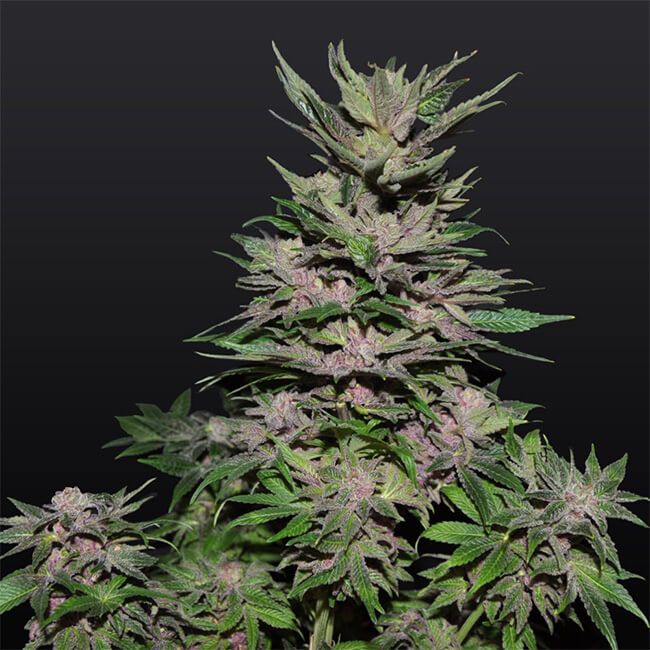 ---





---





Strawberry Diesel is a combination of Blue Dream (below) and NYC Diesel. We've developed it with years of experience and recommend it for experienced smokers. That's not to say that newbies won't reap the rewards.
Are you looking for that high that leaves you feeling all like, "whoah, man?" In true stoner fashion, this strain may plummet you into other realms with 25 percent THC.
This plant contains no CBD; however, you'll still feel some physical relaxation. It does have 35 percent Indica making the Sativa component at 65. Stress and pain may subside with its use, and lack of appetite could be no more. Creative endeavors could benefit here, and you won't have to wait long to enjoy them, either.
The strain is relatively easy to grow but not too challenging. You'll harvest the colorful buds after about 9 to 10 weeks.
It contains a fruity, yet earthy, taste that we find balanced and easy on the tongue and nose — especially compared to some of the more skunky counterparts out there.
You'll find this strain to be energizing and uplifting with just enough calming quality to help you focus and dive into your projects.
Highest THC content on our list
---
Pleasant taste and smell
---
An uplifting quality
Potent head high can be intense
Blue Dream Feminized review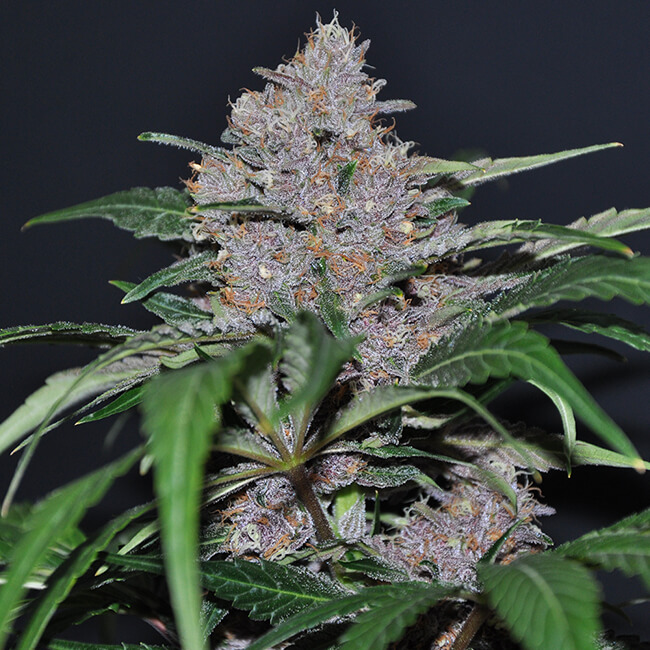 ---





---





Last but not least, Blue Dream is a cross between NYC Diesel and Blueberry, making it a special choice. Its sweet taste is appealing, in our opinion, and might very well remind you of blueberries. Yum!
Blue Dream contains 65 percent Sativa and 35 percent Indica, making it another carefully balanced option. Your body will be able to relax, and you could end up focused for a long time. We recommend smoking this one during the day, but if you don't suffer from any sleep issues, an evening toke could be fine.
People often use it as a painkiller in place of other pharmaceuticals. Furthermore, you could see a decrease in stress as well, which is a highly-listed reason for people coming to cannabis for the first time.
It took us five years to create this strain. We've received brightly-colored buds and a high-yielding plant overall. Flowering time takes approximately 8 to 10 weeks.
Well-balanced hybrid
---
Great for easing pain
---
A strong species
Drift Downstream and Enjoy
The 4 best strains for creativity and focus are carefully-selected hybrids. Each one offers numerous benefits and is different from the next.
Are you looking to smoke primarily at night? Our Indica-heavy Train Wreck could be what you're after.
For everyone else, we have to recommend Critical Blue. It strikes a high-quality balance between Sativa and Indica. With its high CBD content, other physical conditions may subside as well, making it beneficial all-around.
Remember to tread lightly and take it a step at a time.
Keep a record of your dose and the effects to gauge how your journey is coming along.
Before no time, you could be solving problems in ways you hadn't imagined.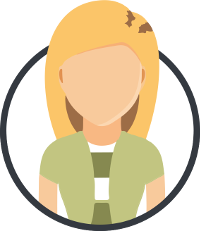 Article by:
I have a passion for nutrition, organic supplements, and (mental) health. After learning about the beneficial properties of marijuana, I dedicated myself to writing articles that will teach you everything there is to learn about this miraculous plant. I'm looking forward to sharing with people how they can incorporate the benefits of marijuana into their healthy lifestyle: you don't have to smoke to consume marijuana.
Contributors: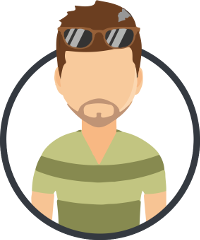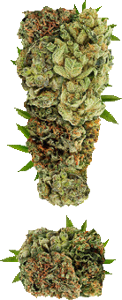 Did you like this?
Sign up today and be the first to receive updates and special offers from our breeders.
Subscribed successfully
Happy growing,
Bob