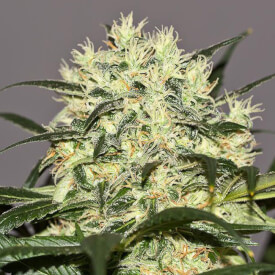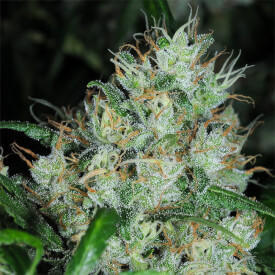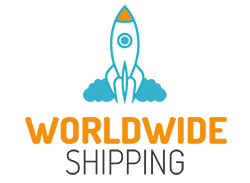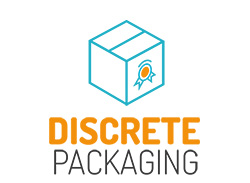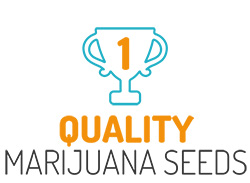 Mental Glitch Regular
Are you looking for a reliable, steady strain with an unprecedented yield that will take you back way back when after smoking it? Well, we have got the answer to your prayers: Our Mental Glitch. This mind-blowing strain was created by our very own Creator, who has a fondness for the real old-school taste and sensation of this types of strain.

Read Full Description
Mental Glitch Regular
Are you looking for a reliable, steady strain with an unprecedented yield that will take you back way back when after smoking it? Well, we have got the answer to your prayers: Our Mental Glitch. This mind-blowing strain was created by our very own Creator, who has a fondness for the real old-school taste and sensation of this types of strain.
Worried, stressed and looking for some supreme Zen-time or to put a stop to your pain and discomfort? Allow your mind some downtime and zone out with Mental Glitch.
IBL Roots
Her primogenitor the Herijuana originates from Humboldt country, where she qualified to be an IBL strain by Woodhorse seeds. With us, she accomplished excellent results by producing almost identical plants in various settings which gave us the idea to cross this Herijuana with one of our proven selection mothers of the Skunk afghan. We made several large cultivations and selections with the Herijuana x Skunk Afghan and eventually ended up with a kind with only three phenotypes in it. We are proud to be able to sell these seeds in our store.
High-quality Mental Glitch seeds
At MarijuanaSeedBreeders.com we work with three different breeders, each with their own specific field of expertise, so we can offer the most extensive selection of seeds possible to our customers. Combined they have over twenty years of experience and aside from their love of cultivating top-notch seeds they are also more than happy to share their knowledge with you and will answer any questions about our seeds or breeding, in general, you may have.
Massive compact buds
There are 3 phenotypes to be found in this strain and they all have a bushy growth with a very dense bud structure buildup. The buds are like big golf balls and super compact. The only difference in the different 3 phenotypes is that the harvest 2 weeks apart.
She excels in her sweet coffee scent with a hint of old school Afghani hashish. But apart from the unique flavor and scent, another important aspect Creator took into account during selection is potency and the quintessential deep colors. True to its roots, this strain delivers mouth-watering, colorful buds and a tantalizing 23% THC.
He advises to grow Mental Glitch in Sea of Green (SoG) and topping her meticulously, which will ensure even more compact buds.
Height and yield of Mental Glitch seeds
Outdoors the Mental Glitch can reach an impressive height of no less than 210 cm / 83 inch. While it sure is a delight watching this gorgeous green giant grow her massive green buds, she will most certainly also not disappoint you when it's time to harvest after 8 to 10 weeks. Our tested yield on average? 600 Gr. / 21 Oz. dry weight per m² / 11ft2! Don't have a greenhouse or sunny yard at your disposal? No biggie! She does very well indoors too! While then remaining at a modest height of approximately 100 cm / 39 inch she will still put an impressive weight in the scales in the form of 450 Gr. / 16 Oz. per m2 / 11ft2.
How can we help?
Customer service is very important to us. That is why we have a great customer service team. Are you wondering if you can grow this strain where you live? Do you need advice about the best fertilizer to use? Or are you not satisfied with your order? Send us an email or give us a call. We will help you as soon as possible.
Medicinal use of Mental Glitch
Mental Glitch is definitely a go-to strain when it comes to pain relief. The severely sedative stone of its primogenitor Herijuana works mainly on the body, while the Skunk Afghan ensures a strong narcotic effect on the mind. Combining the two results in an ultimate all-natural anesthetic, that offers great relief for a large number of ailments. Its pain-numbing effect will be noticeable almost immediately after taking just a few hits. It will totally relax your body and ease your discomfort. Mental Glitch is therefore extremely suitable for mental disorders such as stress, anxiety as well as aches and pains that afflict the body. Another benefit is that Mental Glitch is a natural nausea suppressant as well as a great appetite stimulant.

Breeder
Creator
CBD Level
Unknown
THC Level
23%
Climate
Indoor / outdoor
Yield indoor
450 Gr. / 16 Oz. dry weight per m²
Yield outdoor
600 Gr. / 21 Oz. dry weight per m²
Height indoor
Up to 100 cm / 39 inch
Height outdoor
Up to 210 cm / 83 inch
Flowering time
8 to 10 weeks
Indica / Sativa
75% Indica | 25% Sativa
Harvest Month
September / October
Grow difficulty
Easy / Moderate

Stress
Pain
Depression
Insomnia
Lack of Appetite