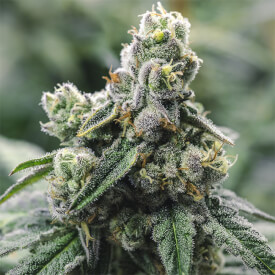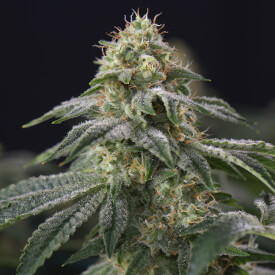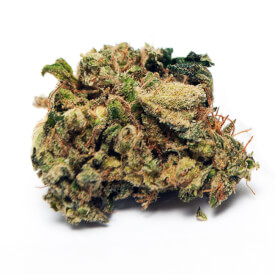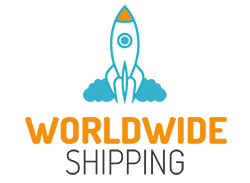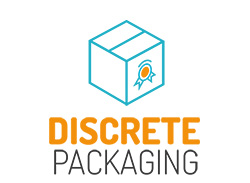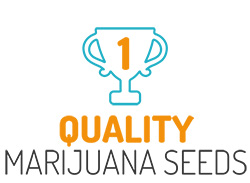 New York City Diesel Feminized
NYC Diesel originated by crossing Mexican and Afghani landraces. The slightly Sativa-dominant characteristics are evident from the strong cerebral effects that ease into deep, full-body relaxation.

Read Full Description
New York City Diesel Feminized
NYC Diesel originated by crossing Mexican and Afghani landraces. The slightly Sativa-dominant characteristics are evident from the strong cerebral effects that ease into deep, full-body relaxation.
The Big Apple: the Statue of Liberty, Times Square, and Broadway: classic examples that all good things come from New York City. As does the name of our NYC Diesel feminized. And like all American things, this wonderful lady has shocked the world with her fruity taste, fresh odor, and rapid flowering time. The distinctive diesel and tar odor with hints of fresh citrus only add to its appeal.
The NYC Diesel strain has a strong fuel-like but a contradicting light aromatic burn. Many users report this cannabis strain provides peaceful, tranquil, and calming effects.
NYC Diesel's uplifting, talkative qualities make this hybrid an excellent choice for social activities with a friend and many anxiety-prone consumers praise it for its paranoia-free effects.
Growing NYC Diesel seeds
Being predominantly Sativa, NYC Diesel strain might be a bit harder to grow than your average strain. That being said, the payoff will be more than worth it!
NYC Diesel weed seeds simply require a little more thorough care.
Make sure to not stress them out with irregular watering and keep in mind that they are sensitive to oscillations in ph. value. They are also to be fed highly meticulously.
If you keep that in mind and treat your plants accordingly, you will have an abundant harvest after 10 to 12 weeks while yielding respectively 400 Gr. / 14 Oz. indoors and up to a whopping 800 Gr. / 28 Oz. dry weight per m² outdoors.
When setting up your grow room, make sure to use a good carbon filter since this marijuana, due to its' Afghani heritage, is particularly fragrant during the flowering stage.
The appearance of NYC Diesel
NYC Diesel not only tastes and smells amazing, but its appearance is also stunning as well.
The buds display an array of colors in hues of yellow, purple, and blue.
Deep, olive green flowers with a thick layer of vibrant orange trichomes, which make for a beautiful crystal coating of stickiness.
The scent and flavor NYC Diesel
One of the reasons NYC Diesel owes its popularity is its exotic smell. As the name suggests, she gives off a strong Diesel scent but complemented by hints of ripe red grapefruits and summer fruit.
This combination of robust, masculine Diesel and delicate sweetness with a dash of citrus is a winning one and works both smell both invigorating and heartening.
The taste is equally tantalizing. Tart citrus with grapefruit and lime which is undisputedly another favorable trademark of this cosmopolitan strain.
Effects of NYC Diesel
With an average to high THC percentage of 20%, NYC Diesel induces an uplifting, energetic exotic high.
Its perfectly balanced effects combine a happy cerebral high with a laid-back body stone.
Smoking this strain almost instantly enhances the user's mood and makes you feel like social interaction.
Make sure to have plenty of fluids at hand to quench your thirst since NYC Diesel is known not only for its' exotic taste but also to cause a bit of a dry mouth.
Medicinal benefits of NYC Diesel
"An apple a day keeps the doctor away". Well... So does NYC Diesel!
NYC Diesel's uplifting and carefree effects make this an ideal strain for those suffering from (social) anxiety and is often praised for its energizing qualities that do not induce paranoia.
Other user reports state that NY Diesel's effects have been shown to be very effective against stress, chronic pain, tension, migraines, and insomnia.
Give your NYC Diesel seeds the best possible start
Whether you're a novice grower or have years and years of experience under your belt: When you've purchased high-quality feminized seeds, you want the best possible results. Marijuana Seed Breeders now offers the Healthy Roots Starter Kit.
This kit contains 3 very powerful growth products: Spongepot, Mycorrhiza Mix, and Rhyzobac with added Trichoderma fungi. Indispensable products for healthy growth during the flowering time and a bountiful harvest of your Purple Kush marijuana plants!
Buy your seeds at MSB
We are fully aware you could get your NYC Diesel cannabis seeds from basically any seed bank. However, you would certainly be missing out.
Many growers have gone before you, but let us tell you again why you should buy NYC Diesel cannabis seeds on the MSB website. Aside from providing only the highest quality genetics, we feel it is our responsibility to offer the very best customer service and your wishes are of paramount importance to us.
Placing your order on our website is super easy! And we offer stealth shipping all around the world. Choose your strain, click add to your shopping cart, choose one of our many payment methods and buy your cannabis seeds today.
Are you not happy about your marijuana seeds, our shipping/delivery, or some of our other products? If anyone has any questions, suggestions, or even complaints, we ask you to simply send us an email.
To see what other customers have to say about our marijuana seeds, check out our customer ratings on KiyOh. Many of our customers have rated us 5 stars! We encourage you to write a review about your order as well!
Did you know that when you subscribe to our newsletter, you can benefit from a regular discount? Make sure to tell your friend!
Forget taking a bite out of the big apple and indulge in the exotic taste of ripe red grapefruits by lighting up some NY Diesel for an afternoon, or night, of ultimate bliss!

Strain specifications
New York City Diesel
Feminized
Breeder
Various
CBD Level
0%
THC Level
18%%
Climate
Indoor / Outdoor
Yield indoor
400 Gr. / 14 Oz. dry weight per m²
Yield outdoor
800 Gr. / 28 Oz. dry weight per m²
Height indoor
Up to 120 cm / 47 inch
Height outdoor
Up to 180 cm / 71 inch
Flowering time
10 to 12 weeks
Indica / Sativa
60% Indica | 40% Sativa
Harvest Month
September / October
Grow difficulty
Moderate

Effects
New York City Diesel
Feminized
Stress
Pain
Depression
Insomnia
Lack of Appetite