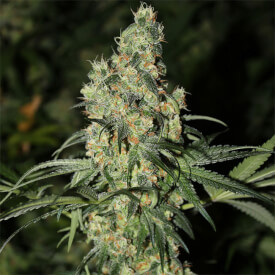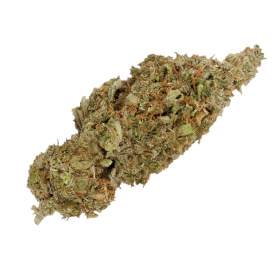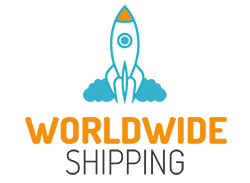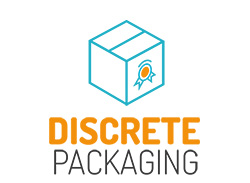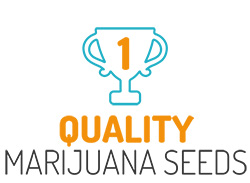 Super Silver Haze Regular
Arisen from the fantastic combination of Haze x Skunk x Northern Lights Super Silver Haze is utterly spectacular. With all the amazing traits of her predecessors perfectly represented, this majestic creation resulted in large plants, covered in loads of thick silver glittering trichomes and an intriguing, mysterious smell and flavor.

Read Full Description
Super Silver Haze Regular
Arisen from the fantastic combination of Haze x Skunk x Northern Lights Super Silver Haze is utterly spectacular. With all the amazing traits of her predecessors perfectly represented, this majestic creation resulted in large plants, covered in loads of thick silver glittering trichomes and an intriguing, mysterious smell and flavor.
This strong Sativa dominant strain leaves the user feeling relaxed but with an energetic euphoric high, and ready to tackle anything that comes your way.
The appearance of Super Silver Haze regular
Super Silver Haze cannabis seeds grow quite large. It has long branches with dark green leaves that consist of a number of long slender leaf fingers and a multitude of very long, white to light green pistils.
It owes the addition of "silver" in its name to the abundant resin production that is simply stunning. The countless amount of trichomes that sometimes even grow on her leaves guarantee unparalleled almost fairytale silver buds by the end of the flowering period.
Taste and effect of Super Silver Haze
The scent of Super Silver Haze has a very complex aroma; deliciously sweet and fruity but with an unmistakable note of freshly cut pine and a hint of diesel. Super Silver Haze offers an equally seductive flavor that's both earthy and sweet, complemented with a hint of citrus and diesel.
Being a Sativa strain, Super Silver Haze will not leave you feeling lethargic, drowsy, or sleepy, but rather a relaxing sensation of a mildly euphoric high, that keeps your head clear enough to focus on tasks at hand.
The cerebral high sparks your creativity and has a soothing, calming effect on the nerves.
The Super Silver Haze effect is uplifting but relaxed and when you find the perfect dosage a great daytime smoke for when there is still a lot of things on your to-do list or when you are in need of a mental pick-me-up.
Growing Super Silver Haze regular seeds
As befits a true Sativa, patience is key. The flowering period takes about 10 to 11 weeks on average. But for your patience, you will be rewarded with beautiful large plants. This cannabis strain grows quite large and will even increase in height during the flowering phase.
Super Silver Haze is a long flowering cannabis strain that prefers a warm or moderate climate without too much humidity. When the humidity increases, it is wise to check the buds daily for bud rot or fungi.
When you grow Super Silver Haze regular outdoors, she can reach an impressive height of 300 cm / 118 inch. When grown indoors, a height of 160 cm / 62 inch is not uncommon. Not to worry though! These plants respond very well to Scrogging.
Super Silver Haze regular also lends itself perfectly to take cuttings from a stable mother. The selected motherplant can be used to clone for many years and will keep providing superb cuttings time and time again.
Males can be spotted as early as the 2nd week which allows the breeder to take them out or replant them for further cultivation purposes.
Super Silver Haze seeds have outstanding growth potential and, if you take good care of them, will almost certainly provide you with a massive harvest.
Medicinal use of Super Silver Haze
While generally Super Silver Haze is considered more of a recreational strain, it certainly does not mean you cannot use it to self-medicate. The uplifting properties work wonders when you are feeling down and low.
Stress melts away after just a few puffs which in turn has a positive effect on stress-related nausea or lack of appetite. The same goes for tension headaches and tensed up shoulders.
Give your Super Silver Haze regular seeds the best possible start
Whether you're a novice grower or have years and years of experience under your belt: When you've purchased high-quality Super Silver Haze seeds, you want the best possible results. Marijuana Seed Breeders now offers the Healthy root starter kit.
This kit contains 3 very powerful growth products: Spongepot, Mycorrhiza Mix, and Rhyzobac with added Trichoderma fungi. Indispensable products for healthy growth during the flowering time and a bountiful harvest of your Super Silver Haze marijuana plants!
Buy Super Silver Haze at MSB
Many growers have gone before you, but let us tell you again why you should buy Super Silver Haze at MSB. Aside from providing only the highest quality genetics, we feel it is our responsibility to offer the very best customer service and your wishes are of paramount importance to us.
Placing your order is super easy! And we offer stealth shipping all around the world. Choose your strain, click add to your shopping cart, choose credit card or one of our many payment methods and buy Super Silver Haze seeds today.
Are you not happy about your marijuana seeds, our shipping, or some of our other products? If anyone has any questions, suggestions, or even complaints, we ask you to simply give us a call or send us an email.
To see what other customers have to say about us, check out our customer ratings on KiyOh. Many of our customers have rated us 5 stars! We encourage you to write a review about your order as well!
Super Silver Haze regular seeds are available in a quantity of 5 seeds, 10 seeds, or 20 seeds.

Strain specifications
Super Silver Haze
Regular
Breeder
Bob
CBD Level
Up to 2.0%
THC Level
23%
Climate
Indoor / Outdoor
Yield indoor
550 Gr. / 19 Oz. dry weight per m²
Yield outdoor
950 Gr. / 34 Oz. dry weight per m²
Height indoor
Up to 160 cm / 63 inch
Height outdoor
Up to 300 cm / 118 inch
Flowering time
10 to 11 weeks
Indica / Sativa
20% Indica | 80% Sativa
Harvest Month
October
Grow difficulty
Easy

Medical Effects
Super Silver Haze
Regular
Stress
Pain
Depression
Insomnia
Lack of Appetite