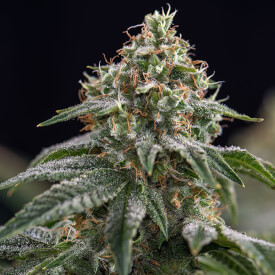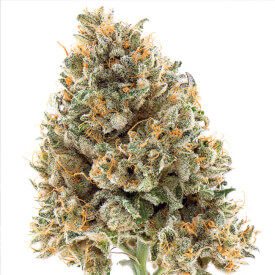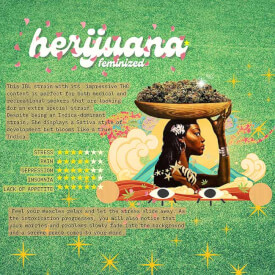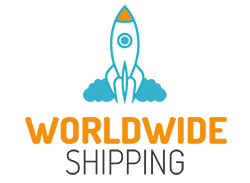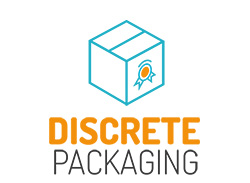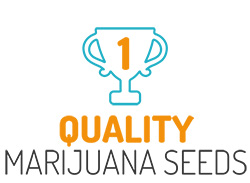 Herijuana Feminized
Herijuana originates from Woodhorse Seeds in Humboldt County by crossing Afghan Indica Petrolia Headstash with a Kentucky hybrid called Killer New Haven. The result of this divine crossing was a seductive, highly potent, and enjoyable Indica-dominant strain

Read Full Description
Herijuana Feminized
Herijuana originates from Woodhorse Seeds in Humboldt County by crossing Afghan Indica Petrolia Headstash with a Kentucky hybrid called Killer New Haven. The result of this divine crossing was a seductive, highly potent, and enjoyable Indica-dominant strain
Breeders have spent 15 generations creating an inbreeding line (IBL) which implies that there are very few different phenotypes present and most seeds grow into plants that are almost identical. Herijuana produces large, dense flowers on an open, branchy plant, with aromas and flavors ranging from spicy earth and sandalwood to hash fruit. The high creates a heavy, almost numbing feeling.
This IBL strain with its' impressive THC content is perfect for smokers that are looking for an extra special strain.
Growing Herijuana seeds
Herijuana is a branchy grower. Despite Herijuana being mostly Indica, the plants do require a longer flowering time.
Its sturdy structure makes this a resilient and easy to grow strain, even for novice growers which you can grow both in or outdoors.
Herijuana requires only 8 to 9 weeks of flowering before you can reap the fruits of your labor and harvest. Expect about 400 Gr. / 14 Oz. indoor or 800 Gr. / 28 Oz. outdoor of versatile top-notch weed.
The vigorous branching, this variety is extremely suitable for Screen of Green (scrog) styles of growing. She continues to grow the first two weeks of flowering so you can stop scrogging early into flowering.
The appearance of the Herijuana
Despite being an Indica-dominant strain, She displays a Sativa style of development but blooms like a true Indica.
Don't let the Herijuan plant's seemingly furry appearance put you off. This relatively small powerhouse strain offers some lovely colors that make it aesthetically pleasing, including yellow pistils that stand out against forest green leaves. Admire the large array of trichomes, a clear indication of the immense potency of this strain.
Through intense selective breeding, Herijuana is a strain with very few phenotypes, so all plants will look similar. Ultimately resulting in an open, short, bushy plant with rock-hard, golf ball-shaped buds.
The scent and flavor of Herijuana
Herijuana's unique scent becomes evident once the plants start to flower.
With an odor of zesty lemon, earth, and pine, Herijuana marijuana is fragrant and flavorful.
The flavor is a delight with hints of red fruit and grape as well as pine once you inhale the sweet, smooth smoke.
An aftertaste of deep, woodlike smoke combined with a whiff of lemon completes this exceptional explosion of flavor.
Effects of Herijuana
Having inherited the extraordinary genetics of Petrolia Headstash and Killer New Haven, this potent, almost pure Indica induces a powerful body high. Feel your muscles relax and let the stress slide away. As the intoxication progresses, you will also notice that your worries and problems slowly fade into the background and a serene peace comes to your mind.
In higher doses, this strain is perfect for those suffering from insomnia, anxiety, or even depression. Smoke this delicious strain before going to sleep after a hectic day to make feelings of stress subside. An appearance from Mr. Sandman definitely won't take long!
Herijuana marijuana is a seductively aromatic and versatile indica dominant strain that delivers on every aspect from its impressive THC levels to delicious feelings of sedation and soothing relaxing high that lingers for a long time.
Fun fact: This heavy indica got its name due to its ultra-potent pain-relief and sleep-inducing qualities resembling another, less innocent narcotic.
Give your Herijuana seeds the best possible start
Whether you're a novice grower or have years and years of experience under your belt: When you've purchased high-quality feminized seeds, you want the best possible results.
Marijuana Seed Breeders now offers the Healthy Roots Starter Kit.
This kit contains 3 very powerful growth products: Spongepot, Mycorrhiza Mix, and Rhyzobac with added Trichoderma fungi. Indispensable products for healthy growth during the flowering time and a bountiful harvest of your Purple Kush marijuana plants!
Buying your Herijuana at MSB
We are fully aware you could get your Herijuana cannabis seeds from basically any seed bank. However, you would certainly be missing out.
Many growers have gone before you, but let us tell you again why you should buy Herijuana cannabis seeds on the MSB website. Aside from providing only the highest quality genetics, our breeders made a name for ourselves by offering the very best customer service and your wishes are of paramount importance to us.
Placing your order is super easy! And we offer stealth shipping all around the world. Choose your strain, click add to your shopping cart, choose one of our many payment methods and buy Herijuana seeds today.
Would you like more information about our marijuana seeds, THC levels, our shipping/delivery, or some of our other products? If anyone has any questions, suggestions, or even complaints, we ask you to simply send us an email.
To see what other customers have to say about our marijuana seeds, check out our customer ratings on KiyOh. Many of our customers have rated us 5 stars! We encourage you to write a review about your order as well!
Did you know that when you subscribe to our newsletter with your email address, you can benefit from a regular discount? Make sure to tell your friend as well and order your Herijuana feminized seeds and you will harvest your very own Herijuana buds in no time!

Breeder
Creator
CBD Level
Unknown
THC Level
20%
Climate
Indoor / Outdoor
Yield indoor
400 Gr. / 14 Oz. dry weight per m²
Yield outdoor
800 Gr. / 28 Oz. dry weight per m²
Height indoor
Up to 120 cm / 47 inch
Height outdoor
Up to 210 cm / 83 inch
Flowering time
8 tot 9 weeks
Indica / Sativa
75% Indica | 25% Sativa
Harvest Month
September / October
Grow difficulty
Moderate

Stress
Pain
Depression
Insomnia
Lack of Appetite