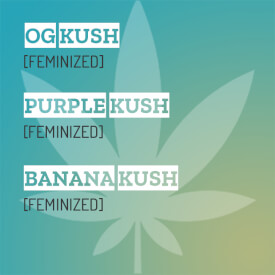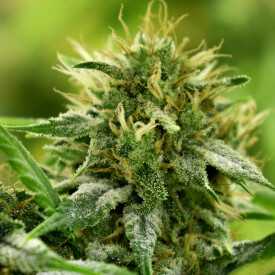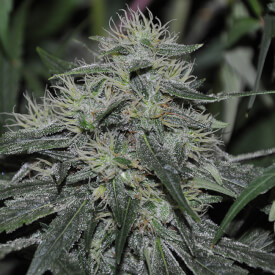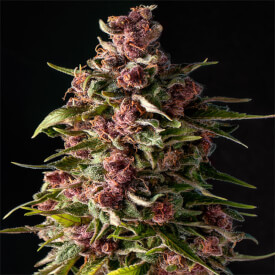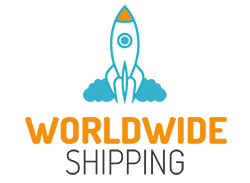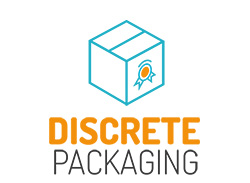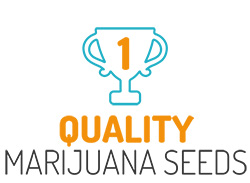 Kush Mixpack Feminized
What OG Kush feminized, Purple Kush feminized and Banana Kush feminized have in common is that they are all made up of Kush genetics. Kush varieties, with their smooth and herbaceous flavors and simultaneously euphoric and sedative effects, have gained massive popularity over the past decade.

Read Full Description
Kush Mixpack Feminized
What OG Kush feminized, Purple Kush feminized and Banana Kush feminized have in common is that they are all made up of Kush genetics. Kush varieties, with their smooth and herbaceous flavors and simultaneously euphoric and sedative effects, have gained massive popularity over the past decade.
Kush plants are ideal for growers of every skill level since they tend to evolve and adapt to their surroundings due to their Himalayan heritage giving them both durability and potency.
Especially for all you Kush enthusiasts we have composed a special mix pack for you that offers some of the best Kush strains available.
Content of the Kush Mix Pack
OG Kush feminized
OG Kush feminized is a legendary strain that took both the cannabis cultivation scene as well as the rap scene by storm in the 90s. This is not surprising considering it is one of the strongest varieties of cannabis available today.
OG Kush cannabis provides you with a cerebral high that is simultaneously very physically stimulating. Her distinctive fresh, lemony pine cone scent is one that lingers for a long time.
The buds are large, dense, and almost lime green. As the icing on top, approaching harvest time, each bud will is covered with a thick layer of sparkling white trichomes that give them a frosted look.
The long-lasting, sense of overall euphoria that takes both mind and body on a wonderful ride is a joy to any smoker and the reason this strain is an indispensable part of the Kush Mix pack.
Purple Kush feminized
Purple Kush is a pure Indica strain that originated in Oakland, one of the oldest legal medical marijuana areas of California.
Purple Kush is a potent strain that measures about 22% THC and offers the user a powerful, typical Indica high that makes you feel super relaxed and carefree. It has a quintessential sweet, earthy Kush aroma and provides the user with a lingering, blissful sense of euphoria and deep body relaxation.
Being a pure Indica, Purple Kush feminized seeds grow into bushy plants that remain relatively low which does not lead to any detrimental effects on the yield.
The flowers are covered under a veil of crystalline trichomes, giving the colorful leaves a dewy white sheen. Fiery, blood orange pistils complete this stunning display.
Famous for its wide array of gorgeous colors and potent effects, Purple Kush is -without a doubt- the most breathtaking Kush variety in this Kush Mix Pack.
Banana Kush feminized
Banana Kush treats the user to a gentle buzz combined with an easygoing sense of euphoria. Stimulate your creative juices and relieve stress or depression with this one-of-a-kind uplifting, potent fruity strain.
Banana Kush's growth is vigorous and reliable without having to put too much effort in. Most plants develop a thick, main stem and sturdy branches with short internodes.
The thick luscious buds are fruity, fragrant, and covered with sticky resin. Banana Kush has an irresistible aroma of sweet banana, brown sugar, citrus, and rich, spices which will increase as the plant matures.
The high of Banana Kush is euphoric and enhances the mood. This makes it suitable for those struggling with stress, depression, and for people dealing with anxiety issues and social anxiety.
While Banana Kush's effects are mostly Indica, there is enough Sativa present to amplify the ecstatic high and superiority in this Kush Mix Pack feminized.
Give your Kush mix pack feminized seeds the best possible start
Especially when you are new at growing you can use all the help you can get. When you've purchased high-quality Kush mix pack feminized seeds, you want the best possible results. Marijuana Seed Breeders now offers the Healthy root starter kit.
This kit contains 3 very powerful growth products: Spongepot, Mycorrhiza Mix, and Rhyzobac with added Trichoderma fungi. Indispensable products for healthy growth during the flowering time and a bountiful harvest of your Kush mix pack marijuana plants! Cannabis cultivation has never been easier than with the Kush mix pack and the Healthy root starter kit.
You are important to us!
Of course, you could buy easy-to-grow strains from any random seed bank. But let us tell you why you should put the Kush mix pack in your shopping cart at MSB.
We pride ourselves on offering first-class customer service and your wishes are of paramount importance to us. We offer a great exchange policy. Are you not happy about your cannabis seeds, our shipping, or any of our other products? Please let us know!
Simply click add to cart, choose one of our many payment methods and buy your Kush mix pack today. We promise you, you will never want to buy marijuana seeds anywhere else ever again!
To see what other customers have to say about us, check out our customer reviews on KiyOh. We are beyond proud that many have rated us 5 stars!
If you have any questions, suggestions, or even complaints, please give us a call or send us an email

Breeder
Various
CBD Level
Unknown
THC Level
22%
Climate
Indoor / Outdoor
Yield indoor
400 Gr. / 14 Oz. dry weight per m²
Yield outdoor
600 Gr. / 21 Oz. dry weight per m²
Height indoor
Up to 140 cm / 55 inch
Height outdoor
Up to 180 cm / 71 inch
Flowering time
8 to 9 weeks
Indica / Sativa
Miscellaneous
Harvest Month
September/ October
Grow difficulty
Moderate