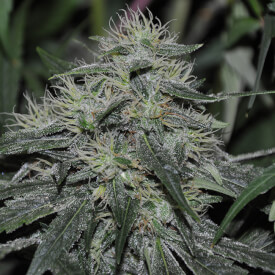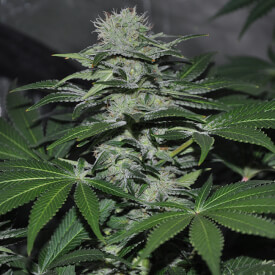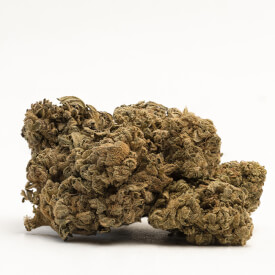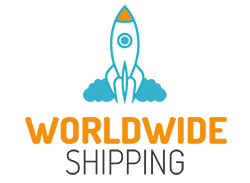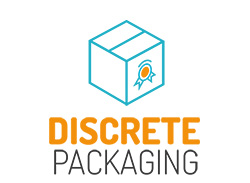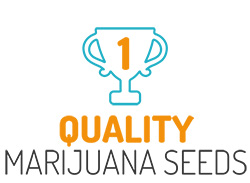 OG Kush Feminized
OG Kush feminized is a legendary strain that took both the cannabis cultivation scene as well as the rap scene by storm in the 90s. This is not surprising considering it is one of the strongest varieties of cannabis available today.

Read Full Description
OG Kush Feminized
OG Kush feminized is a legendary strain that took both the cannabis cultivation scene as well as the rap scene by storm in the 90s. This is not surprising considering it is one of the strongest varieties of cannabis available today.
The world-famous OG Kush strain finds its roots in the United States, originating in sunny Florida. But it didn't take these remarkable weed seeds long before going bicoastal and making its appearance in Northern California.
On the East Coast, the strain relates to the Sour Diesel strains, but on the West Coast, she's known as Kush or OG Kush.
What the OG actually stands for is an ongoing discussion. Is her name derived from Original Gangster or rather the equally plausible Ocean Grown? Frankly, we couldn't care less. Fact remains that the OG Kush strain is potent enough to even forget your own name!
OG Kush rises to fame
With her distinctive genetics, the OG Kush strain became a popular base used for various hybrids. Headband / GSC / Tahoe OG, just to name a few, are crossings that arose from this progenitor in order to meet the rapidly growing demand for extremely powerful weed.
While at first focusing mainly on amplifying the aroma, effect, and looks of the marijuana plant, many breeders, unpremeditated, also improved some other favorable traits as well.
Nowadays the Kush cannabis seeds produce some of the most beloved and prominent species available. Aside from its' significant contribution to the modern cannabis gene pool, OG Kush has truly raised the bar of what growers expect from weed seeds.
Taste and effect of OG Kush
Her characteristic aroma and energizing and uplifting effects, make OG Kush the rightful queen of the Kush strains.
The OG Kush cannabis strain provides you with a cerebral high that is simultaneously very physically stimulating. Her distinctive fresh, lemony pine cone scent is one that lingers for a long time. The buds are large, dense, and almost lime green. As the icing on top, approaching harvest time, each bud will is covered with a thick layer of sparkling white trichomes that give them a frosted look.
Due to the powerful effects, OG Kush is a strain best enjoyed during the daytime or early evening. Rather than inducing a couch lock, she can mentally stimulate the user in accomplishing any variety of tasks.
The long-lasting, sense of overall euphoria that takes both mind and body on a wonderful ride is a joy to any smoker.
OG Kush seeds medicinal benefits
While it did not originate from the Kush Mountains in Afghanistan, this strain does display strong Indica features. But, it's the surprising Sativa qualities and phenotypic properties, and psychoactive effects that truly define this plant.
The THC levels of 23% make this strain perfectly suitable for medicinal use. Needless to say that OG Kush is a household name at the dispensaries and frequently grows in the greenhouse of many medicinal users.
User reviews claim this miraculous strain would help with easing chronic headaches, stomach issues, nausea, and even help with battling bipolar disorders, anxiety, and depression.
What do we have to offer?
You are looking for quality seeds, experience, and high-level customer service, right? We are 3 seasoned Dutch breeders, who are passionate about breeding, crossing, and growing cannabis seeds. With this high-level of expertise, we always have plenty of seeds and new strains with high THC levels.
We only offer premium quality cannabis seeds. If you buy 5 seeds, you will get 5 plants. Of course, we trust you to create the best atmosphere for growing your OG Kush feminized seeds. We also sell high-quality grow products to optimize your results when growing your own OG Kush marijuana seeds.
Simply click add to your shopping cart, and check out our payment methods. If you buy your OG Kush feminized seeds today we promise you, you will never want to order at another seed bank ever again! To see what other customers have to say about us, check out our customer ratings on KiyOh. We are beyond proud that many have rated us 5 stars!
Growing our OG Kush seeds
Like most marijuana strains, OG Kush has an average flowering time of 8 weeks. This makes her very suitable for indoor growing. You'll get the best results by growing her in a 10-liter pot. After 5 weeks of flowering place a firm stick next to her and tie her to the stick for extra support so that she can reach her full potential and become extra-large.
Her high yield does not disappoint and growers can easily expect about 500 G r./ 18 Oz. of dry yield. per m². During the first weeks of flowering, the OG Kush strain tends to stretch, so those growing in enclosed spaces might want to adjust the light schedule earlier. She also tends to do well in a sea-of-green setup.
A word of caution: Because of her pungent aroma, this strain requires a good filter when grown indoors! Since the buds are massive and heavy, they will need some support indoors in order to achieve the best possible results.
How can we help you?
When you first start growing your own Kush strain, we can imagine you have all kinds of questions. Do these OG Kush seeds have to grow in a sunny spot? How long is the flowering time? Do you offer free shipping to the USA on my products and can I pay with my credit card? We are proud you chose us to be your source for seeds so please contact us anytime!

Breeder
Bob
CBD Level
Unknown
THC Level
23%
Climate
Indoor / Outdoor
Yield indoor
500 Gr. / 18 Oz. dry weight per m²
Yield outdoor
600 Gr. / 21 Oz. dry weight per m²
Height indoor
Up to 140 cm / 55 inch
Height outdoor
Up to 180 cm / 71 inch
Flowering time
8 to 9 weeks
Indica / Sativa
75% Indica | 25% Sativa
Harvest Month
September/ October
Grow difficulty
Moderate

Stress
Pain
Depression
Insomnia
Lack of Appetite