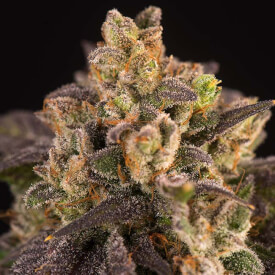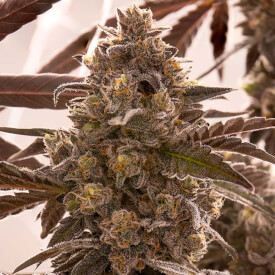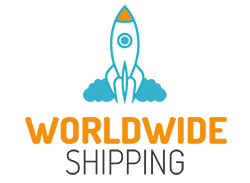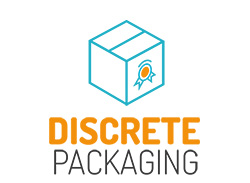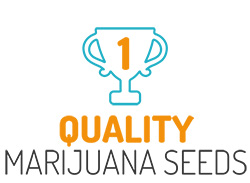 Do-Si-Dos Feminized
If you love beauty, you will love Do-Si-Dos.
Not only does this strain look stunning but the high you get from it is also beautiful. Do-Si-Dos' perfect genetics and incredible 28% THC content will give you an outstanding sedative feeling that many cannabis fans chase after.
The Do-Si-Dos strain (also known as Dosi, Dosi Doe or Dosidos) is an Indica-dominant hybrid. Its 30% Sativa genetics adds a little extra joy and euphoria on top of the enhanced relaxation experienced when consuming this heavyweight strain.
The Do-Si-Dos seeds come straight from Bob, our breeder, who is the king of selecting and creating the most beautiful feminized seeds.
Would you rather grow using autoflower seeds than feminized ones? Then, it's your lucky day, as we have Do-Si-Dos autoflower seeds available here.
Do-Si-Dos Strain
Strain Origin
Do-Si-Dos weed was born by combining OG Kush Breath and Face Off OG.
As OG Kush Breath is closely related to the famous Girl Scout Cookies, it is responsible for the giggles and munchies you will experience after using Do-Si-Dos weed. The genetics of Face Off OG, on the other hand, gives Do-Si-Dos that indica-heavy intensity often associated with the best indica strains out there.
The Effects of Do-Si-Dos Weed
Are you having one of those evenings when you want to relax but can't stop your mind from racing? Do-Si-Dos will come to the rescue.
Look forward to a euphoric high that will make you giggle and give you the munchies. In fact, expect to spend most of your energy on laughing and eating, while the sedative effects will keep you locked to your couch. This is no joke, the couch-locking effect of Do-Si-Dos is very strong, so don't expect to get anything done. Especially since the high tends to last a bit longer than what you might be used to.
Remember that this strain is potent and probably not a great choice for an inexperienced user. If smoked in excess, it can also cause some anxiety, so make sure to take it nice and easy.
Smell, Taste and High of Do-Si-Dos
For such a strong strain, Do-Si-Dos weed produces buds that are surprisingly smooth to smoke. The smell from the smoke and the buds is strong and pungent but very pleasant, primarily due to the flowery undertones. The taste, on the other hand, is earthy, piney, and even a little spicy.
The high of the Do-Si-Dos strain is a one-of-a-kind experience. Your head will be floating in the clouds, and your body will be melting to the floor, so don't expect to get any of your daily chores done. Instead of worrying about the dirty dishes, just let the strain's effects spread through your body and mind, and enjoy the dreaminess that comes with it.
Growing Do-Si-Dos Plant
We love the plants that Bob's Do-Si-Dos seeds produce for two reasons. The first is the big, beautiful buds you get, and the second is potency. You can expect the buds to be covered in shiny trichomes and have beautifully bright orange pistils, all with purple undertones.
Do-Si-Dos weed grows tall and proud. The plants can reach up to 220 cm (87 inches) in height outdoors and 110 cm (43 inches) indoors. They also produce a good yield of 450 gr. / 16 oz (indoors) and 550 gr. / 19.5 oz (outdoors) dry weight per m2, and have a short flowering time of 8 to 9 weeks.
While the plants you get from Do-Si-Dos feminized seeds are not too hard to grow, you do have to keep in mind that they tend to be a bit picky about the weather. Do-Si-Dos thrive in a semi-humid climate, with temperatures between 20 and 26 Celsius. So make sure to try and replicate these conditions when growing indoors.
Keep in mind that Do-Si-Dos plants produce an intense smell that quickly fills up the room, so make sure your ventilation is on point.
Do-Si-Dos Seeds for Sale
Bob is one of three experienced breeders behind the MSB Seed Bank. Our main mission is to ensure that the seeds we sell provide the best growing experience possible. We understand the frustration of a wasted grow or the disappointment of a low yield.
We make sure you can enjoy the results of all your hard work every time you buy any MSB seeds.
Ps. Are you Looking for something a bit sweeter than the Do-Si-Dos strain? Consider starting with Girl Scout Cookies. Or something easier to grow than Do-Si-Dos feminized seeds? Then OG Kush Auto Feminized seeds might be worth checking out.

Breeder
Bob
CBD Level
Up to 1%
THC Level
28%
Climate
Indoor / Outdoor
Yield indoor
450 Gr. / 16 Oz. dry weight per m²
Yield outdoor
550 Gr. / 19 Oz. dry weight per m²
Height indoor
Up to 110 cm / 43 inch
Height outdoor
Up to 220 cm / 87 inch
Flowering time
8 to 9 weeks
Indica / Sativa
70% Indica | 30% Sativa
Harvest Month
September / October
Grow difficulty
Easy / Moderate

Stress
Pain
Depression
Insomnia
Lack of Appetite