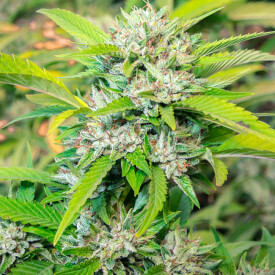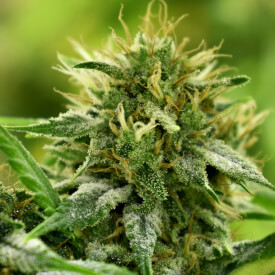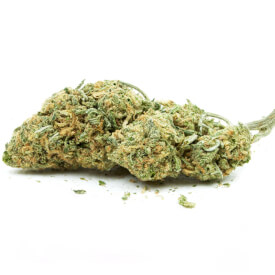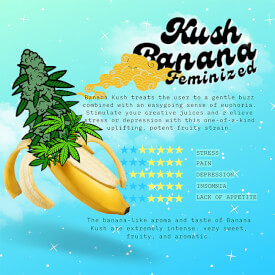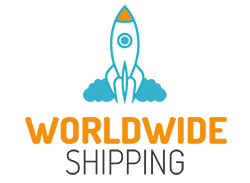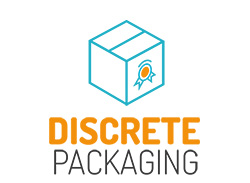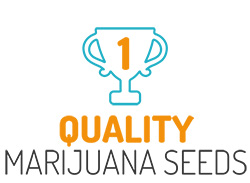 Banana Kush Feminized
Go bananas with this fruity Ghost OG X Skunk Haze well-balanced hybrid. Banana Kush makes you go apeshit with its invigorating flavor palette that's abundant in fresh bananas.

Read Full Description
Banana Kush Feminized
Go bananas with this fruity Ghost OG X Skunk Haze well-balanced hybrid. Banana Kush makes you go apeshit with its invigorating flavor palette that's abundant in fresh bananas.
Banana Kush treats the user to a gentle buzz combined with an easygoing sense of euphoria. Stimulate your creative juices and relieve stress or depression with this one-of-a-kind uplifting, potent fruity strain.
Growing Banana Kush feminized seeds
Banana Kush thrives both indoors and outdoors and develops potent cannabis plants. You can expect impressive yields after only a short flowering time of only 8-9 weeks. About 500 Gr. of dried yield per m2 indoors and up to an exceptional 800 Gr /28 oz outdoors.
The appearance of the Banana Kush feminized strain
Banana Kush's growth is vigorous and reliable without having to put too much effort in. Most plants develop a thick, main stem and sturdy branches with short internodes. During the first week of the flowering phase, Banana Kush Feminized rapidly increases in height.
After that Banana Kush's upward growth slowly stabilizes as the first calyxes develop on the many buds of the plant. Midway through its' flowering time of 7 to 9 weeks, Banana Kush feminized produces various small, sturdy, resinous calyxes at each node. These in turn develop into trusses of thick lime green buds.
The scent and flavor of Banana Kush feminized seeds
The banana-like aroma and taste of Banana Kush are extremely intense: very sweet, fruity, and aromatic.
The thick luscious buds are fruity, fragrant, and covered with sticky resin. Grinding the buds releases the full, complex bouquet of this delicious marijuana strain. An irresistible aroma of sweet banana, brown sugar, citrus, and rich, spices will increase as the plant matures.
Effects of Banana Kush feminized seeds
While Banana Kush's effects are mostly Indica, there is enough Sativa present to amplify the ecstatic high and superiority over other Kush varieties. The relaxing euphoric effects of Banana Kush set in almost at once and linger for quite a while. After some time, the Haze properties present in its cannabinoid profile takes effect, elevating the high making it perfect for social get-togethers, creativity, and laughter.
Medicinal benefits of Banana Kush feminized
The high of Banana Kush is euphoric and enhances the mood. This makes it suitable for those struggling with stress, depression, and for people dealing with anxiety issues and social anxiety.
In turn, the Indica properties can be advantageous when it comes to relieving chronic pain and those suffering from insomnia.
Everything you need to give your Banana Kush weed seeds the best possible growth
Once you've prepped your soil, and germinated your marijuana seeds, it's time to bring out the big guns.
Our NPK fertilizer kit consists of 4 different 100% water-soluble NPK fertilizer mixtures with all the necessary trace elements for perfect growth. For all 4 different stages of the plant's development, our kit offers a corresponding, carefully composed mix that meets the correct nutritional requirements.
Curious how this kit will benefit your plants? Please check out our NPK Fertilizer Kit user guide.
All the results we achieved with Banana Kush feminized seeds were on soil, with added mycorrhiza and NPK nutrition.
You are important to us!
Whether you're a newbie or seasoned grower, if you have any questions, simply give us a call or send us an email. We pride ourselves on always putting the customer first so your wishes are super important to us. We offer germination instructions with a germination guarantee for your marijuana seeds. If you are not 100% satisfied with your cannabis seeds or any of our other products, please just let us know!
Simply click add to cart, and check out the credit card option or any of our payment methods. If you buy your Banana Kush seeds today we promise you, you will never want to order weed seeds at another seed bank ever again!
If you want us to keep you posted on what's new and all special offers, please subscribe to our newsletter. To see what other customers have to say about us, check out our customer ratings on KiyOh. We are beyond proud that many have rated us 5 stars!
You can buy Banana Kush seeds in quantities of 5 seeds, 10 seeds, or 20 seeds.

Breeder
Various
CBD Level
Up to 0.7%
THC Level
22%
Climate
Indoor / Outdoor
Yield indoor
500 Gr. / 18 Oz. dry weight per m²
Yield outdoor
800 Gr. / 28 Oz. dry weight per m²
Height indoor
Up to 140 cm / 55 inch
Height outdoor
Up to 180 cm / 71 inch
Flowering time
8 to 9 weeks
Indica / Sativa
60% Indica | 40% Sativa
Harvest Month
October
Grow difficulty
Moderate

Stress
Pain
Depression
Insomnia
Lack of Appetite