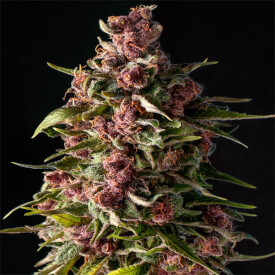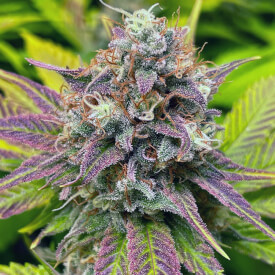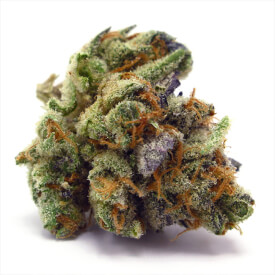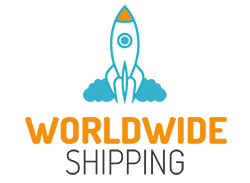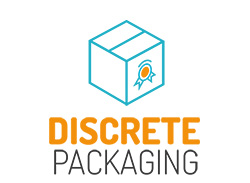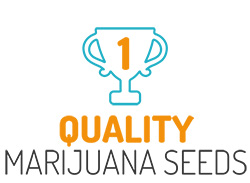 Purple Kush Feminized
Purple Afghani X Hindu Kush is a pure Indica strain that originated in California's "Oaksterdam." Known for its sweet, earthy kush aroma, Purple Kush offers a lingering sense of euphoria and deep relaxation. This strain is famous for its vibrant colors and potent effects and is considered one of the top kush strains.

Read Full Description
Purple Kush Feminized
Purple Afghani X Hindu Kush is a pure Indica strain that originated in California's "Oaksterdam." Known for its sweet, earthy kush aroma, Purple Kush offers a lingering sense of euphoria and deep relaxation. This strain is famous for its vibrant colors and potent effects and is considered one of the top kush strains.
Growing Purple Kush feminized seeds
Being a pure Indica, Purple Kush feminized seeds grow into bushy plants that remain relatively low. This makes her ideal for indoor cultivation when you have limited space available vertically. But she can also be grown well in an outdoor setting. Purple Kush plants have a flowering time of around 8 weeks and are ready for harvest mid to late September when grown outdoors.
Purple Kush on averagely yields a moderate weight of 400 Gr. / 14 Oz. indoors and up to 550 Gr. / 19 Oz. outdoors.
Once you've successfully harvested your crop, make sure to properly cure the buds to preserve the colorful flowers by hanging the buds upside down for about a week. Once the curing process has been finalized, store the dried buds in a glass jar to preserve the quality and flavor.
The appearance of the Purple Kush feminized strain
Purple Kush feminized has medium-sized, popcorn-like flowers and a highly dense bud structure.
She distinguishes herself from other Indica hybrids with her stunning colors which, depending on the phenotype, may vary all the way from deep green to a violet purple and dark magenta.
For the cherry on top, the flowers are covered under a veil of crystalline trichomes, giving the colorful leaves a dewy white sheen. Fiery, blood orange pistils complete this stunning display.
The scent and flavor of Purple Kush feminized seeds
There is more to Purple Kush than just its aesthetically pleasing appearance: the buds also have a phenomenal taste.
Initially quite similar to other Afghani strains' earthy, almost sandalwood musk, upon taking a closer look you will certainly detect a sweet whiff of fruity grape.
While smoking Purple Kush the sweet sugary grape-like taste somewhat resembles a sweet dessert wine.
Effects of Purple Kush feminized seeds
Purple Kush is a potent strain that measures about 22% THC and offers the user a powerful, typical Indica high that makes you feel super relaxed and carefree.
Since Purple Kush is able to brighten up even the most gloomy of days with giggles and one of the best body buzzes ever, it's not hard to understand why this strain is a classic.
Purple Kush eases you straight into physical relaxation. While there may be some mental effects, these are generally more of a psychedelic nature than a cerebral one.
Smokers will experience a calming sense of serenity that melts away hyperactive, racing thoughts. The heavy body stone that Purple Kush provides makes it the ideal cannabis strain for bedtime enjoyment.
Give your Purple Kush feminized seeds the best possible start
Whether you're a novice grower or have years and years of experience under your belt: When you've purchased high-quality Purple Kush feminized seeds, you want the best possible results. Marijuana Seed Breeders now offers the Healthy Roots Starter Kit. This kit contains 3 very powerful growth products: Spongepot, Mycorrhiza Mix, and Rhyzobac with added Trichoderma fungi. Indispensable products for healthy growth during the flowering time and a bountiful harvest of your Purple Kush marijuana plants!
Buy Purple Kush seeds at MSB
Many growers have gone before you, but let us tell you again why you should buy Purple Kush at MSB. Aside from providing only the highest quality genetics, we feel it is our responsibility to offer the very best customer service and your wishes are of paramount importance to us.
Placing your order is super easy! And we offer stealth shipping all around the world. Choose your strain, click add to your shopping cart, choose credit card or one of our many payment methods and buy Purple Kush seeds today.
Are you not happy about your marijuana seeds, our shipping, or some of our other products? If anyone has any questions, suggestions, or even complaints, we ask you to simply give us a call or send us an email.
To see what other customers have to say about us, check out our customer ratings on KiyOh. Many of our customers have rated us 5 stars! We encourage you to write a review about your order as well!
Purple Kush feminized seeds are available in a quantity of 5 seeds, 10 seeds, or 20 seeds.

Breeder
Various
CBD Level
Up to 0.5%
THC Level
22%
Climate
Indoor / Outdoor
Yield indoor
400 Gr. / 14 Oz. dry weight per m²
Yield outdoor
550 Gr. / 19 Oz. dry weight per m²
Height indoor
Up to 120 cm / 47 inch
Height outdoor
Up to 160 cm / 63 inch
Flowering time
8 weeks
Indica / Sativa
100% Indica
Harvest Month
September/ October
Grow difficulty
Easy / Moderate

Stress
Pain
Depression
Insomnia
Lack of Appetite