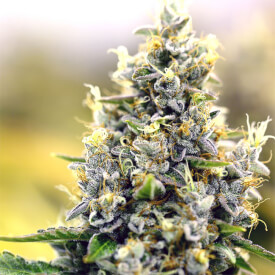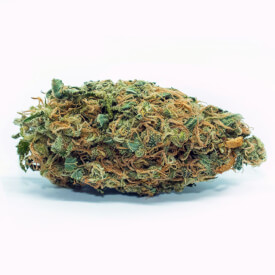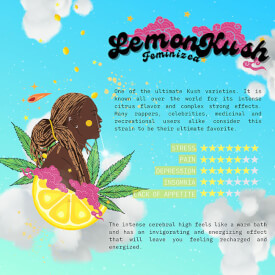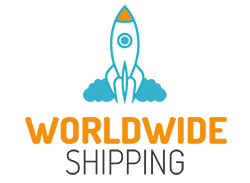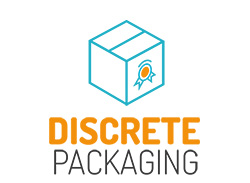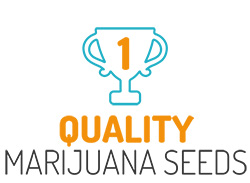 Lemon Kush Feminized
One of the most beloved Kush varieties, comes from a long line of impressive ancestors such as Afghani Indica, South American Sativa, and Lemon G mixed with Master Kush.

Read Full Description
Lemon Kush Feminized
One of the most beloved Kush varieties, comes from a long line of impressive ancestors such as Afghani Indica, South American Sativa, and Lemon G mixed with Master Kush.
The saying goes that when life gives you lemons, you make lemonade. Well... We prefer to light up some Lemon Kush.
One of the ultimate Kush varieties. It is known all over the world for its intense citrus flavor and complex strong effects. Many rappers, celebrities, medicinal and recreational users alike consider this strain to be their ultimate favorite.
Growing Lemon Kush feminized
Another reason why this strain is favored is that it's so relatively easy to grow. This variety thrives in both in- and outdoor settings.
Lemon Kush is perfect for growers with limited space, as plants rarely grow taller than 70-100cm.
While small in stature, she still puts an impressive 500 Gr. / 18 Oz. per m2 in the scale.
This strain loves the sun and a cool breeze. If you do not live in a Mediterranean climate, make sure you offer your Lemon Kush a sunny spot and, after 9 to 10 weeks of flowering, she will reward you with a generous harvest.
The appearance of the Lemon Kush
This short but bushy plant fits in almost every grow area.
The cluster calyxes are spiral-shaped and dark olive green with goldenrod pistils.
Its dense, thick lime green and very resinous buds are almost "nugget" shaped and seem to be lighter than they actually are, due to the thick layer of trichomes.
The scent and flavor of Lemon Kush
Both the smell and the taste of the cannabis are intensely citrusy and almost fuel-like.
Aside from the characteristic Kush scent, the refreshing smell of fresh lemons is such a delight to the senses, that when you close your eyes, you can almost imagine yourself on the Lemon Riviera in Sicily.
An irresistible bouquet of fresh citrus and deep earthy undertones.
In terms of taste, this strain perfectly matches the smell. Delightfully sweet and citrusy with just the right amount of spices and surprisingly smooth smoke that does not irritate the throat.
Effects of Lemon Kush
Lemon Kush is a reliable, powerful hybrid.
The physical effects match its cerebral effects and this strain has a very positive effect on mood.
While the genetics are predominantly Indica, its Sativa influences are undeniable as the buzz progresses.
The intense cerebral high feels like a warm bath and has an invigorating and energizing effect that will leave you feeling recharged and energized.
While this strain is very mellow, it simultaneously has energized and stimulating characteristics. Ultimately the user can expect a sensation of solid relaxation, a physically numbing feeling, and a happy, positive high.
Medicinal benefits of Lemon Kush feminized
Its many healing properties make this strain very popular with medicinal users.
This is mainly due to the smooth yet effective high, which is not too overpowering even for novice users.
The use of this species is often experienced as very effective for headaches, migraines, joint pain, muscle pain, and a host of other discomforts and ailments.
Mentally, those suffering from stress, depression, or mood-related conditions could seriously benefit from using this strain.
Because the pain-relieving effect of this cannabis does not make you drowsy or dizzy, it is a great daytime strain to use as a substitute for generic pain medicine.
Why should you get your Lemon Kush seeds from MSB?
You are looking for quality seeds, experience, and high-level customer service, right? Here at Marijuana Seed Breeders, we have over twenty years of experience. We are 3 seasoned Dutch breeders, who are passionate about breeding, crossing, and growing cannabis seeds. With this high level of expertise, we always have plenty of seeds and new strains with high THC levels.
We only offer high-quality cannabis seeds. If you buy 5 seeds, you will get 5 plants. Of course, we trust you to create the best atmosphere for growing your marijuana seeds and keep the advised flowering time in regard. We also sell a variety of grow supplies to optimize your results when growing your own Lemon Kush strain.
You are important to us!
Whether you're a newbie or seasoned grower, if you have any questions, simply give us a call or send us an email. We pride ourselves on always putting the customer first so your wishes are super important to us. We offer germination instructions with a germination guarantee for your marijuana seeds. If you are not 100% satisfied with your cannabis seeds or any of our other products, please just let us know!
Simply click add to cart, and check out the credit card option or any of our payment methods.
If you want us to keep you posted on what's new and all special offers, please subscribe to our newsletter. To see what other customers have to say about us, check out our customer ratings on KiyOh. We are beyond proud that many have rated us 5 stars!

Breeder
Various
CBD Level
Up to 1%
THC Level
23%
Climate
Indoor / Outdoor
Yield indoor
500 Gr. / 18 Oz. dry weight per m²
Yield outdoor
550 Gr. / 19 Oz. dry weight per m²
Height indoor
Up to 100 cm / 39 inch
Height outdoor
Up to 110 cm / 43 inch
Flowering time
9 to 10 weeks
Indica / Sativa
50% Indica | 50% Sativa
Harvest Month
September/ October
Grow difficulty
Easy

Stress
Pain
Depression
Insomnia
Lack of Appetite