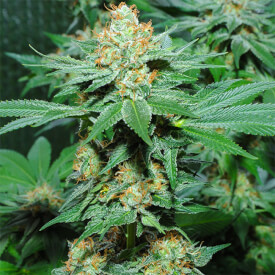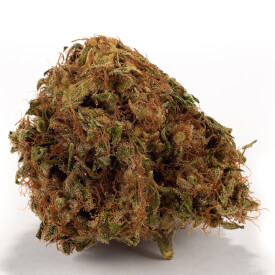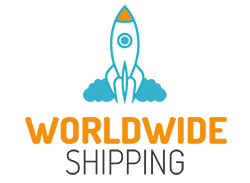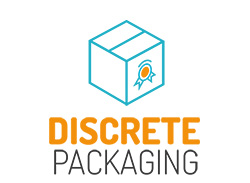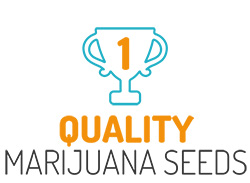 Super Skunk Feminized
Are you just starting to grow your own weed? And are you looking for a strain that's easy to grow, strong and has a high yield? Our Super Skunk seeds are what you're looking for. Super Skunk is the famous Skunk 1 crossed with a Skunk-Afghan strain. Because she is easy to grow and maintain, this is a perfect weed for beginners to grown. What are you waiting for? Order Super Skunk seeds from Marijuana Seed Breeders now!

Read Full Description
Super Skunk Feminized
Are you just starting to grow your own weed? And are you looking for a strain that's easy to grow, strong and has a high yield? Our Super Skunk seeds are what you're looking for. Super Skunk is the famous Skunk 1 crossed with a Skunk-Afghan strain. Because she is easy to grow and maintain, this is a perfect weed for beginners to grown. What are you waiting for? Order Super Skunk seeds from Marijuana Seed Breeders now!
High-quality marijuana seeds
If you order your weed seeds at MarijuanaSeedBreeders.com, we guarantee high-quality seeds. The seeds you order come straight from our Dutch breeders. Therefore you know for sure you get the freshest seeds possible. We offer the highest quality of seeds. That's why every single Super Skunk seed will grow into a plant. At least, if you make sure the soil, temperature, (sun)light, watering, and fertilizers are in order.
Super Skunk strain
Super Skunk weed has a skunky, earthy odor. The tall, massive and pungent buds have a similar earthy, skunky and surprising sweet taste and are covered in crystals. While smoking Super Skunk feminized, you will feel a relaxed body high and a stoned feeling. Smoke it with a bong or a joint and enjoy the effects of Super Skunk. It will make you feel relaxed and happy; the perfect marijuana to smoke while you're chilling with your friends.
The breeders of MarijuanaSeedBreeders.com
At Marijuana Seed Breeders we work with multiple breeders. Three, in total. Together they have more than thirty years of experience. By combining their efforts, we can offer our customers a wide variety of marijuana seeds. Every breeder has his own high-level of expertise. They can breed, cross, develop and grow new strains. Your seeds will come straight from our breeders. Therefore you don't have to worry that we are selling old stock. And another plus: every time you will shop at our seedbank, we will have new strains for you to discover.
THC and CBD content
Super Skunk feminized is a Sativa dominant strain. It consists of 80% of Sativa and 20% of Indica. Your weed from our Super Skunk seeds will have a THC level up to 20% and a CBD content of 0,3%. Enjoy your relaxed and happy high.
Growing Super Skunk seeds indoors and outdoors
The Super Skunk strain is easy to grow. It can be grown in a SOG (Sea of Green) or a SCROG (Screen of Green). Of course, you can also decide to grow it in a greenhouse or outdoors. The yield of our Super Skunk feminized is amazing and will give you an astonishing harvest time and time again.
Yield and height
When grown outdoors, the Super Skunk strain can grow up to 210 cm /83 inch, with a yield of 750 Gr. / 26 Oz. dry weight per m2 11ft2. When grown indoors, you can expect a plant of about 120 cm / 47 inch. The yield will be about 500 Gr. / 18 Oz. dry weight per m2 / 11ft2.
Mold-resistant Super Skunk
Super Skunk feminized is resistant to pest and bugs. As we told before, she can grow anywhere. That is why we recommend this strain for beginner growers. Because she is mold resistant too, it's a great strain to grow in a greenhouse. The best way to create the ultimate taste and growth is on soil with mycorrhiza and bio-fertilizer, which you can find in our webshop too.
Can we help?
We assume you have a lot of questions when you have decided to grow your own weed. We just want to let you know we are here to help. Do you want to know if it's easier to grow the Super Skunk strain indoors or outdoors? Or if it's better to grow in a SOG or SCROG? Of which fertilizer is the best to choose? Just send us an email or give us a call. We will answer your questions as soon and best as we can. We love to help and keep our customers satisfied. Order your Super Skunk seeds now at MSB.

Breeder
Creator
CBD Level
Up to 0.3%
THC Level
20%
Climate
Indoor / Outdoor
Yield indoor
500 Gr. / 18 Oz. dry weight per m²
Yield outdoor
750 Gr. / 26 Oz. dry weight per m²
Height indoor
Up to 120 cm / 47 inch
Height outdoor
Up to 210 cm / 83 inch
Flowering time
9 to 10 weeks
Indica / Sativa
20% Indica | 80% Sativa
Harvest Month
September / October
Grow difficulty
Easy

Stress
Pain
Depression
Insomnia
Lack of Appetite