What are the Best Strains for Sex?

[Male & Female Arousal]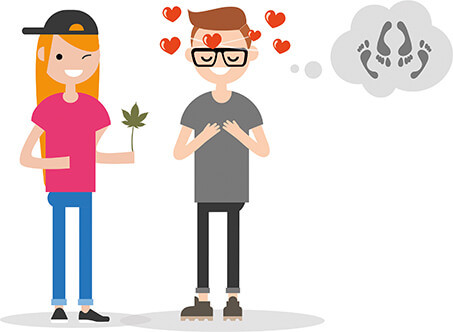 This article covers the best strains for sex.
In this post you will learn:
The benefits of using weed for sex
How you select the right strain
Our winner
And much more
Let's dive right in
Quick Overview:
Selecting the best strains for sex
Blue Dream

Feminized


Full-body relaxation
Strong revitalizing effect

Cottonmouth and dry eyes
Be careful when exercising those Kamasutra positions, drowsiness may occur!

Our Rating:

Buy Blue Dream Go to Review

Green Revolution

Feminized


Great cerebral buzz
Reduces (performance) anxiety

Sleepiness when it wears off
Makes you thirsty

Our Rating:

Buy Green Revolution Go to Review

Original Haze

Feminized


Euphoric, stress less high.
Spicy scent and full Sativa taste

Energizing effect is less suitable for nighttime
May cause paranoia and/or anxiety if you are not used to 100% Sativa

Our Rating:

Buy Original Haze Go to Review

Power Plant

Feminized


Uplifting, euphoric sensations
Great scent and aroma

Incredibly powerful, maybe too intoxicating for some
Keep some water close, gives you a dry mouth

WINNER!

Our Rating:

Buy Power Plant Go to Review
Cannabis for arousal - a controversial topic
Aphrodisiacs or lust enhancers have been around for centuries. We have all heard that oysters will kick off a night of fireworks but if those slippery suckers don't float your boat, let's investigate an alternative: marijuana.
Marijuana is considered to have aphrodisiac properties since the days of old and was often used for this purpose.
While there is limited scientific research available to prove the correlation between marijuana and sex, it still remains one of the most controversial topics to this date.
Psychology Todays' Michael Castleman, who has been reporting on sex research for over 3 decades, recently held an informal survey among his readers, with rather surprising results.
While some respondents said it was the best thing since sliced bread, others claim it led to a state of lethargy and were not interested in conducting any sexual activity whatsoever.
Subsequent studies of various other parties have also shown that weed has wildly contradictory effects on sex.
That being said; what we do know is that this miraculous plant will intensify sensations, ease your mind, loosen your inhibitions and enhance overall intimacy between the parties involved.
So whether your job is stressing you out, causing you to be as taut as a bowstring, you are looking to reignite the fire in your long-term relationship or simply have to muster up some foggy courage for a big night with that (new) special someone, introducing marijuana into your sex life can offer some serious benefits!
What are the benefits of using marijuana for sex?
A lot of the health problems we face could be directly correlated with stress and you might not even realize it.
Cannabis helps us reduce stress, anxiety, and feeling overwhelmed by our everyday lives.
Eliminating or even reducing these disturbing factors from your life will also have a positive effect on what's going on in the bedroom.
Feeling more laid back, confident and moving past performance anxiety, will contribute to an overall more enjoyable experience.
Heightened sensitivity, for instance, is another major area where cannabis can help.
The enhanced sensitivity and tingly sensation make the body much more susceptible to touch which will feel like the whole body is an erogenous zone.
Enjoying the natural effect of cannabis in your sex life can also lead to completely new insights into your sexuality.
The safe, respectful and careful use of marijuana can open important gateways for a healthy sexual exploration.
Perhaps the biggest benefit of marijuana is that it does not come with the risks and often unpleasant side effects of chemical libido enhancers you find at your local pharmacy.
What do you need to know before introducing marijuana into your sex life?
Marijuana is a psychoactive drug and different people react differently to it. So, especially if this is your first time using the substance, it's important to start with a low dosage, go slow, and take some precautions to make sure you have the most enjoyable and safe experience possible.
Maybe this goes without saying but make sure everything you do is consensual.
And keep in mind "different strokes for different folks" (pun totally intended) only do what feels right and always be aware of your partners' needs and desires.
This includes does and don'ts among sexual acts. Since marijuana has a disinhibition effect and you don't want to overstep any boundaries, it's best to discuss this before lighting up the doobie to make sure you are both on the same page.
Male Arousal
While some men will find that cannabis leads them to get aroused faster and last longer, remember that dosage is key!
While the perfect amount may enhance your stamina and overall performance, it's hard to keep your head in the game, or rather with your partner, when your mind is wandering off to infinity and beyond.
Female Arousal
For women, it is said that the dose does not factor in that much. I dare to disagree! Overdoing it with a heavy Indica is bound to end the night prematurely and this time it won't be HIS fault...
The sight of an unconscious, drooling woman has never made anyone wild with desire so, keep it sexy and don't exaggerate.
Selecting the Best Strains for Sex - the Reviews
As previously mentioned, Indica strains have a "stoned" effect on the body and mind. Which is great, if you are spending a quiet evening on the couch with a pint of B&J or watching South Park reruns with your buddies.
However, that "Stoned to the bone" state, might be somewhat less desirable for wooing your conquests, let alone for performing some "hard" labor.
Although the Indica causes your body to relax and ease all kinds of ailments, the ideal strains for sex are ones that maintain mental clarity while giving you a relaxing body high.
I think the cerebral invigoration that Sativa provides, is therefore the best option for the job.
Since a 100% Sativa can cause you to be "too" out of it, I have opted for Sativa-Dominant strains that contain just enough Indica in them to maintain its relaxing properties.
I have tested and approved a variety of strains which I think you will find extremely satisfactory for this particular purpose.
Mind you I've kept my reviews professional and slightly aloof since A) This is not Cosmopolitan and B) my supervisor has to approve this, and I don't want things to be awkward at the coffee corner... 😉
Power Plant Feminized review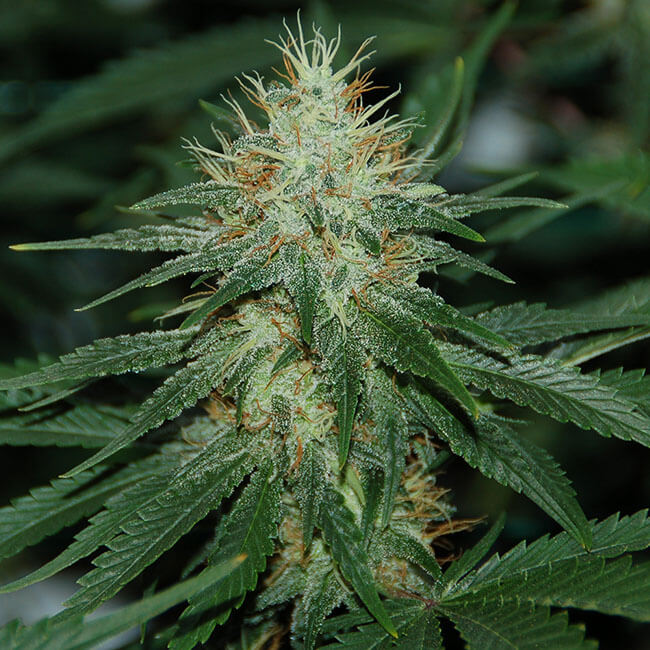 ---





---





Light up the fireplace and pull out the bearskin rug because this Sativa-dominant strain is going to knock your socks off! The scented candles you just lit are no match for Power Plant's seductive earthy sandalwood fragrance and it's spicy almost peppery taste is a sure recipe for things to heat up rapidly.
The strong Sativa properties (90%) in this strain ensure an uplifting almost euphoric head high which will linger for a long time. It makes you feel happy, relaxed and super talkative. I recommend seizing this chance to have some deep and meaningful conversations about your feelings and I guarantee you will be perceived as Don Juan himself!
Power Plant gives you lots of energy, so nothing is standing in your way of a truly epic night and even going for a second (or third or fourth...) round.
Uplifting, euphoric sensations
---
Gives you lots of energy
---
Great scent and aroma
Incredibly powerful, maybe too intoxicating for some
---
Keep some water close, gives you a dry mouth
---
May cause anxiety to those not used to such a strong weed
Original Haze Feminized review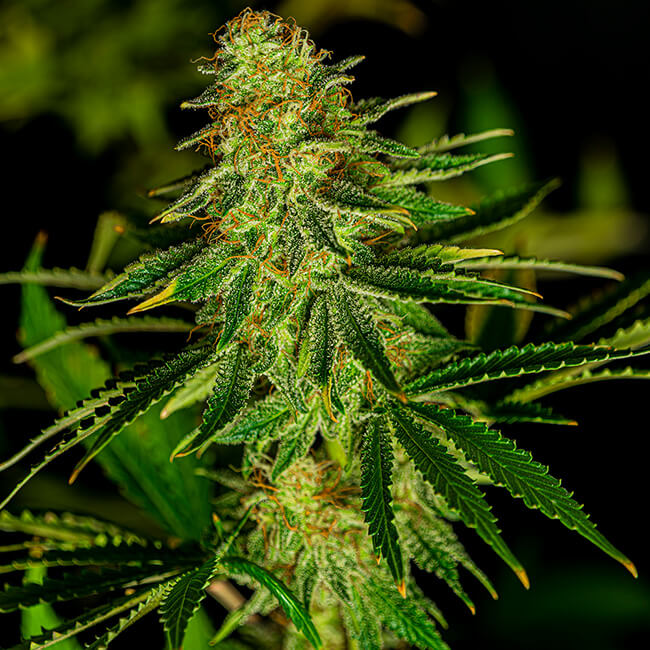 ---





---





Can't sleep but don't want to wake your partner? Head to another room for some porn and rub one out. Original Haze is the perfect companion for a little quality me-time. It has a very "up" lifting effect that will help you in wrapping things up smoothly.
The earthy-sweet taste, complete with fresh lemony accents works very mood-enhancing for a ménage à un. Its pungent odor is very easy to recognize, lifts more than just your spirits and will contribute to giving you the (second) best feeling in the world.
Prepare to raid the fridge afterward for a midnight snack since this weed will give you one serious case of the munchies.
Euphoric, stress less high
---
Provides a lot of energy
---
Spicy scent and full Sativa taste
Energizing effect is less suitable for nighttime
---
Makes you hungry enough to eat a horse
---
May cause paranoia and/or anxiety if you are not used to 100% Sativa
Blue Dream Feminized review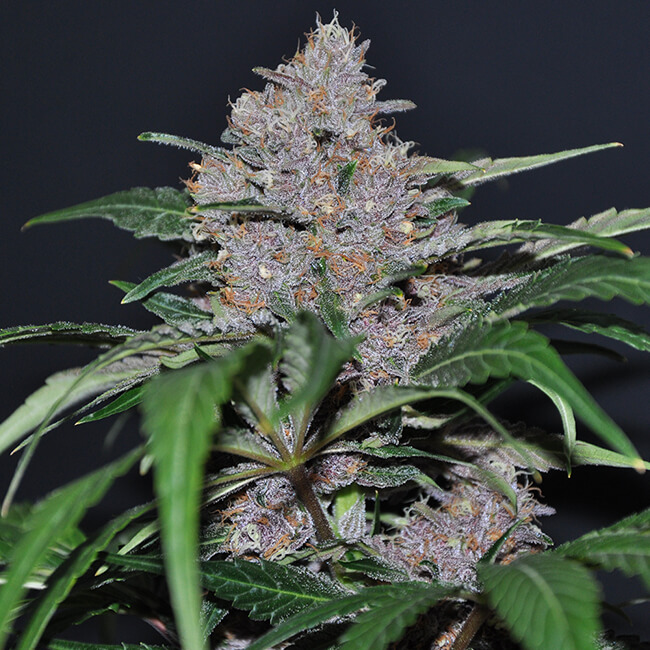 ---





---





Brace yourself for some next-level nookie! If you are planning on making a favorable impression on someone, this is the strain for you.
The strong Sativa properties provide you with a balanced full-body high and blissful lingering head high, which will gently ease you into a serene sense of euphoria and will last a long time. Bring out that family pack of Trojans.
Blue Dream stimulates your creativity so dust off the old Kamasutra or invent some frisky new positions of your own.
Enjoy the sweet berry taste and surrender to the warm and fuzzy feeling after (smoking this weed).
Full-body relaxation
---
Strong revitalizing effect
---
The quintessential sweet blueberry flavor
Be careful when exercising those Kamasutra positions, drowsiness may occur!
---
If you are prone to paranoia it may be too much for you
---
Cottonmouth and dry eyes
Green Revolution Regular review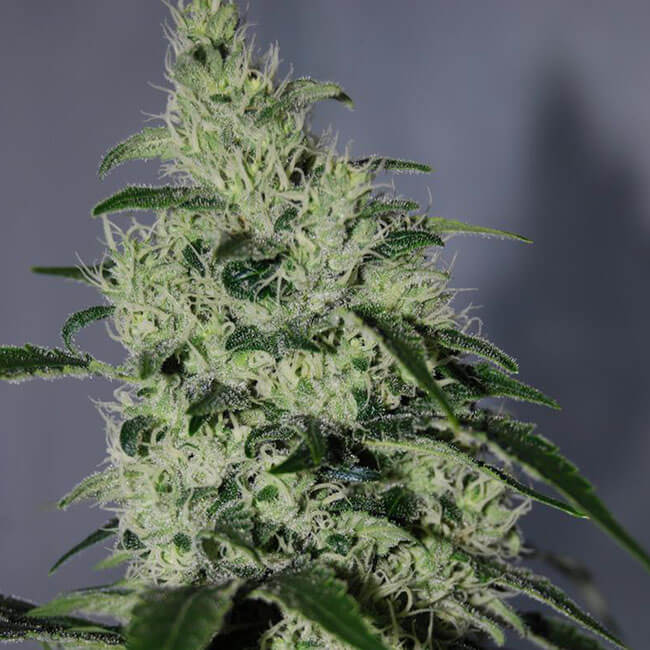 ---





---





Get ready for some serious Netflix and chill. Nothing increases your odds of a night filled with passionate "romance" like a few hits of Green revolution and putting on the Notebook (yeah, I know but trust me on this one 😉)
The smooth cerebral buzz that will occur after only a few hits will melt away your performance anxiety and halfway through you will feel so at ease you will have completely forgotten your concerns about how you are ever going to live up to that bloody Ryan Gosling.
The perfectly balanced Indica component in this strain, which effect sets in after a few minutes make your body feel completely relaxed.
Thus far, the effects were everything I hoped for and expected of this strain. The only thing I wasn't thrilled about was the faint garlicky taste. I popped a lot of Altoids that night, even though my date assured me the garlic wasn't detectable in my breath. Still, I must deduct some points for that but otherwise great strain for some quality one on one time on the couch.
In case you were wondering, no, he did not have to sit out the entire Notebook that night... 😊
Great cerebral buzz
---
Nice, mellow body high
---
Reduces (performance) anxiety
Slight garlic taste. not a fan of that
---
Makes you thirsty
---
Sleepiness when it wears off
Final thoughts - what are the best strains for sex?
For my final thoughts: were my orgasms mind-blowing?
Well of course, but they usually are.
Did they make me last longer?
Not noticeably.
Then again, I didn't set an egg timer.
So, were there any real benefits to infusing marijuana into my sex life?
Hell yes!
The Green Revolution helped with my back pain, consequently allowing me to get more "creative" in my overall routine and even do a bit of heavy lifting.
The Power Plant gave me the energy to keep the party going even though I had just finished a 60-hour workweek.
The Original Haze… Well, let's just say there is hope for all the singles out there 😉 It made ordinary sensations feel much more intense, so I am certainly planting a batch of those babies next grow.
The Blue Dream offered such a tranquil, yet euphoric high that I forgot all my troubles and really stayed in the moment to enjoy the action.
If I must pick a favorite at this time, it would be the Power Plant because it gave me so much energy and really made me feel like I connected on a whole different level, both physically and emotionally.
However, what works for me doesn't necessarily have to bring out the tiger in you, so I suggest you give them all a try when the mood strikes and get back to me.
I would love to hear your thoughts!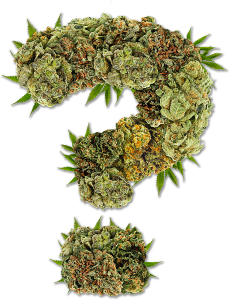 PICKING THE RIGHT STRAIN
We hope this guide helped you picking the right strain for your next growth.
Did you know that you can use Marijuana for many purposes?
We wrote a guide in which you will learn everything you need to know to help you picking your best weed strain(s).
The difference between Indica, Sativa, Ruderalis & Hybrids
What is THC, CDB? What are Terpenes?
Picking the right strain for the right purpose
Lots More
Learn to pick the best weed strains!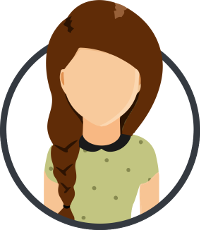 Article by:
Educated by one of the best breeders in the Netherlands, I chose to combine my passion for writing with the fascinating world of cannabis cultivation. What are the best strains for which occasion, what are the effects, and how to use responsibly? Let me take you on a journey.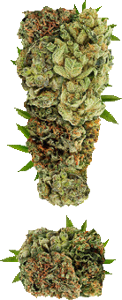 Did you like this?
Sign up today and be the first to receive updates and special offers from our breeders.
Subscribed successfully
Happy growing,
Bob