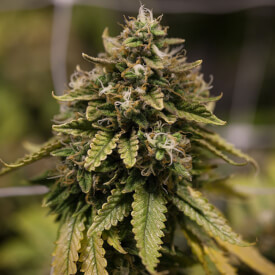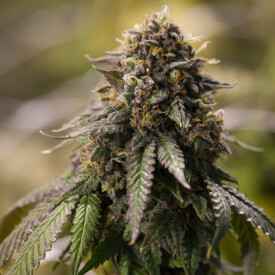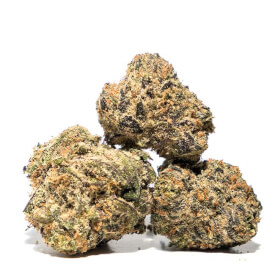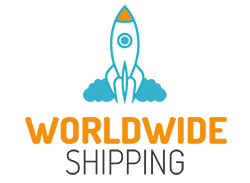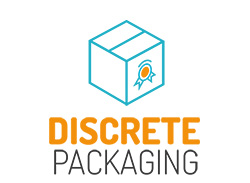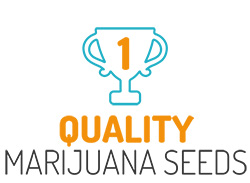 Exotic Kush Feminized
Let us introduce you to Exotic Kush - a new, potent, and sweet addition to our collection of high-quality seeds. This 100% indica cross between Mango and Confidential OG is a must-try for all kush fans out there.

Read Full Description
Exotic Kush Feminized
Let us introduce you to Exotic Kush - a new, potent, and sweet addition to our collection of high-quality seeds. This 100% indica cross between Mango and Confidential OG is a must-try for all kush fans out there.
The Exotic Kush seeds produce plants that are easy to grow and buds that will take you on a trip to a different dimension. This strain is not for first-time or novice users, as the high THC levels (23%-25%) might be too much for the untrained body and mind.
On the other hand, if you have some experience under your belt and consider yourself a medium to a heavyweight who enjoys strong hits, then the flavorsome Exotic Kush is just for you.
Exotic Kush Strain by The Kush Brothers
The Exotic Kush strain is a creation of the Kush Brothers. This Spanish-based team of breeders specializes in creating high-quality strains. They do so by combining old-school legacy strains with new and promising ones. As they are constantly working on finding new and exciting combinations, the seeds from the Kush Brothers are a never-ending source of surprise and joy.
There are many reasons to get excited about the Exotic Kush strain. This powerhouse of a strain makes you feel calm and relaxed while keeping your mood and spirits up. As this is a very powerful couch-locker, Exotic Kush works very well in the evenings.
The strain is so strong that one or two hits are enough to feel the first results. Next to intense relaxation, you will also experience some giggles and happy thoughts. You might also experience some moderate munchies, but you should be able to control them.
The joy of this strain doesn't stop with its effects. The taste and smell are very sweet and fruity, thanks to the Mango genetics. The smoke carries a hint of old wood and a note of earthiness but is relatively discrete when compared to many other high-THC strains.
If you consume Exotic Kush in large quantities, you will very much feel the psychoactive effects of this strain.
Some people enjoy this nearly out-of-this-planet experience Exotic Kush provides. Yet those more prone to anxiety should be aware of the potential for paranoid thoughts creeping in when they use too much. This is why it's so important to "start low, go slow."
Growing Exotic Kush Feminized
Growing Exotic Kush feminized seeds is easy. The plants are highly resilient to fungi and pests, and the strain can be grown indoors and outdoors.
Expect the growing cycle to be quicker than most other strains - the flowering time is only 7 to 8 weeks! Despite the short flowering time, Exotic Kush is a very prolific strain. The indoor yield is 500 gr (18 OZ.) of dry weight per M2, whereas outdoors, it can reach up to 900 gr (32 OZ.) per M2.
Plants grown from Exotic Kush seeds will grow quickly. They are not very tall (100 cm (39 INCH) indoors and 160 cm (63 INCH) outdoors). Instead, they are bushy and delightful to look at, as they produce many flowers. The flowers carry a pleasant, fruity smell that does not get lost once the product is dry. Remember, if you grow indoors, you will need a carbon filter if you don't want the smell to fill up your whole place.
If you decide to grow Exotic Kush weed outdoors, the harvest time in the Northern Hemisphere will come in September.
Growing from Exotic Kush seeds is very easy. Exotic Kush plants can withstand fluctuations in nutrition, meaning you only have to be careful about keeping the temperature stable and warm. This makes our Exotic Kush seeds an excellent choice for your first grow.
Exotic Kush Feminized seeds for sale
We have made sure to have plenty of Exotic Kush feminized seeds stocked and ready for sale, as they are a first-time grower's dream. If you like potent indica strains and feel ready for your first harvest, starting with Exotic Kush is an obvious choice.
Here at Marijuana Seed Breeders, we know good seeds when we see them. Exotic Kush weed is a creation brought to us by Kush Brothers, whose passion, knowledge, and experience match our high standards. After trying it ourselves, we knew we had to add it to our carefully curated selection.
If you have some growing experience but would still like to work with an easy yet potent strain, you will find lots of joy in growing Exotic Kush plants. With a speedy flowering time and minimal everyday needs, you may want to consider having some extra seeds at hand for easy grow down the line. Remember that it can take up to 5 years before good quality seeds (like ours) expire.
We also have you covered if you want to explore some classic Kush strains first and don't mind a longer flowering period. Consider trying our OG Kush, Purple Kush, or Lemon Kush - all strong and impressive classic Kush strains.

Breeder
Kush Brothers
CBD Level
Up to 0.5%
THC Level
23 to 25%
Climate
Indoor / Outdoor
Yield indoor
500 Gr. / 18 Oz. dry weight per m²
Yield outdoor
900 Gr. / 32 Oz. dry weight per m²
Height indoor
Up to 100 cm / 39 inch
Height outdoor
Up to 160 cm / 63 inch
Flowering time
7 to 8 weeks
Indica / Sativa
100% Indica
Harvest Month
September
Grow difficulty
Easy

Stress
Pain
Depression
Insomnia
Lack of Appetite