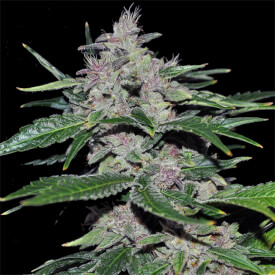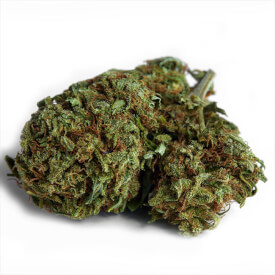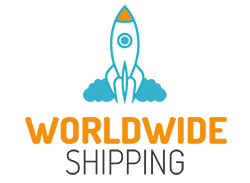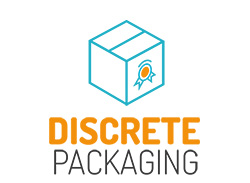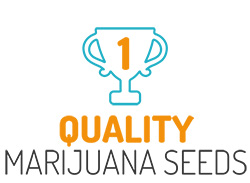 Zkittlez Feminized
This candy-flavored Indica-dominant cross between Grape Ape X Grapefruit is a very powerful cannabis strain with THC levels of up to 23%. Zkittlez's feminized primary quality is the fact that it is bursting with fruity flavors such as citrus combined with grapefruit and lots of sweet berries and grapes.

Read Full Description
Zkittlez Feminized
This candy-flavored Indica-dominant cross between Grape Ape X Grapefruit is a very powerful cannabis strain with THC levels of up to 23%. Zkittlez's feminized primary quality is the fact that it is bursting with fruity flavors such as citrus combined with grapefruit and lots of sweet berries and grapes.
The thick colas vary in hues of light green and ooze a wonderful scent of sweet summer fruit. The effects of both parents present themselves in Zkittlez in the form of a smooth and versatile high.
Growing Zkittlez feminized seeds
Grow Zkittlez feminized indoors or outdoors in a warm, humid climate. Growers that want to fully bring out the bud's purple hues should expose their crop to cold (not freezing) night air just before flowering starts.
Zkittlez has a relatively short growth period but can grow quite a bit taller than you would expect from an Indica dominant cannabis strain. Zkittlez has an average flowering time of between 8 and 10 weeks.
When it comes to yield, expect around 400 Gr. / 14 Oz. dry weight per m² indoors and 500 Gr. 18 Oz. dry weight per m² outdoors.
The appearance of the Zkittlez feminized strain
Zkittlez has thick and chunky flowers in a variety of green and purple hues, with vibrant orange pistils sprinkled in between. The stunning purple hues in this cannabis strain are the result of high concentrations of anthocyanin pigments.
The buds have that quintessential Indica structure: tight and dense with tiny leaves. To top that off a thick layer of cloudy white trichomes that breeders so desire.
Zkittlez's many well-developed side branches make it desirable to support the branches so that your plants don't break down under the weight of the buds.
The scent and flavor of Zkittlez feminized seeds
It's Zkittlez's truly unique and delicious fragrance that really makes this marijuana strain stand out. Zkittlez, like its almost namesake candy, makes you taste the rainbow in all its greatness.
It supports distinct notes of grapes and sweet forest berries as well as more sour notes like lemon and grapefruit.
Effects of Zkittlez feminized seeds
Zkittlez comes on quickly. While at first, boosting a sense of mild euphoria, its other cerebral effects tend to be subtle and the strong Indica properties of this strain focus mainly on the body. While this relaxation generally doesn't knock you out, it will almost certainly strip the user of any motivation to complete his to-do list. As the buzz progresses experience a deep sense of serenity and calmness. Because of its mellowing effects, enjoy Zkittlez during relaxing activities in the late afternoon or evening.
Medicinal benefits of Zkittlez feminized
Zkittlez provides the user with a wonderfully relaxing high that pleasantly numbs the body. These positive effects make it a favorable strain for medicinal use for e.g. treatment of (chronic) pain, lack of appetite but also for mental issues such as stress and anxiety. The high level of Indica makes Zkittlez a great option for those prone to paranoia.
Why should you get your Zkittlez from MSB?
You are looking for quality seeds, experience, and high-level customer service, right? Here at Marijuana Seed Breeders, we have over twenty years of experience. We are 3 seasoned Dutch breeders, who are passionate about breeding, crossing, and growing cannabis seeds. With this high-level of expertise, we always have plenty of seeds and new strains with high THC levels.
We only offer high-quality cannabis seeds. If you buy 5 seeds, you will get 5 plants. Of course, we trust you to create the best atmosphere for growing your Zkittlez marijuana seeds and keep the advised flowering time in regard. We also sell a variety of grow supplies to optimize your results when growing your own Zkittlez strain.
You are important to us!
Whether you're a newbie or seasoned grower, if you have any questions, simply give us a call or send us an email. We pride ourselves on always putting the customer first so your wishes are super important to us. We offer germination instructions with a germination guarantee for your marijuana seeds. If you are not 100% satisfied with your cannabis seeds or any of our other products, please just let us know!
Simply click add to cart, and check out the credit card option or any of our payment methods. If you buy your Zkittlez seeds today we promise you, you will never want to order weed seeds at another seed bank ever again!
If you want us to keep you posted on what's new and all special offers, please subscribe to our newsletter. To see what other customers have to say about us, check out our customer ratings on KiyOh. We are beyond proud that many have rated us 5 stars!
You can buy Zkittlez seeds in quantities of 5 seeds, 10 seeds, or 20 seeds.

Breeder
Various
CBD Level
Up to 0.8%
THC Level
23%
Climate
Indoor / Outdoor
Yield indoor
400 Gr. / 14 Oz. dry weight per m²
Yield outdoor
550 Gr. / 19 Oz. dry weight per m²
Height indoor
Up to 150 cm / 59 inch
Height outdoor
Up to 220 cm / 87 inch
Flowering time
8 to 10 weeks
Indica / Sativa
60% Indica | 40% Sativa
Harvest Month
September/ October
Grow difficulty
Easy / Moderate

Stress
Pain
Depression
Insomnia
Lack of Appetite