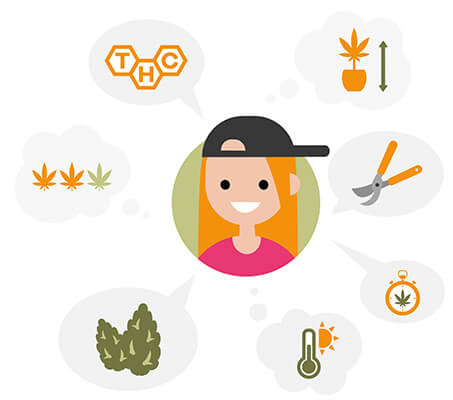 If you've read our step by step growguide for indoor growing, you already know that indoor growing offers lots of opportunities and benefits.
But to make this operation go as smoothly as possible, you naturally also want to know what kind of seeds are most suitable.
In this article the best indoor strain for beginners you will learn:
Which marijuana strain would be the most suitable for you
The most pivotal aspects of making your decision
Equations between various varieties
Let's begin!
What do you need to know before starting to grow your indoor weed?
The fact that the outdoor season has ended does not necessarily mean that you have to stop growing. Indoor seeds offer a wide variety of options. You now have full control over all factors for which you normally depend on the weather/climate; growth/flowering period, light cycle, etc.
What are the things you should pay attention to when purchasing indoor seeds and what factors are important to you? What kind of yield are you expecting? It is quite a difference whether you grow in the stairwell closet or have a full-fledged greenhouse at your disposal. Are you planning on growing for medicinal use or to chill out with your friends? Each strain has its own characteristics and qualities.
Key determinant factors to aid you in finding the perfect strain to suit your needs
One of the main aspects to consider is whether you prefer an Indica or a Sativa or, in layman's terms: Stoned versus high.
Indica, which originates from the Hindu Kush mountains of India, is believed to have a relaxing effect on the user. Sativa has a more energizing effect, while the hybrid is a combination of the two.
Indica's are compact and chunky, with dense, heavy, fragrant buds. Indica buds tend to grow in clusters, with varying amounts of space (known as 'internode space') between each cluster. The effect of Indica is generally classified as a 'stone', meaning that it is more centered on the body. It may enhance physical sensations such as taste, touch, and sound. It has a relaxing effect - mentally and physically - and maybe soporific in larger doses.
Indica plants have a significantly shorter flowering time than Sativas. This is because their original natural habitat forced them to flower more quickly to avoid bad weather and low temperatures when winter sets in. Because of this, they tend to flower faster in order to still complete their full life cycle.
Sativa strains tend to contain higher levels of THC, the primary psychoactive component in marijuana. Sativa-dominant strains are much more likely to promote energy and creative thinking.
Given the same conditions, Sativa's grow taller than Indica's and have a longer flowering period. Also, Sativa buds tend to grow larger than Indica, as they run along the length of a branch instead of clustering around the internodes. However, they will usually weigh less than Indica when dry, due to their lower density.
Sativa plants have a longer flowering time; they originated from areas with higher temperatures and longer days. In the original climate, the change in light during the seasons was minimal, so these types of plants tend to bloom slowly, which normally takes more than 12 weeks.
Despite their lower weight and potentially longer flowering time, Sativa's are valued by many growers for their 'high' effect. This high may be characterized as cerebral, energetic, creative, giggly, or even psychedelic. It is less overpowering than the Indica 'stone', and less likely to send the user to sleep. Sativa strains are especially popular for parties or social gatherings but that probably doesn't require any further explanation *wink wink*
Hybrid strains contain a mix of Sativa and Indica genetics and, depending on their lineage, can take on characteristics from both strain families
While both species and their corresponding properties are represented in the hybrid strain, we often see that one of the parentages prevails in which case we will indicate the strain as Indica- or Sativa dominant.
And, last but not least: Autoflowering or Ruderalis. My personal favorite when it comes to indoor growing seeing that this variety is super easy to grow since it requires very little care and, as the name suggests, will start to flower automatically when the plants reach a certain level of maturity, rather than depending on any light cycle.
Height is another crucial element to consider since "the sky is the limit" obviously doesn't apply when growing indoors. Luckily there are various methods such as topping, fimming, pruning, scrogging, and Sogging you can use to control the height of your plants. However, not all strains will respond equally well to those treatments. But I will elaborate on this in a different post.
Yield Means the harvest per plant or per square meter. Every marijuana grower wants to know how they can get the best yield possible. After all, we grow not only for the love of growing but also for that sweet bud at the end of the growing season. It's also in your best interests to be able to weigh the cost and return of growing before you spend a lot of dough. In other words, you want to see if you're going to get your money's worth. After all, when you've poured your heart and soul into this project you definitely want something (a not-so-little green bag perhaps?) to show for it.
When you're growing indoors, Lighting is the name of the game. If your plants receive the proper amount of light, they will grow to their fullest extent. There are various light setups to choose from in various price ranges. Before investing a large chunk of your 401K, it would be wise to look at what you need. If you are just growing to support your own recreational use a 600W HPS will suffice. If you are planning to throw a Bob Marley themed party for the entire neighborhood, well, that's a whole different story.
THC/CBD
Tetrahydrocannabinol, or THC, is the cannabinoid most associated with the psychoactive and intoxicating effects of cannabis. Understanding THC potency can be helpful in gauging the level of psychoactive sensation you may experience.
A product's THC potency is expressed as a percentage. For instance, a product that is labeled 15% THC means that THC makes up 15% (or 150 milligrams per gram) of the total cannabis content.
Cannabidiol, or CBD, is another of the cannabis plant's active cannabinoids. Consumed on its own, CBD generally has no intoxicating effect and might even counteract the workings of the THC.
Growing difficulty
If you are a newbie to marijuana cultivation you might want to start off with an easy strain. After all, you wouldn't take on Everest on your first climb, would you? Strain difficulties are categorized as Easy, moderate, and difficult. Difficult strains, in comparison to easy/moderate strains, are strains that need more thorough care. They get stressed easier when exposed to irregular watering or when not placed in an entirely darkened space.
They are sensitive to oscillations in ph. value and even more to mold and other illnesses. Yikes...
Also, they are to be fed highly conscientious. Beware of over-and undernourishment.
Purpose (medicinal/recreational)
If you are growing marijuana for medicinal reasons, I would advise going with an Indica strain. Indica's are effective in treating muscle cramps due to, for example, multiple sclerosis, Parkinson's disease and work well against chronic pain, arthritic and rheumatic stiffness and inflammation, insomnia, anxiety, and related conditions.
Sativa varieties have a higher THC content and a little less CBD. This provides a more energetic "high" effect that is perceived both mentally and physically.
Sativa is considered the quintessential recreational weed variety for getting high as a kite on a night out on the town with your friends (or so I've heard 😉).
However, this is not to say that they do not offer some unmistakable medical benefits. It can serve as an antiemetic and is a most effective way of treating nausea (for instance caused by chemotherapy or HIV / AIDS medication), lack of appetite, migraine, depression, chronic pain and other similar symptoms.
Hybrid cannabis strains are the best of both worlds and combine the effects of Indica and Sativa. This is advantageous for both patients and recreational users. Adding Sativa genetics to a strain that is primarily Indica can support mental clarity and reduce the calming effects. Adding Indica genes to a Sativa-dominant species reduces the tendency to nervousness, a trait that pure Sativas naturally have.
In short, the difference between medicinal and recreational cannabis strains depends entirely on the needs of the user. All cannabis can be used for medicinal and recreational purposes.
Setup
How will you be growing? It's also important to remember that soil setups can vary greatly (in terms of yield expectations) from hydroponics setups. Soil growing has a lower potential yield, but the process is easier overall, so the chances of maximizing your yield are higher.
Growing hydroponically, in short, implies that you are growing on a soil-less setting such as peat moss, rock wool, or coco which you water with a nutrient solution.
One of the main benefits of this set up is the explosive growth of your plants. However, Hydro growing has proven to be less forgiving. One small error in, let's say, the PH value of your water or a tiny miscalculation with the number of nutrients could easily ruin your entire crop in less than 8 hours.
Selecting the perfect strain for your needs
Now that you have completed your crash course "basic marijuana 101" you will probably have a pretty good idea of what you are looking for in a strain. So, let's have a look at some of the strains I've picked out for your first indoor grow and how all the factors we just discussed apply to them.
I've put the focus on growing difficulty, the shortest flowering period, and the highest yield as well as my personal (not entirely) objective experience with them.
Northern Lights Feminized review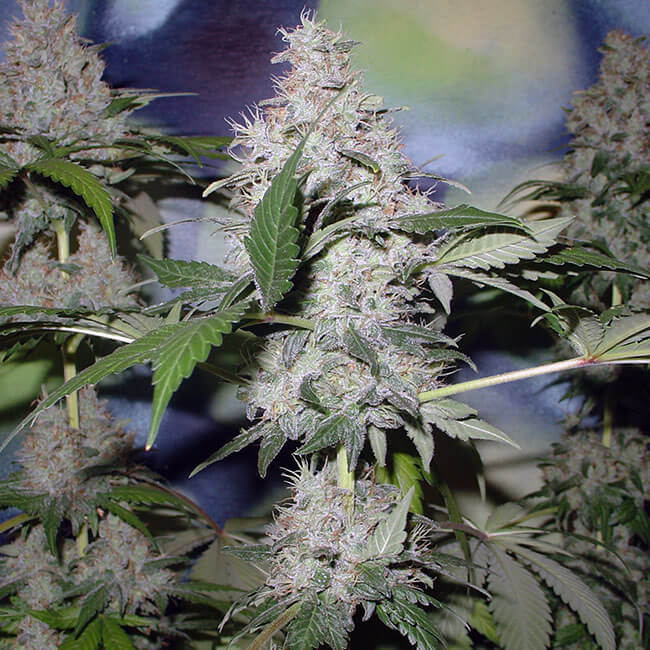 ---





---





Another contender that had to make it to my list is Northern Light. The Indica dominant strain that originated in California and later formed the foundation for most Dutch species is one of the most prominent cannabis strains known to the 420 community today. Growing the relatively short (110 centimeters / 43 inches) was a breeze and the unusually short flowering period of just 8 weeks does not detract from an impressive harvest of 500 GR /18-ounce dry weight per m² with a 600W HPS
Due to its strong Indica properties, I used this strain as a nightcap rather than for a social occasion. And boy did that work like a charm! After only a few puffs of the pungent earthy, yet pleasantly sweet and spicy, smoke I felt all my apprehensions and daily burdens fade away, leaving me in a delightful dreamy state before drifting off into an equally blissful sleep.
Not the most entertaining weed but if you are suffering from insomnia or simply cannot stop brooding, definitely 5 stars.
Very fast grower
---
Great for insomnia
---
Very decent yield
Distinct flavor
---
Knocks you out quickly
Blue Dream Feminized review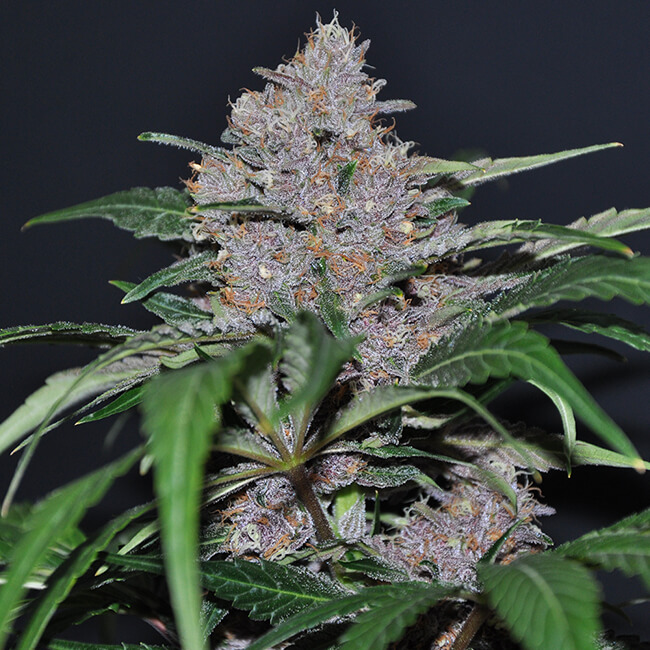 ---





---





Another Sativa-dominant strain. This one was a little harder to grow and maybe less advisable for a novice grower, but to me, totally worth the extra effort when I looked at these 160 centimeters (63 inches) high beautiful plants. The yield was nice too: approximately 550 grams (21 ounces) with a 600W HPS.
The flowering time indicated was 8-9 weeks which allowed them to be finished right on time for me to bring a fat juicy dried bud with me to the Mañana Mañana festival and give it a try. The rich, sweet berry flavors were just the cherry (or should I say blueberry 😉) on top of a perfect day. The Sativa properties induced a happy, uplifting, and very relaxed high as I walked around the festival terrain enjoying the unique ambiance and great music without feeling to overly "out of it". I eventually ended up chilling in a hammock, my body feeling totally relaxed and enjoying the blissful lingering head high.
Although I have no issues in that field personally it is said that Blue Dream is great for treating depression and by the way this strain made me feel I have no doubt whatsoever that those who do could indeed greatly benefit from the effects of this strain.
Large plants
---
Amazing blueberry taste
---
Uplifting high
Requires experience
---
Price is in the higher segment
---
Dry eyes
Chronic Feminized review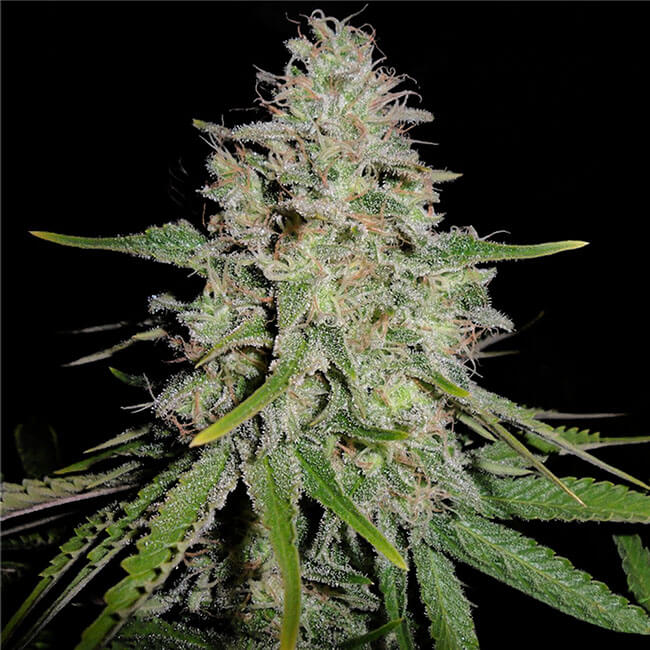 ---





---





If you consider yourself a true "Cannaisseur" and are looking for a strain that will help with countless medicinal benefits, Chronic Feminized might just be the perfect strain for you. This easy to grow Sativa-Dominant strain has a short flowering time of only 7 to 10 weeks and will still provide you with an acceptable yield of 450 GR / 16-ounce dry weight per m² with a 600W HPS and minimal effort.
The perfect balance between Indica and Sativa makes this a strain for every occasion. The calming effect occurs almost immediately after inhaling for the first time and causes a pleasant tingly sensation in my body while my head felt surprisingly clear and focused.
It has a flowery-earthy flavor and rather pungent distinct scent that truly makes it one of a kind.
Excellent medical strain
---
Short flowering period
---
Lovely distinct scent and taste
Needs to be thoroughly dried
---
May cause dizziness
Strawberry Diesel Feminized review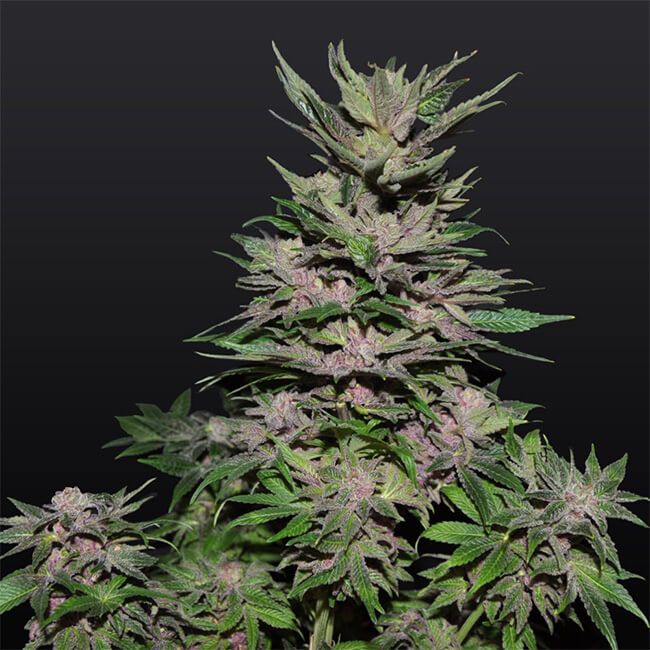 ---





---





Looking for a strain that is easy to grow and easy on the eyes as well? Strawberry Diesel is a great entry-level strain. Beautiful, thick bushy plants of about 120 cm / 47 inches with gorgeous hints of pale pink and purple colors that are very resistant to bud rot. After germinating them in my Spongepots I planted them in 10-liter pots and got a good 500 grams (17.6 ounces) off them after 10 weeks.
Its NYC Diesel heritage is clearly noticeable in the sweet, diesel-like smoke that tastes delicious and smells vaguely like actual strawberries. Did I mention it has a THC percentage of no less than 25%?!
This versatile strain can be used day or night and is great to relieve stress and (tension) headaches. Tried it on my couch, which was a good thing because wow, this strain packs a serious punch! But since I had nowhere to go, I just let it come over me and just laid there enjoying the relaxed happy high without a care in the world.
Very easy to grow
---
Beautiful colors
---
Versatile strain
Not for inexperienced smokers
---
Very dry mouth
---
Does not contain CBD
And the best indoor strain for beginners is...
And there you have it, the crème de la crème of indoor strains. Which one would be considered the best strain for indoor growing remains a matter of your personal preferences. For me, it was a close tie between the Chronic and The Girl Scout Cookies.
In the end, though the GSC prevailed because the high the Girl Scout Cookies gave me was simply unprecedented and I'm in love with the taste. Like I mentioned in my review, it was easy to grow and to maintain while offering me an impressive yield. Luckily, I still have a lot of my harvest left which I am looking forward to smoking on my terrace this summer.
However, you can't argue about taste. What all these top-notch strains have in common though is that they will give you a superb yield, with the right care will thrive in almost any indoor setup and are bound to make your first steps into indoor growing absolutely memorable.
Happy growing everyone!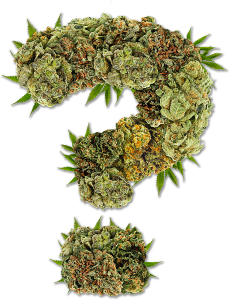 PICK THE RIGHT STRAIN
We hope this guide helped you pick the right strain for your next growth.
Did you know that you can use Marijuana for many purposes?
We wrote a guide in which you will learn everything you need to know to help you pick your best weed strain(s).
The difference between Indica, Sativa, Ruderalis & Hybrids
What is THC, CDB? What are Terpenes?
Picking the right strain for the right purpose
Lots More!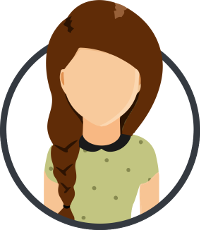 Article by:
Educated by one of the best breeders in the Netherlands, I chose to combine my passion for writing with the fascinating world of cannabis cultivation. What are the best strains for which occasion, what are the effects, and how to use responsibly? Let me take you on a journey.
Contributors: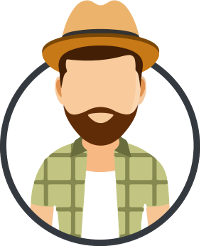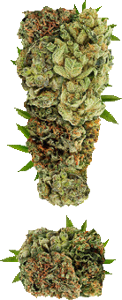 Did you like this?
Sign up today and be the first to receive updates and special offers from our breeders.
Subscribed successfully
Happy growing,
Bob