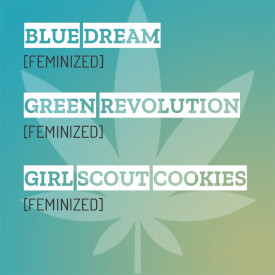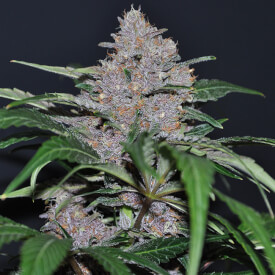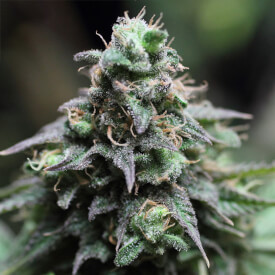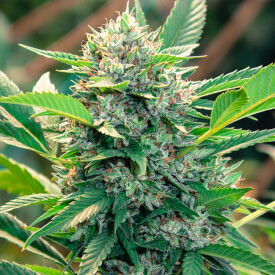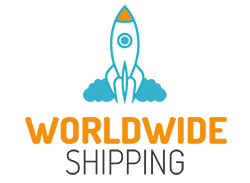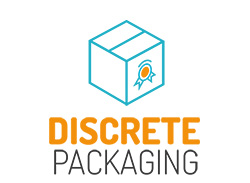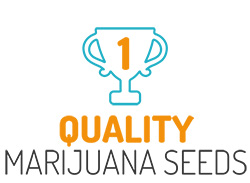 Big Harvest Mixpack Feminized
Green Revolution Feminized, Blue Dream Feminized and Girl Scout Cookies 2.0 Feminized. By popular request, we have put together an amazing mix for our loyal growers in order to get the highest possible yield. After many years of growing these high yield varieties that ensure a massive harvest, we have combined these amazing cannabis seeds in our Big Harvest mix pack.

Read Full Description
Big Harvest Mixpack Feminized
Green Revolution Feminized, Blue Dream Feminized and Girl Scout Cookies 2.0 Feminized. By popular request, we have put together an amazing mix for our loyal growers in order to get the highest possible yield. After many years of growing these high yield varieties that ensure a massive harvest, we have combined these amazing cannabis seeds in our Big Harvest mix pack.
The results are impressive with their unique color combinations and different tastes. From a sweet haze to a berry and a diesel taste everything is present in this mix to fill any grower with a sense of pride.
After germination and settled in their permanent surroundings (soil / mapito / slabs) these varieties should grow for about 9 days on 18/6 and once they start to flower switched to 12/12.
At the onset (growth) of the third internode of the plant, they can start their bloom. The harvest time of these varieties is two weeks apart to ensure the best possible yield, make sure the trichomes are milky white before you start harvesting.
In case you are lacking height in your flowering space 170 cm / 66 Inch we recommend that you top the plants in week 2 of flowering to achieve the best results with these strains.
Growing marijuana has never been more rewarding than with Big Harvest mix pack cannabis seeds.
This impressive high yield variety pack is suitable for medical marijuana as well as recreational users. Be advised that the Big Harvest mix pack does require a little more nutrition than most varieties.
The content of the mixpack
Green Revolution Feminized
Green Revolution is a strain created from a Shiva skunk and the old school Super Silver Haze. By combining these two strains, our breeders made a strain that is easy to grow for anyone. No matter if you're a pro grower or just beginning to grow your own weed: Green Revolution weed is fairly easy to grow. And it will deliver big, beautiful buds.
The Green Revolution seeds will provide you with a harvest to be proud of. It will grow into beautiful plants with big, dancing buds that are not sensitive to stress and are mold resistant. After germination and growth for 2,5 weeks in potting soil, you're ready to go into the flowering cycle. Since it's a Sativa dominant cross, the flowering time is ten weeks.
Maybe you're one of the lucky few who don't live in an area where the rain comes pouring every week, but most of us live in an area where it does. Lucky for you the Green Revolution strain is mold resistant. You don't have to worry about bud rot (cannabis mold) with this strain. It is the perfect strain to grow outdoors in a hot climate and valuable addition to your Big Harvest cannabis seeds mix pack.
Blue Dream Feminized
The Blue Dream strain is a crossing between a Blueberry Sativa and New York City Diesel. This strain has proven to grow fast, and it will flower early. Blue Dream has the taste of fresh blueberries and sweet diesel. We don't want to brag, but in our eyes, Blue Dream weed is the best smoke on the market.
The THC content of Blue Dream feminized is 23%, while the CBD content is between 1 and 2,5 percent. This strain can be grown indoors and outdoors.
Blue Dream feminized can get quite tall when grown outside. It can reach a height of 300 cm / 118 inch. When grown outdoors in a sunny spot, it will have a yield of up to 800 Gr. / 28 Oz. dry weight per m2 / 11ft2. When grown indoors, the yield will be about 550 Gr. / 21 Oz. dry weight per m2/ 11ft2. The plants then can reach a height of 160 cm /63 inch.
The Blue Dream strain is popular as medical marijuana. Give up traditional painkillers and enjoy life with significantly reduced pain and stress.
Girl Sc. Cookies 2.0 Feminized
This strain of feminized seeds is a hybrid between two of the best strains on the market: Girl Scout Cookies and our own Blue Dream.
The Girl Scout Cookies 2.0 strain is as delicious as the name suggests. Enjoy the sweet aroma combined with coffee and candy taste. These cannabis seeds will give you everything you would expect from a top strain: a medium-sized plant with long, compacts buds.
Girl Scout Cookies 2.0 feminized has a high THC content of up to 23%. The CBD content is 1,5%. When grown outdoors, it can reach a height of 220 cm / 87 inch and the yield can be as high as 900 Gr. / 32 Oz. dry weight per m2 / 11ft2.
Girl Scout Cookies 2.0 cannabis seeds are easy to grow. They will get the best taste and odor when you grow them on mycorrhiza and soil life, like soil bacteria and a few flowering nutrients. The result is a weed that's not only popular to relax with, but also very satisfying for medical use.
Giving your Big Harvest mix pack the best possible start
You've set up your grow space, check. Got your Big Harvest mix pack seeds, check. All ready to go right? Well, as previously mentioned, the Big Harvest mix pack does require a little more nutrition than most varieties. Our NPK fertilizers perfectly meet these needs! This complete kit consists of 4 different 100% water-soluble NPK fertilizer mixtures with all the necessary trace elements for the different stages of the plant's development. Together with your Big Harvest mix pack, nothing stands in the way of that dream harvest!
How can we help you?
If you start growing your own weed, we can imagine you have all kinds of questions. Do the Big Harvest mix pack strains need to grow in a sunny spot? What type of soil is the best soil for my marijuana seeds? Do you offer guaranteed delivery, and how soon will I get my seeds if I order today at MarijuanaSeedBreeders.com? Please send us an email or give us a call, so we can help you out with all your questions. Customer service is very important to us. So contact us anytime, even if you have a complaint.
Get your Big Harvest mix pack from Marijuana Seeds Breeders
The thing we are most proud of is our high-quality strains. We know you are looking for the best possible marijuana seeds. Seeds that will all sprout and grow into a plant, considering the circumstances are right. We promise you that you will receive all high-quality marijuana seed packs straight from the breeder.

Strain specifications
Big Harvest Mixpack
Feminized
Breeder
Creator
CBD Level
Up to 2.5%
THC Level
23%
Climate
Indoor / Outdoor
Yield indoor
550 Gr. / 19 Oz. dry weight per m²
Yield outdoor
950 Gr. / 34 Oz. dry weight per m²
Height indoor
Up to 160 cm / 63 inch
Height outdoor
Up to 300 cm / 118 inch
Flowering time
7 to 11 weeks
Indica / Sativa
Miscellaneous
Harvest Month
October
Grow difficulty
Easy / Moderate