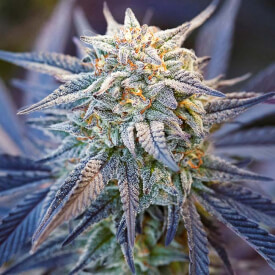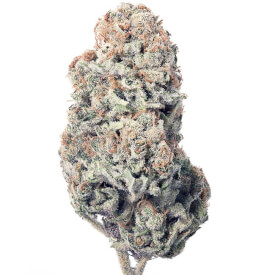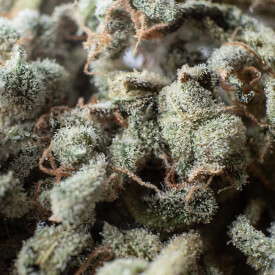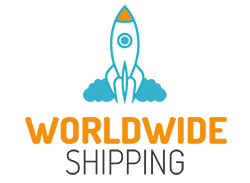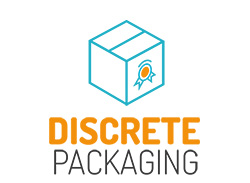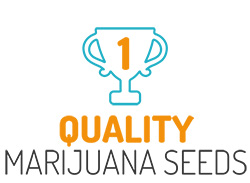 Wedding Cake Feminized
Are you looking for seeds that can help you grow solid and good-looking plants with potent and stunning buds? If so, then Wedding Cake feminized seeds are for you.

Read Full Description
Wedding Cake Feminized
Are you looking for seeds that can help you grow solid and good-looking plants with potent and stunning buds? If so, then Wedding Cake feminized seeds are for you.
This award-winning, mold-resistant, and sun-loving strain is not for the faint-hearted. With an average THC content of 23%, Wedding Cake will provide you with a highly relaxing and joyful experience. It may even stimulate your creative side!
This 70% indica and 30% sativa strain is not hard to grow.
In stable growing conditions, this naturally resistant strain will produce a successful yield every single time.
Wedding Cake strain
Our Wedding Cake strain is a mix between two other strains we love: Cherry Pie and Girl Scout Cookies (also known as G.S.C.). It can be grown both indoors and outdoors, delivering strong results in both cases.
The Wedding Cake feminized seeds produce plants with impressive buds.
The strain is known for its high THC content, which averages around 23% but can reach up to 25%.
What does Wedding Cake taste and smell like?
What might come as a surprise to you is that Wedding Cake is not necessarily sweet. Instead, you will taste a hint of spice and earthiness, with a slight aftertaste of sweet berries and pepper. The flavor is rich, and it might not be what you expect from the strain's name. Yet, it is hard to find an experienced consumer who doesn't like it.
The smell of Wedding Cake is refreshing and slightly citrusy. The smoke produced is thick, but relatively smooth. Even though the smoking experience is smooth, you may end up with a dry mouth - the only potential downfall of the Wedding Cake strain.
What are the effects?
A novice user will most certainly feel the effects of Wedding Cake. If you have never experimented with strong strains before, you will likely get very, very high. Expect to stay on your couch until the high passes.
However, if you venture into the world of weed regularly and get excited by high levels of THC, then you will love the experience Wedding Cake has to offer.
Are you curious about which effect we enjoy the most? The long-lasting euphoria that makes it impossible not to smile.
Many users report that Wedding Cake can provide the unique experience of a quick burst of energy. Some even say it increases motivation. However, don't expect a productive day. The indica-effect of this strain will catch up with you very quickly.
Is this the perfect strain for a relaxing evening on your couch? It might very well be! But remember to have lots of snacks around, as this strain is famous for the notorious munchies that follow.
Growing the Wedding Cake strain
This strain is relatively easy to grow.
As long as you keep your growing conditions consistent, you will not need to worry about much else.
While you can grow the Wedding Cake strain indoors and outdoors, keep in mind that it needs warm and sunny conditions.
It does not enjoy very dry climates. Therefore, you might have to adjust your humidifiers and dehumidifiers if you have previously grown a strain that likes warm and dry environments.
If you decide to grow Wedding Cake outdoors, the harvest period will be between September and October (in the Northern Hemisphere). This means growing outdoors is only possible if you live in a place with warm autumn weather.
Light exposure is the main thing this plant really cares about. Luckily, it is mold-resistant and good at fighting off viruses, diseases, mites, mildews, and insects.
You can expect your Wedding Cake plants to reach up to 100 cm indoors (39 INCH), and up to 180 cm (71 INCH) if you're growing outdoors.
Wedding Cake also does very well in a cannabis growing tent. This is mainly because the tent's reflective lining allows for better light distribution.
The Wedding Cake buds you'll end up with will be beautiful. You can expect a balanced mix of gold and dark-green colors, with plenty of trichomes.
The Wedding Cake Feminized seeds will give you a plant with a flowering time as short as 8 to 9 weeks. You can expect to get a yield of 500gr. (18 OZ.) / m2 when grown indoors, and 600gr. (21 OZ.) / m2 if you grow outdoors. As the strain is strong, it should last for a while.
Wedding Cake seeds for sale
Here at Marijuana Seed Breeders, we ensure that your growing experience is always a pleasant one.
As three experienced breeders, we know there's nothing more disappointing than a poor yield. Especially when it's due to bad cannabis seeds. For this reason, we only sell marijuana seeds that we would grow ourselves. We only provide the best of the best in the market.
We do have the best Wedding Cake seeds for sale. However, if you're looking for something even easier to grow, you can try Girl Scout Cookies or OG Kush.

Breeder
Various
CBD Level
Unknown
THC Level
23%
Climate
Indoor / Outdoor
Yield indoor
500 Gr. / 18 Oz. dry weight per m²
Yield outdoor
600 Gr. / 21 Oz. dry weight per m²
Height indoor
Up to 100 cm / 39 inch
Height outdoor
Up to 180 cm / 71 inch
Flowering time
8 to 9 weeks
Indica / Sativa
70% Indica | 30% Sativa
Harvest Month
September/ October
Grow difficulty
Easy

Stress
Pain
Depression
Insomnia
Lack of Appetite