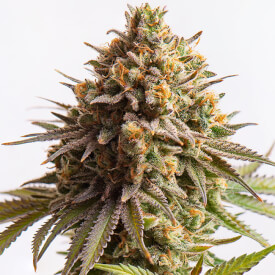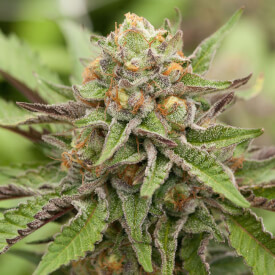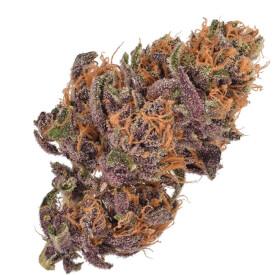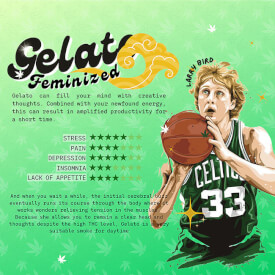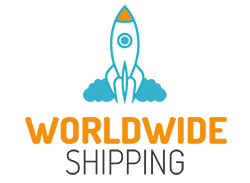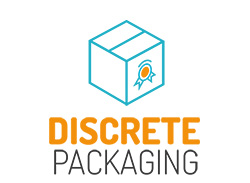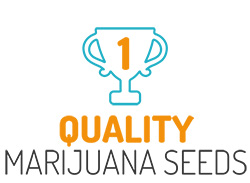 Gelato Feminized
Gelato plants are the result of a very successful cross between Thin Mint Cookies and Sunset Sherbert, which originated in sunny California on the West Coast bay area of the United States. With a scent and flavor as tasty as it sounds combined with the experience of blissful euphoria as well as physical relaxation, the famous Cookie family yet again adds another stellar hybrid strain that quickly achieved worldwide fame.

Read Full Description
Gelato Feminized
Gelato plants are the result of a very successful cross between Thin Mint Cookies and Sunset Sherbert, which originated in sunny California on the West Coast bay area of the United States. With a scent and flavor as tasty as it sounds combined with the experience of blissful euphoria as well as physical relaxation, the famous Cookie family yet again adds another stellar hybrid strain that quickly achieved worldwide fame.
Growing Gelato seeds
Gelato feminized is one of those high-quality strains that can be grown indoors as well as outdoors. One or more filters are advised when growing indoors to keep the smell under control and unwanted bystanders at bay.
The growing difficulty for these cannabis seeds is categorized as moderate. This is equal to similar strains like Girl Scout Cookies and Sour Cookies.
Indoors take into account that the Gelato strain needs about 8 to 9 weeks of flowering. Outdoors the recommended harvest time is around early October.
With an average height ranging between 90 - 110cm / 35 - 43 Inch indoors and up to 180 - 200 cm / 70 - 79 Inch outdoors, the Gelato cannabis plant is of medium height. This makes Gelato feminized ideal for a smaller grow room and even small spaces such as a cupboard closet.
Considering she's a relatively shorter plant, in terms of yield these feminized seeds surprised us all: 450 Gr. / 16 Oz. per m² and up to 700 Gr. / 25 Oz. per m² outdoors.
The appearance of Gelato feminized
In appearance, the Gelato plant is characterized by its compact dense buds that bloom in magnificent hues of purple, complemented by fiery orange pistols and a thick glistening coating of icy white crystal resin.
This abundant coating of trichomes bears witness to the potency of the strain.
Gelato takes allure to a whole new level. The bud's flowers take on a deep dark color that gently fades as the plant matures, which makes the end product a magical plethora of hues and crystals that are a sight for sore eyes to behold.
(Colors and shades may vary depending on phenotype and cultivation methods of the cannabis seeds).
The scent and flavor of the Gelato cannabis strain
The sweet fruity smell is one of the favorite features of fans of this cannabis strain. This fragrant strain will treat you to an intense aroma with hints of grapes and a spiciness that intensifies when you grind the buds.
Gelato, like its deliciously sweet-sounding name, is nothing if not a treat. Get ready for some indica-dominant characteristics, such as sweet, fruity, and woody aromas, with a hint of tangy citrus and vanilla. Some very vigilant users even reported tasting a hint of thin mint flavor when they exhaled.
Effects of Gelato feminized
Gelato has an impressive THC level of around 22% which provides an instant feeling of well-being from the first hit. The immediate and uplifting cerebral high and sense of overall bliss combined with a deep physical relaxation to balance the overall experience is a delightful treat to every cannabis smoker looking for just a little extra.
Gelato can fill your mind with creative thoughts. Combined with your newfound energy, this can result in amplified productivity for a short time. And when you wait a while, the initial cerebral buzz eventually runs its course through the body where it works wonders relieving tension in the muscles.
Because she allows you to remain a clear head and thoughts despite the high THC level, Gelato is a very suitable smoke for daytime.
A word of caution to the newbies with a less high tolerance; easy does it with this potent variety. In larger amounts and when not used to it, you could be prone to couch lock, dry mouth, and dry eyes.
Give your Gelato weed the best possible start
Did you know that MSB now also offers the opportunity to purchase a Complete Grow Kit with every strain of marijuana seeds? The complete grow kit that comes with, for instance, your Gelato feminized seeds, contains everything you'll ever need to grow the plants of your dreams.
It contains a Spongepot to ensure that your cannabis seeds will germinate quickly and are easy to repot. Thanks to Mycorrhiza, your marijuana plants can absorb up to 7 times more nutrients, resulting in bigger, healthier plants. And finally, we have added the NPK plant fertilizer kit. This kit consists of 4 different 100% water-soluble NPK fertilizer mixtures. Every mix has been optimized for 1 of the 4 different stages of growth so that it meets the correct nutritional requirements for each stage of your cannabis seeds, from germination to flowering time to harvest.
Buy Gelato seeds at MSB
Many growers have gone before you, but let us tell you again why you should purchase Gelato cannabis seeds from our seed bank. Aside from providing only high-quality seeds, we feel it is our responsibility to offer the very best customer service and your wishes are of paramount importance to us.
Placing your order is super easy! Our seed bank offers stealth shipping all around the world. Choose your strain, click add to your shopping cart, choose credit card or one of our many payment methods and buy Gelato seeds today.
Are you not happy about your marijuana seeds, the quality of your buds, our shipping, or some of our other products? If anyone has any questions, suggestions, or even complaints, we ask you to simply e-mail us.
To see what other customers have to say about us, check out our customer ratings on KiyOh. Many of our customers have rated us 5 stars! We encourage you to write a review about your order as well!
Gelato feminized cannabis seeds are available in a quantity of 5 seeds, 10 seeds, or 20 seeds.
Fun fact about the Gelato strain seeds
Gelato was originally named Larry Bird after the famous NBS Celtics (Basketball) player early '80s. No one knows for sure if the actual Mr. Bird ever even smoked marijuana or had any personal involvement in the Gelato feminized seeds creation. What and why also remains a mystery but somehow, these feminized seeds evolved into Gelato over time, which it is still known as today.
Prefer to harvest twice a year?
Try Gelato Autoflower Feminized cannabis seeds!
What do you get when you cross Thin Mint Cookies and Sunset Sherbert from the bay area in California with a highly potent ruderalis? Autoflowering Gelato feminized! All the wonderful characteristics and great genetics of Gelato feminized, with an accelerated growth cycle. The same sensations of blissful euphoria combined with physical relaxation, but ready for harvest much faster! And with a scent and flavor as tasty as it sounds, Gelato autoflowering feminized is a fully-fledged descendant of the infamous Cookie tribe you simply must try once. You can check out the full details about auto Gelato here.

Breeder
Various
CBD Level
Up to 0.5%
THC Level
20%
Climate
Indoor / Outdoor
Yield indoor
450 Gr. / 16 Oz. dry weight per m²
Yield outdoor
700 Gr. / 25 Oz. dry weight per m²
Height indoor
Up to 110 cm / 43 inch
Height outdoor
Up to 200 cm / 79 inch
Flowering time
9 to 10 weeks
Indica / Sativa
55% Indica | 45% Sativa
Harvest Month
October
Grow difficulty
Moderate

Stress
Pain
Depression
Insomnia
Lack of Appetite