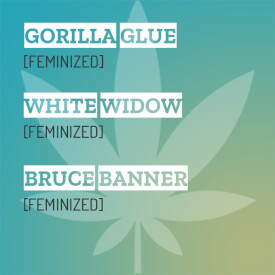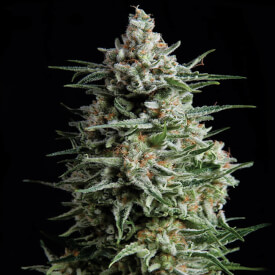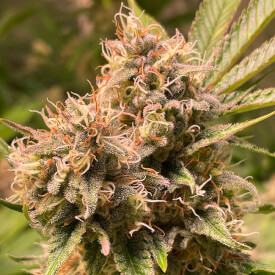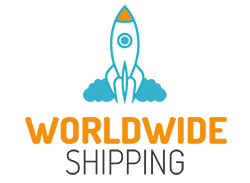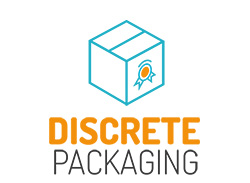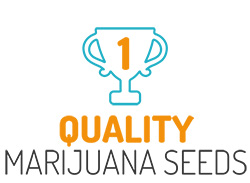 Bestseller Mixpack Feminized
What does it take to be a best-selling strain? When it comes to cannabis, the top varieties are those that enjoy the legendary status, excel in potency, most sought-after effects, flowering time, and of course yield. White Widow feminized, Gorilla Glue feminized, and Bruce Banner feminized or, as we like to call them; the big 3. These potent strains enjoy world fame and have proven themselves to surpass in all areas that an acclaimed cannabis strain should meet.

Read Full Description
Bestseller Mixpack Feminized
What does it take to be a best-selling strain? When it comes to cannabis, the top varieties are those that enjoy the legendary status, excel in potency, most sought-after effects, flowering time, and of course yield. White Widow feminized, Gorilla Glue feminized, and Bruce Banner feminized or, as we like to call them; the big 3. These potent strains enjoy world fame and have proven themselves to surpass in all areas that an acclaimed cannabis strain should meet.
These cannabis strains top our list for a reason: Their excellent performance, incredible taste and beauty, and growth potential have been beloved for generations.
Are you looking for a cannabis strain that enjoys prestige and with which you really cannot go wrong? You no longer have to choose. After meticulous consideration, we composed the ultimate combo. The Bestseller mix pack offers 3 of the very best varieties in 1 amazing pack.
Content of the Bestseller mix pack
White Widow feminized
What would a Bestseller mix pack be without undisputedly the most renowned strain in the world? White Widow is one of the most beloved strains that needs no introduction.
The remarkable trichome production made White Widow a connoisseur favorite. White Widow feminized is an Indica dominant hybrid. This cross of pure Brazilian Sativa landrace and an Indica strain from southern India gained popularity in the '90s after winning the world-famous Cannabis Cup.
White Widow feminized has a THC content of about 23%. The expected yield is approximately 450 Gr. / 16 oz. indoors or 650 Gr. / 23 oz. top quality outdoor weed.
Another factor that certainly contributes to its success is the fresh scent of pine with a hint of citrus. The fresh citrus flavor is easy to recognize and compliments the earthy taste. These divine flavors combined with an excellent, almost psychedelic high, but with calming effects, make for an invigorating experience.
White Widow feminized proves herself time and time again to excel in quality, taste, effect, yield, and of course, the large white crystals covering the buds. And all this and more is why she remains a favorite of our customers.
Gorilla Glue Feminized
The powerful effects of the Gorilla Glue may live up to its name, but, in terms of ease of cultivation resembles more of a capuchin monkey.
This gentle giant is easy to grow and resistant to most molds, mites, and mildews. Gorilla Glue has an average flowering time of 8 to 9 weeks.
Indoors, a 600 w HPS will easily provide you with about 500 G r./ 18 Oz. of dry yield. When grown outdoors in a garden or especially in a greenhouse, her growth tendencies will surprise you with a sturdy, compact bud structure that is very easy to cut.
When grown under sunny and prosperous conditions she can rake up to 600 g/ 21 Oz of green delicious bud outdoors. And that after only 9 weeks of flowering time!
This combination of growing ease, potent effects, and a THC percentage of up to 25% is almost too good to be true.
Taste the earthy chocolate diesel flavor with hints of sour lemon and you'll know you've struck gold on the very first try!
Bruce Banner feminized
It's not surprising that Bruce Banner cannabis is one of the most popular strains in the world and among MSB's top-selling strains.
Just like its superhero namesake, this OG Kush x Strawberry Diesel cross packs a punch that takes a while to get back from. Enjoy Bruce Banner's intensely powerful effects that bring about creativity, euphoria, and loads of energy.
Lift doing your daily chores to the next level from the sheer inspiration and productivity this powerful hybrid gives you.
Bruce Banner weed has a flowering time of about 8 to 10 weeks and is just as impressive as its name. The leaves show hues of purple and the big, luscious green buds with bright red pistols, which are covered in a glistening thick layer of trichomes once harvest time approaches.
Everything you need to give your Bestseller mix pack seeds the best possible growth!
Once you've prepped your soil, and germinated your marijuana seeds, it's time to bring out the big guns.
Our NPK fertilizer kit consists of 4 different 100% water-soluble NPK fertilizer mixtures with all the necessary trace elements for perfect growth. For all 4 different stages of the plant's development, our kit offers a corresponding, carefully composed mix that meets the correct nutritional requirements.
Curious how this kit will benefit your plants? Please check out our NPK Fertilizer Kit user guide.
All the results we achieved with our Bestseller mix pack seeds were on soil, with added mycorrhiza and NPK nutrition.
You are important to us!
Whether you're a newbie or seasoned grower, if you have any questions, simply give us a call or send us an email. We pride ourselves on always putting the customer first so your wishes are super important to us.
We offer germination instructions with a germination guarantee. If you are not 100% satisfied with your cannabis seeds or any of our other products, please just let us know!
Simply click add to cart, and check out our payment methods. If you buy your Bestseller mix pack today we promise you, you will never want to order at another seed bank ever again! To see what other customers have to say about us, check out our customer ratings on KiyOh. We are beyond proud that many have rated us 5 stars!
Love the Bestseller mix pack? Check out our other amazing mix packs as well!
We also offer Delights from Down Under, heavy yielders that are stress-resistant, and will thrive in high temperatures.
A Big harvest mix pack for an unparalleled massive yield. The ultimate Autoflowering mix pack that will be ready before you know it.
A "stoned to the bone" Indica mix pack (which will definitely get you through everyday madness without a care in the world 😉) or Higher than the sun Sativa mix. The Outdoor Mix will ensure a summer you will never forget.
Simply add to the shopping cart and order your favorite mix pack today!

Strain specifications
Bestseller Mixpack
Feminized
Breeder
Various
CBD Level
Unknown
THC Level
23 to 25%
Climate
Indoor / Outdoor
Yield indoor
500 Gr. / 18 Oz. dry weight per m²
Yield outdoor
800 Gr. / 28 Oz. dry weight per m²
Height indoor
Miscellaneous
Height outdoor
Miscellaneous
Flowering time
7 to 9 weeks
Indica / Sativa
Miscellaneous
Harvest Month
September/ October
Grow difficulty
Easy / Moderate